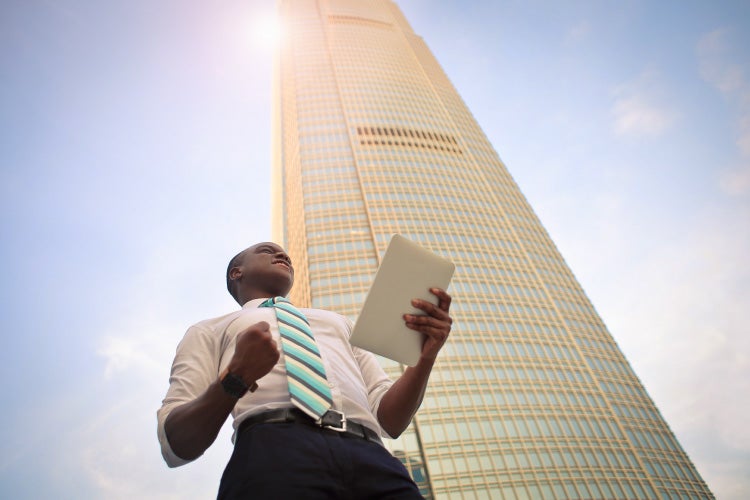 Online MBA Programs: How to Be a Successful Online MBA Student
On top of school and home life, most students new to online MBA programs also work full-time. To help ease students into what is often their first experience of remote education, we've compiled these tips to help you manage your workload.
In this post we'll be covering topics such as:
Why one-year online MBA programs are becoming more popular than traditional two-year programs
What issues online students typically face
Which qualities you should have to be a successful student
Time management tips for working students
Read on to learn how you can get the most out of your online business education.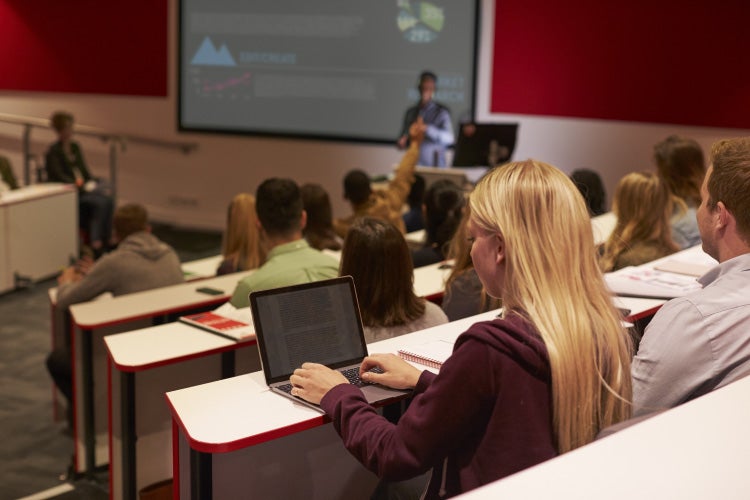 Why Are Online MBA Programs Replacing Traditional Degrees?
Earning a graduate degree doesn't have to be challenging if you're working full-time. Many professionals turn to flexible online MBA programs to advance their career.
In fact, business remains the most popular subject of graduate studies year after year.
MBA programs offer strong starting salaries for graduates relative to most degrees— with the average annual salary being $84,850 in 2019.
This has been true for decades and should continue since the tier of roles an MBA prepares you for is typically well-compensated.
Recently, however, many schools have leaned away from their traditional on-campus classes to focus more on online MBAs. In 2019, The Wall Street Journal reported on this phenomenon:
"Between 2014 and 2018, the number of accredited full-time M.B.A. programs in the U.S. shrank 9% to 1,189, with schools reporting 119 fewer two-year degrees in the most recent survey by the Association to Advance Collegiate Schools of Business." (Source)
There are some definite benefits to a one-year online MBA:
Shorter time to graduation
Typically, lower tuition and fees—both annually and overall
No need to travel to campus
Flexibility, allowing you to continue working
Often no GMAT requirement
With more schools favoring shorter, specialized online MBA programs, students can expand their skills and start the process of career advancement within a year's time.
Read everything you need to know about choosing the best online MBA concentration in this blog post.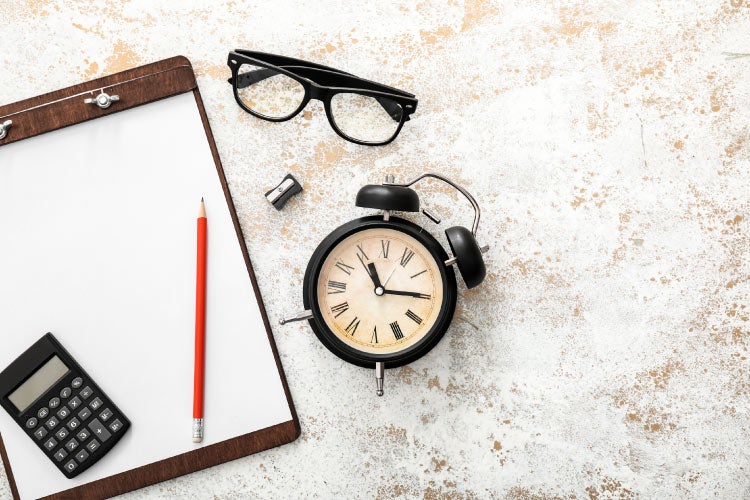 What Are Some Common Issues Full-Time Working Students Face?
"There's never enough time in the day."
It is a common saying, but let's see what happens if we take it at face value. We'll substitute a day for a week to get an idea of the challenges of pursuing an online MBA:
A week has 168 hours.
While the US Department of Labor doesn't have a formal definition of full-time employment, it mandates that an employee is owed overtime after they have worked more than 40 hours in a week. This will be our baseline for weekly workload.
Most doctors recommend 8 hours of sleep per night. That adds up to 56 hours per week.
Past studies have shown Americans spend just over 7 hours per week eating.
Time spent washing and grooming varies quite a bit, especially along gender lines. In general, women-identified people take roughly 40 minutes longer on personal maintenance per day than those who identify as men. For simplicity's sake, we'll allot 7 hours per week to hygiene.
That's 120 hours per week on the essentials alone—more than 71% of our time. This also leaves out commuting, recreation, socializing, exercise, and family commitments.
It's clear why the shift to online learning has occurred nationwide. This breakdown also helps illustrate how precious time really is. That makes for a good segue into a discussion about how an online MBA student may successfully balance work, home, and school life.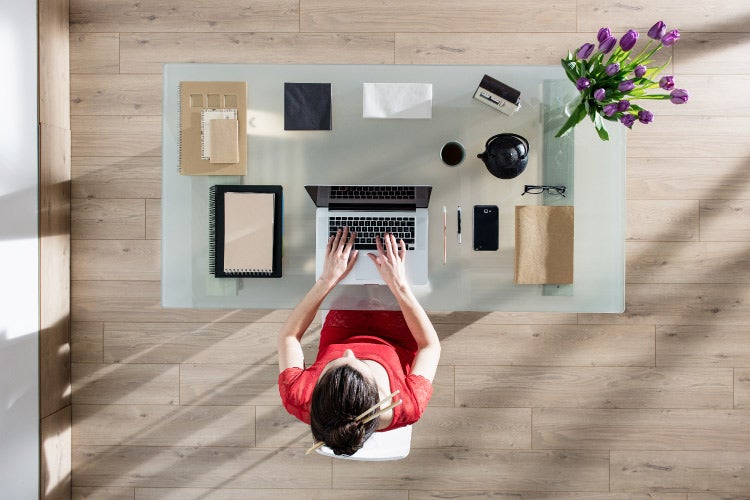 What Qualities Lead to Success in Online MBA Programs?
Many of the qualities that will help you succeed in online MBA programs overlap with those you'll need to be a successful business leader.
Here are some positive traits for an online MBA student:
Organized
Self-Motivated
Committed
Efficient
Able to delegate and rely on others
Online MBA programs tend to have similar course structures to a traditional MBA (i.e., a fixed sequence of readings and lectures, regular assignment due dates).
However, it offers much more flexibility in terms of when you choose to set aside time for coursework.
This is great news for working students, but it also means you'll need to be on top of your time management skills. For some, a less rigid structure makes it easy to put off doing coursework and fall behind.
One-year online MBA programs teach the same topics as in an equivalent part-time, two-year degree. You may take two (or more) courses at a time, which requires even more organization on your part—though the payoff of graduation occurs much sooner.
Setting your own schedule requires self-discipline, and a willingness to (at least temporarily) set aside other priorities and distractions.
We recommend discussing your desire to pursue an online MBA with your family, friends, and colleagues before deciding to enroll. They can help you feel more confident in your choice and lend you important support.
See an infographic explaining everything you need to know about how good habits will help you thrive in business.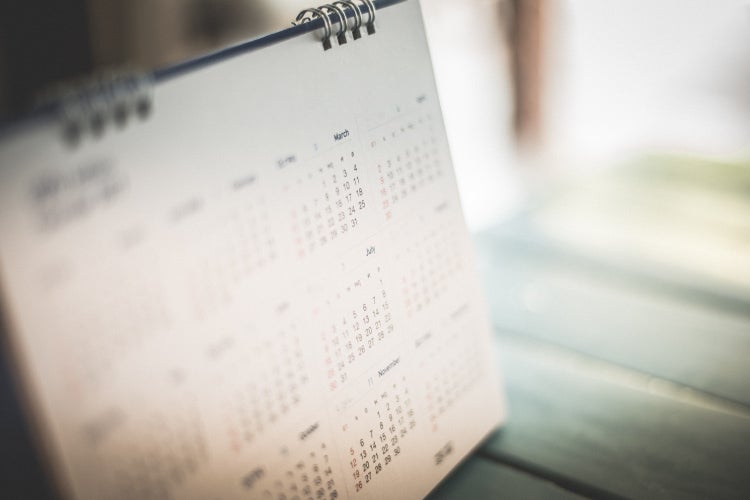 Time Management Tips for Students in Online MBA Programs
After you've enrolled in your online MBA program, here are some practical suggestions to help you stay on-point during your studies:
1. Know Your Calendar
Whether you're taking multiple classes or just one course each semester, there will be new responsibilities on your plate.
Stay on top of your commitments by tracking key dates on your calendar. If you're a visual person, opt for a classic paper calendar. You could also use your phone's calendar or try one of the new apps on the market.
Some productivity apps offer to-do list aides, which are helpful for shared calendars. One example is the app named Calendar, which uses artificial intelligence to learn the patterns of your schedule.
Over time, the app can add regular commitments to your schedule; anyone else with the app can also use it to request meetings with you.
If you're juggling work and parental responsibilities, it can be beneficial for others to have a clear picture of your availability—especially around exam time.
At a higher level (and usually with premium pricing), your productivity apps can also plug into your email, desktop computer and work chats. For some, this integrated setup works wonders.
ToDoist is one very functional option with several price tiers depending on the number of users you wish to share your account with.

2. One Task at a Time
You may think you are a strong multitasker, but performance can slip when you are focused on too many tasks at a time.
In fact, the American Psychological Association reports:
"...multitasking may seem efficient on the surface but may actually take more time in the end and involve more error. [Researchers have] said that even brief mental blocks created by shifting between tasks can cost as much as 40 percent of someone's productive time." (Source)
In turn, we recommend the following:
Avoid trying to cram study time into breaks at work or at home. Instead, set regular study blocks during the week where you can focus on readings and coursework.
Break big projects down into smaller tasks, and work on each part at a time.
Prioritize immediate assignments over distant deadlines, but also make sure you get a head start on more long-term projects. Chipping away at larger assignments on a regular basis helps you maintain a balanced workload, and you're less likely to bottleneck before the deadline.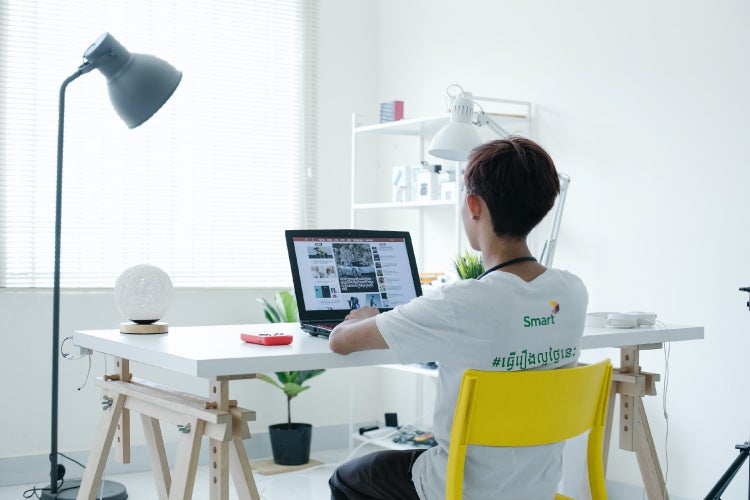 3. Designate a Regular Workspace
As an online MBA student, you won't be physically going to class, so you'll have to establish your own routine for school. This allows you to create structure for your coursework as you see fit.
We recommend establishing a consistent space where you watch lectures and work on assignments—whether it be at home or a quiet public place like a local library.
Your workspace should be a place that you:
Feel comfortable
Are less likely to get distracted
Don't have to travel far to access
Having a convenient space to work partitions your school time from the rest of your life, which, in turn will help you keep focus.
Stock your workspace with everything you need for studying, and keep it clear of items (and people) that could deter you from your purpose.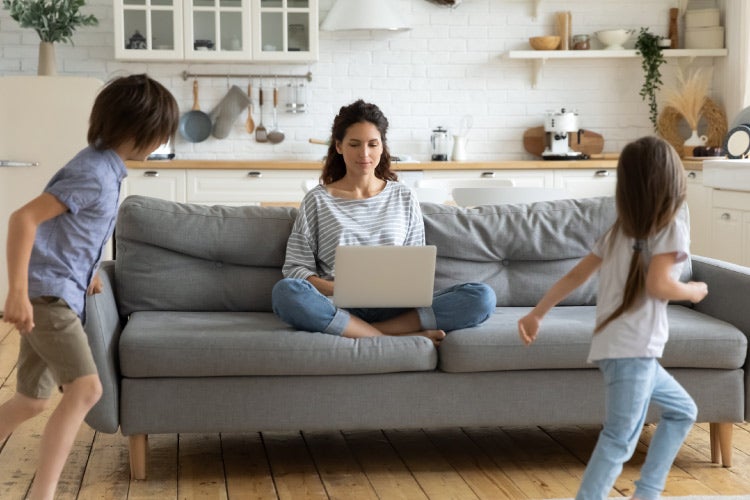 4. Beware of Distractions
Too much multitasking results in diminished performance because your brain becomes sluggish from switching between focus points. The same is true when you allow yourself to be regularly distracted.
Each time you check on your social media, or have a conversation with those around you, your train of thought gets interrupted. It takes time to get back on track.
With continuous interruptions, you will never get up to full speed.
A distracting environment also causes you to absorb information more slowly, which makes your study time less effective overall. It also means you're expending more effort than you would otherwise need to.
Instead, take steps to insulate yourself from distraction. If you don't need to be connected to the internet while doing a course reading, turn on airplane mode.
If you do need to be online for research, consider an app that can block whatever sites you habitually prefer to visit.
Similarly, if you don't have a private space in your home while your partner or children are around, try getting out of the house to work someplace else for a short amount of time.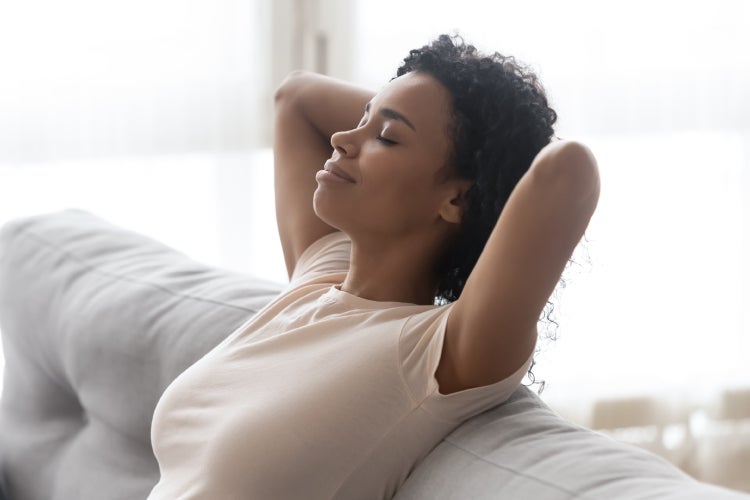 5. Take Care of Yourself
Lastly, be kind to yourself. Rewarding yourself for staying on task can help you build positive associations in your mind between work and reward.
Respect your own capacity, and recognize the risk for burnout. This might include requesting a temporary reduction in your hours at the office, or hiring a sitter to help manage your workload at home.
You also owe it to yourself to take breaks. Breaks offer many proven psychological benefits, three of which are covered below: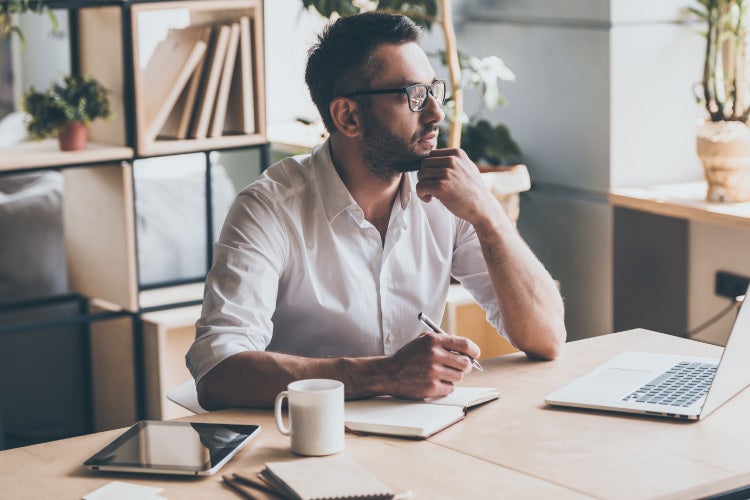 Clearer Thinking:
Some studies have shown that resting while awake helps to consolidate your memories, which can aid in learning. Taking time to reflect on what you're reading instead of relentlessly rushing forward gives new knowledge a chance to take root.
Restoring Enthusiasm:
Working on a task without breaks is a surefire way to kill your motivation, even if you love it. Many times, coming back to a job with renewed energy sparks additional insights and more creativity.
Read everything you need to know about why creativity is critical for success in business.
Staying Active:
Your brain is part of your body, and when you're sedentary your mental and physical health suffer in tandem. Even a quick walk or stretch can do a lot of good.
In fact, staying active for short bursts of time has also been proven to boost productivity and consolidate learning.
If you're one of those who looked at our hourly breakdown of a working student's week and figured you could trim off a bit of sleep time, don't. When you aren't well-rested, all of your work will start to slip.
Remember that school is only a temporary demand on your time. Instead of skimping on sleep, consider putting aside a hobby or social commitment until you have completed your studies.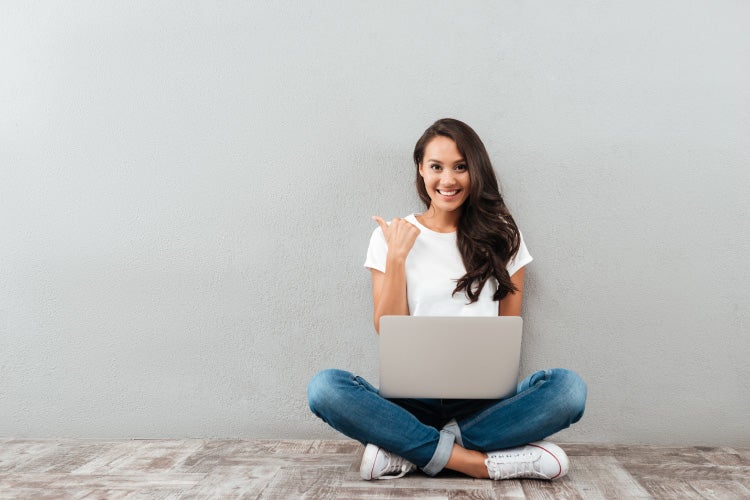 Lead with an Online MBA
In addition to the suggestions above, it's extremely important for online learners to have real support during their studies. Friends and family play a big role in encouraging you, but may not understand the challenges you face.
We understand the value of support, which is why we offer students small class sizes and personalized attention throughout our online MBA program.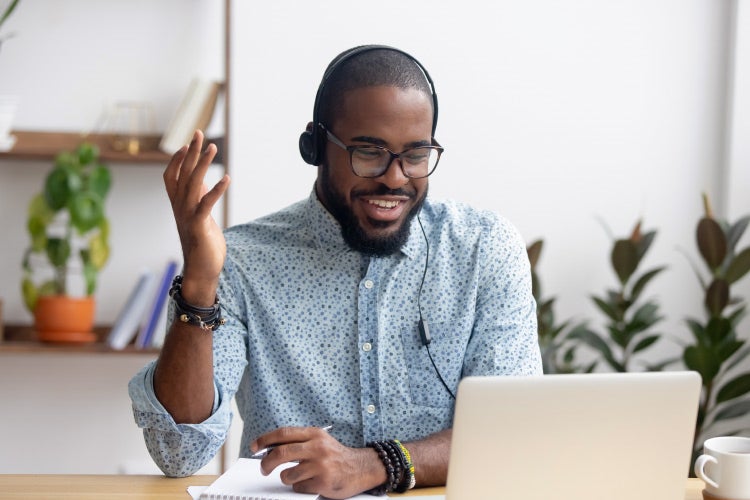 Support Every Step of the Way
At Walsh University, each online MBA student is assigned a personal Student Success Coach. As your educational advocate, your Student Success Coach is well-versed with overcoming the challenges of remote study, and will help you find balance between work, home, and school life.
Our students are never alone at any point in their journey. Engaged faculty and supportive staff can offer you advice on how to access university resources, and tips for getting accustomed to the e-learning portal.
This one-on-one support helps to close the gap between the experience of learning online versus being on campus, and reflects the strength of our commitment to all of its students.
Read more of Walsh University's Top MBA blogs below.
1. Online MBA Programs Help Entrepreneurs Maximize Business Success
2. What Questions to Ask MBA Admissions Officers
3. Why Get an MBA in Management
4. MBA Specializations Give Graduates an Edge
5. Walsh MBA Online Program Faculty Q&A: Getting Down to Business