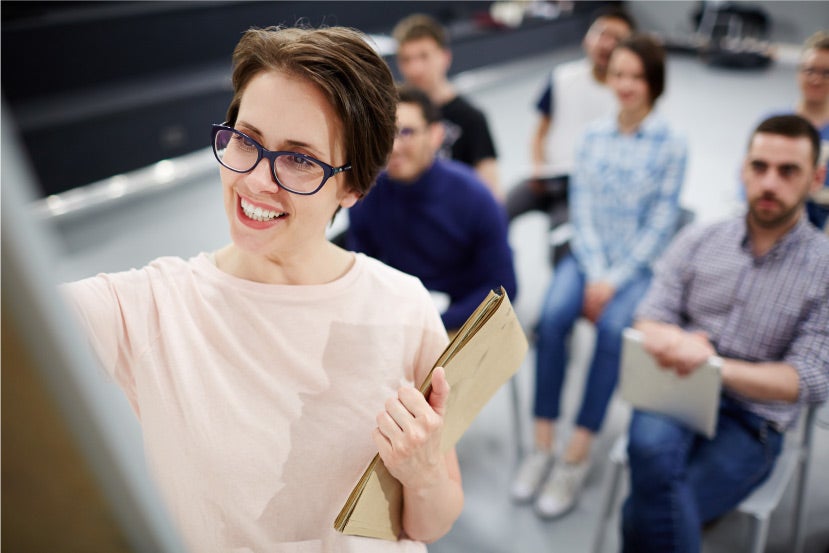 Walsh MBA Online Program Faculty Q&A: Getting Down to Business
Those who are interested in earning a Master's in Business Administration (MBA) online typically have questions about admissions and the overall student experience.
In this article, we've compiled the most frequently asked questions answered by faculty from Walsh University's DeVille School Business pertaining to our MBA online degree program.
Our faculty respondents and their images are included below.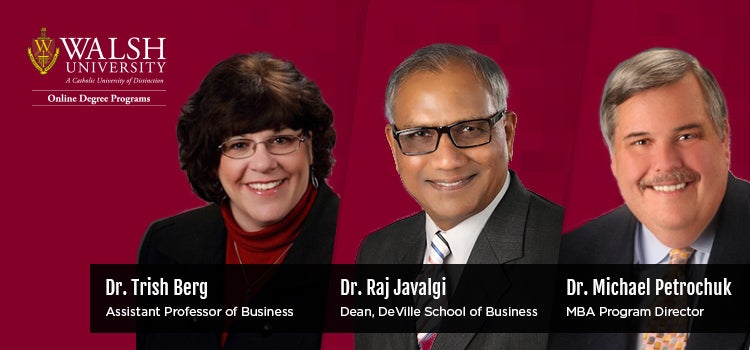 Read on to gain an insider's perspective and learn more about Walsh University's MBA online program.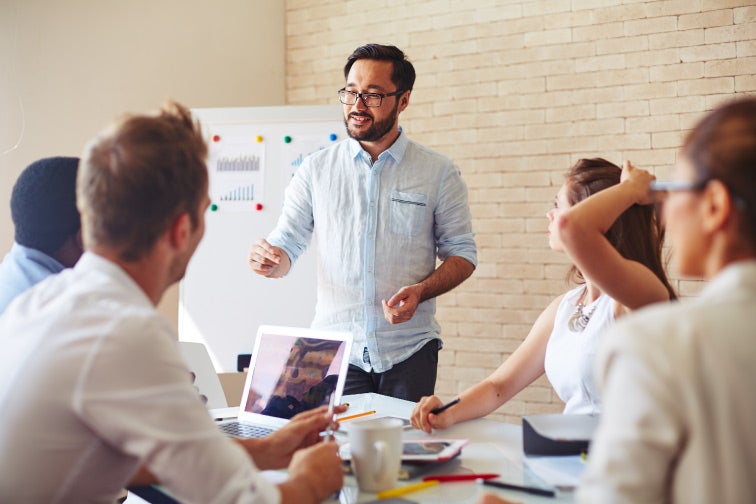 Q: How can earning an MBA online further my professional career in business?
A: "When we discuss topics in class, we don't just discuss theories or concepts; we relate it to the real world. We go over case studies, and we discuss how you can apply this out in the workforce today and into the future as well."

-Dr. Michael Petrochuk, MBA Program Director
Walsh's MBA online curriculum taps into the most current and cutting-edge issues facing the business world so graduates can take the lead in modern business.
Walsh also offers its MBA online students the opportunity to specialize study within one of their four areas of concentration, including:
Data Analytics
Healthcare Management
Management
Marketing
Those who pursue a concentrated area of study can take their career to the next level, even if they enter the program with little to no experience in that facet of the business world. This tailored preparation is yet another way that Walsh University prepares its MBA online students for professional success following graduation.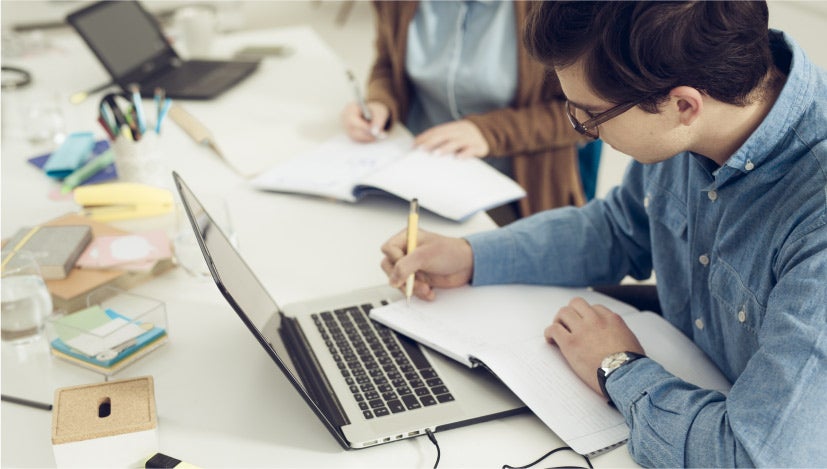 Q: What sets earning Walsh University's MBA online apart?
A: " I think Walsh University's online MBA is set apart because of the people. Our faculty and our staff put forth so much kindness and care and effort to help our students get to where they need to be. I think students feel that they are valued here at Walsh, which is something you don't find in every other online program.

You might be a number, you might not be as valuable to those universities. At Walsh, we truly value our students and we show them that through that engagement and interaction. We teach a lot with relational teaching, and so students really connect with our faculty."

-Dr. Trish Berg, Assistant Professor of Business
Walsh University's MBA online truly is unique thanks to its people, and that means its faculty, staff, and students. Caring and expert faculty bring unparalleled attention to each online student thanks to small class sizes across the program and a highly engaged student body that is motivated to learn.
Students in the MBA online program can also have opportunities to foster professional relationships with leaders in various business industries as a means to build professional networks and advance education through mentorships.
These factors, among many more, have contributed to earned rankings among the best programs by both US News & World Report and Online MBA Report.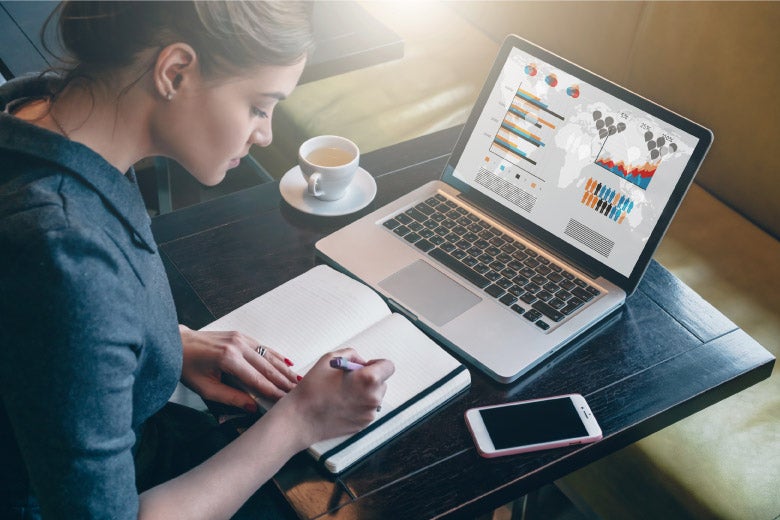 Q: What are the best parts of Walsh University?
A: "One of Walsh University's greatest strengths is the level of connectedness and community that unites the faculty, staff, and administration even within the online classroom.

We've developed ways so that both the faculty and administration can have high engagement with and high visibility for our students, especially in the online platform.

You don't find there's a lot of places where faculty not only work to teach our students, but we get to know them, we encourage them, and we support them through the learning journey."

-Dr. Michael Petrochuk, MBA Program Director
Paired with this committed faculty is an incredible student body that is motivated to succeed and eager to learn. Most incoming cohorts include talented and committed individuals who can thrive on the community and support that their fellow classmates and faculty provide.
With the flexibility of online learning and an incredibly affordable tuition, it's fitting that Walsh University's MBA online was named a 2019 Best Online Program by US News and World Report.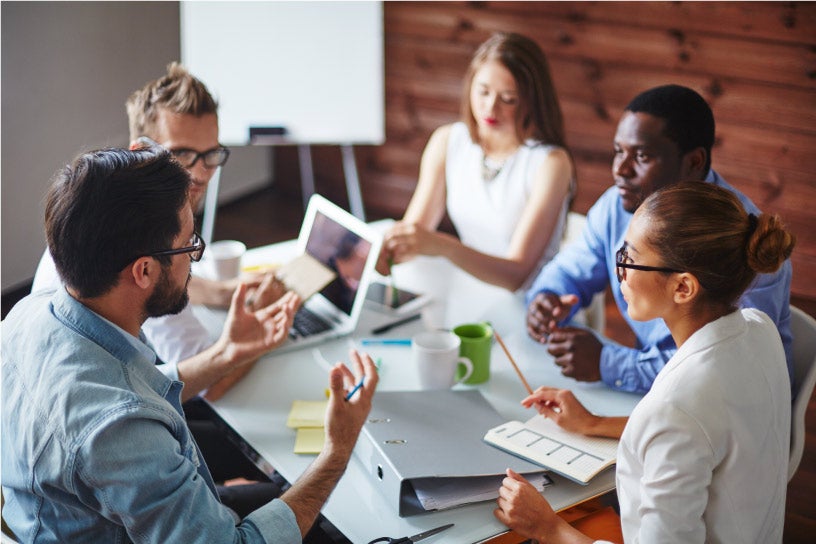 Q: How does the Walsh University faculty build a sense of community in the online classroom?
A: "We can form relationships with students online in a number of different ways.

One of them is video conferencing, of course, another one is just talking to the students. Just because a student is taking an online class doesn't mean that we're not going to be interacting with the students.

And so we have regular phone calls, emails, texts, and other types of contacts with students, so that they receive the same level of support as our in-class students."

-Dr. Michael Petrochuk, MBA Program Director
Faculty strive to ensure online students feel supported and connected to Walsh through a variety of resources ranging from 1:1 phone calls to video conferences. Students are also paired with  a personal student success coach during the program to provide support with any issues.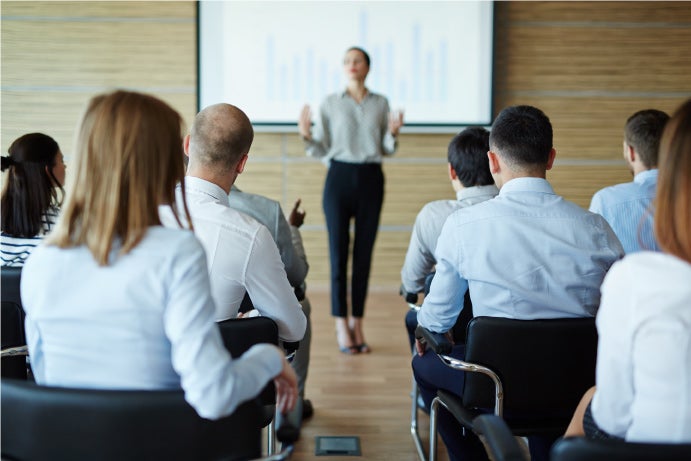 Q: Are Walsh University's MBA online faculty members experts in business?
A: "Walsh University is lucky to have an incredibly qualified faculty. I have significant experience in Healthcare Management, serving in administrative positions for over 26 years.

Our other full-time faculty have similar experiences as well in marketing and operations management, in management, in finance, in accounting, in strategy. And they bring those experiences to the classroom, share those with our online students, so that they can benefit from it."

-Dr. Michael Petrochuk, MBA Program Director
Walsh's business faculty members bring real-world knowledge to the classroom with years of industry experience. As students discuss concepts, they learn from industry experts and are guided to effectively lead business.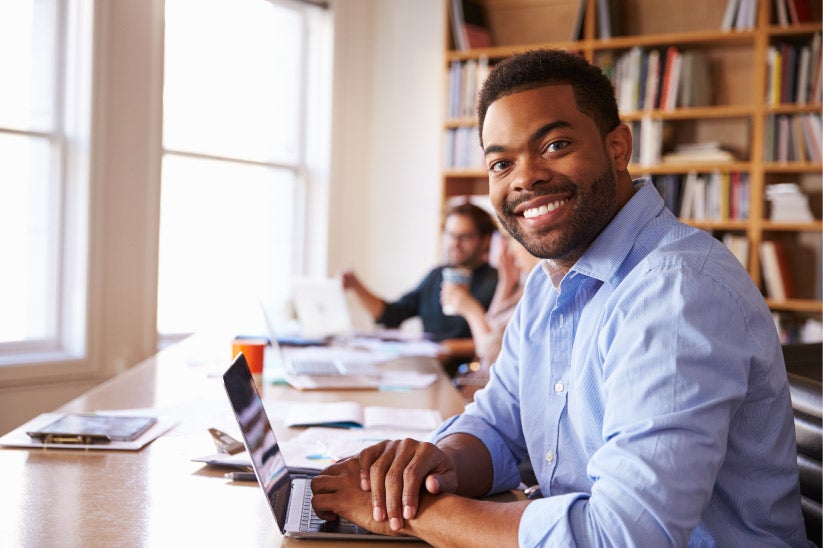 Q: What are the qualities of a successful online student?
A: "There are a lot of qualities that a successful student would have to succeed in the MBA program. I think the first one is that they're motivated. This is the right time for them to be pursuing their MBA degree—right time professionally, right time personally.

They also need some support outside, whether it's from their family or their employer, both of those two things are important as well. I think other things that will help them are things that Walsh brings to the table. We have student success coaches that are able to work with students and help them navigate some of the things behind the scenes.

We have outstanding faculty who are able to convey and do the knowledge transfer, so that students are able to succeed. In the end, once you are accepted into Walsh's MBA Program, we expect you to graduate and we'll work with you and support you in every way that we can."

-Dr. Michael Petrochuk, MBA Program Director
Time management and intrinsic motivation to succeed are also both excellent qualities to bring to Walsh's MBA online, but it is important to keep in mind the support network that Walsh also has in place to help students achieve success. In addition to faculty that encourage a success mindset and aim to engage students to achieve their greatest career potential, student success coaches are always on call to help students work through any issue that might arise.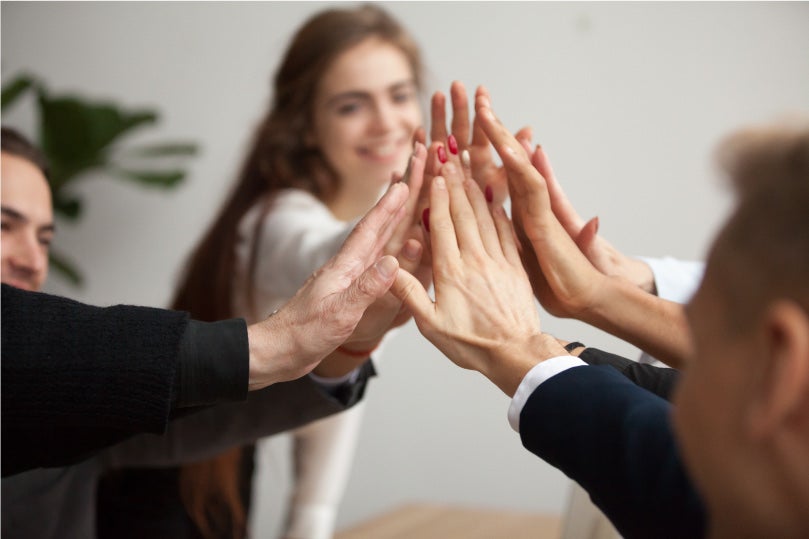 Q: Can you share a past success story?
A: "Once a physician joined us to pursue his MBA in Healthcare Management, and not long after he started, the Board of Directors tapped him to be the president of the group and began the succession planning, so that within the next three to five years, he could become president of this large multispecialty group practice.

Really, the sky's the limit; we provide that underpinning for students so that after they leave Walsh, they always have a piece of Walsh with them as they work to leverage and advance their careers."

-Dr. Michael Petrochuk, MBA Program Director
Students who enroll in the MBA online program at Walsh and take advantage of the many resources it offers, they can emerge with an amazing set of skills. These talents are cultivated through a combination of quality coursework and specialized tracks of study that develop your skills as a leader in your field.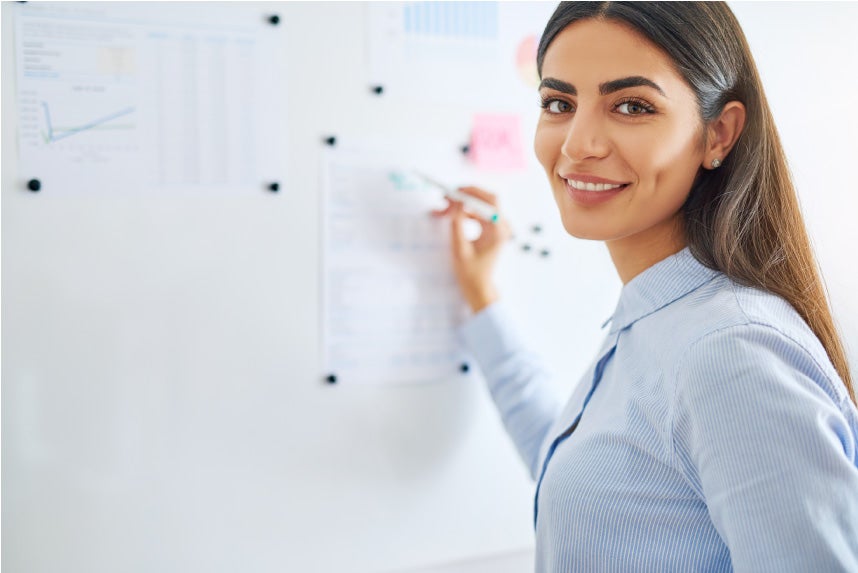 Q: What would MBA online graduates share about their experience?
A: "In a word: transformation. One of the things that helps us to stand apart is we not only focus on the specific academic curriculum, but we want to educate the student holistically. The end result are graduates are ready to tackle all of the challenges they might face in the real business world."

-Dr. Trish Berg, Assistant Professor of Business
MBA online students grow from enriching interactions with highly-talented faculty who are experts in their field. Those with or without direct experience in business will benefit from experiential learning, mentorship opportunities, and degree concentrations that allow for focused career pathing.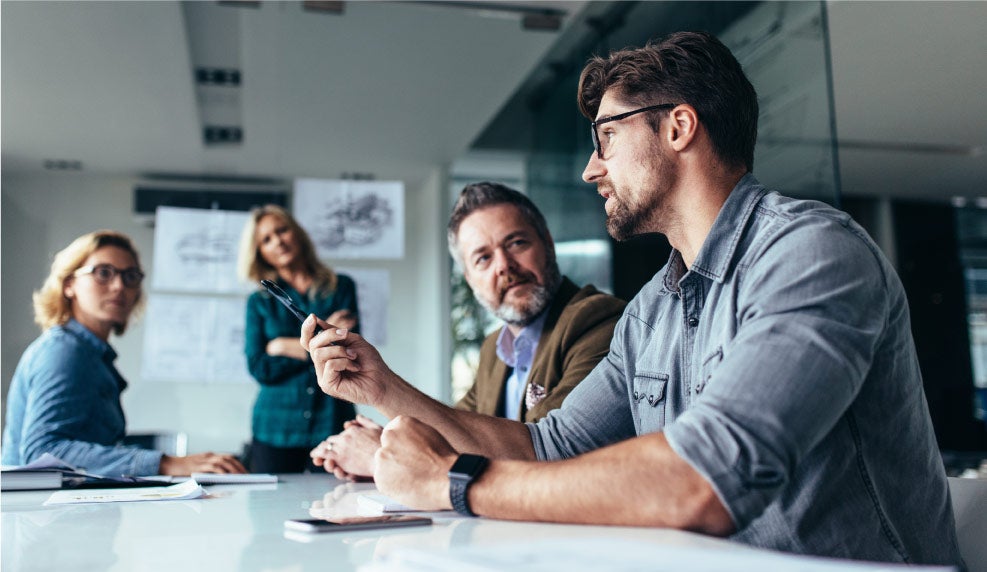 Build on the Benefits of a Walsh MBA Online Degree
Pursuing your MBA online is an investment. Walsh strives to create a student-centric environment through small-sized classrooms, engaged faculty, and supportive staff. Through Walsh's MBA online program, you can transform your career and the world of business.