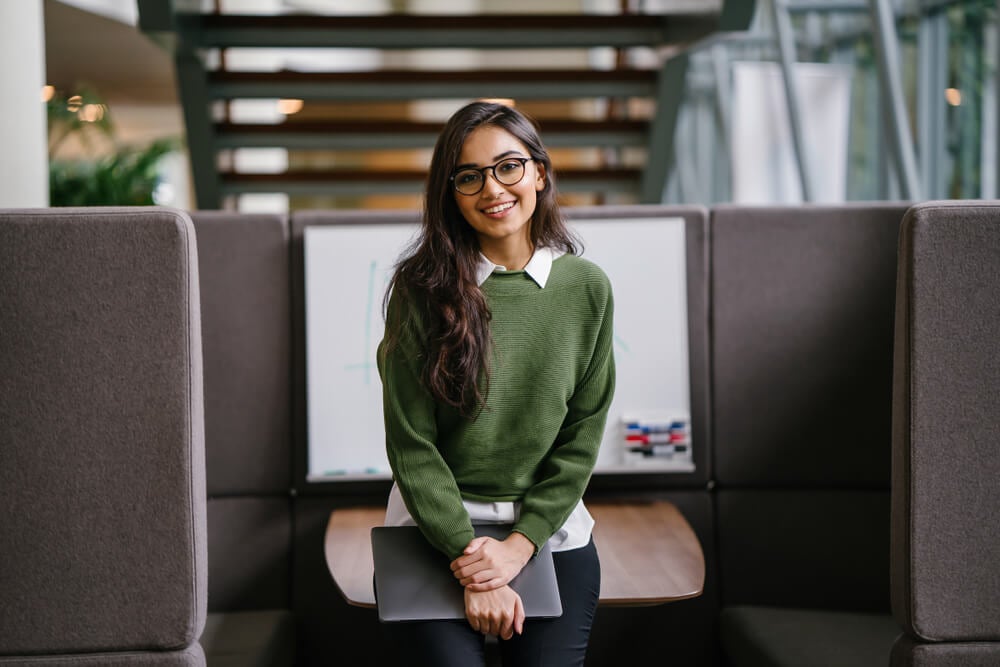 Why Get an MBA in Management?
There are multiple paths you can take to earn a management position. Top performers may get promoted within a company, but competition can be fierce, and quite often, those with added credentials are preferred. Through an online MBA management degree, you can earn the qualifications you need to make yourself more competitive in the job market. An MBA in management is about more than just increased job prospects, however. The degree allows you to have greater job flexibility and to command a higher income, while also imparting valuable soft skills during the learning process that employers find invaluable.
What Is an Online MBA Management Degree?
An "MBA" is a Masters in Business, which you can get in a variety of different business-related subject areas. An MBA in management is a master's degree focused on management across all forms of business ventures, including not-for-profit organizations, enterprise businesses, and even start-ups.
You can complete an online MBA management degree in as little as one year. Courses are 100% online and flexible with pacing. The program is well-suited for working professionals, but can serve professionals at any stage in life.
Can You Increase Your Salary?
Advanced degrees are an essential first step toward earning a higher income. MBA degrees are directly connected to increased earnings as well. According to Financial Times1, a quality MBA program could result in a 115% increase in salary just three years out from earning the degree. The average salary for MBA degree graduates three years after graduation was over $140,000 in 2017, compared to $65,000 before starting the degree program.
Will an MBA Management Degree Make You a Better Leader?
Every business needs leaders, and you'll find that most businesses struggle to find good managers. One study2 even found that 70 percent of businesses lack the right leaders to fill empty leadership positions. Much of that is related to lacking an internal pipeline for management, although a large percentage of employers don't know who or how to hire managers.
When you earn a management MBA degree online through Walsh University, you learn the skills necessary to fill the demand for great leadership. The fully developed coursework helps sharpen your understanding of critical management skills preparing you to effectively lead businesses in need of qualified managers.
What Business and Leadership Courses Are Available?
All Walsh University MBA degrees provide a core body of knowledge you'll find beneficial to your career, even outside of management. Coursework includes classes in ethical leadership, communication, marketing, accounting, data management, and research. Management MBA students extend those core classes and acquired skills through specialty courses in areas covering the breadth of management philosophy, including studies in global business, performance management, and organizational design. You'll even get a chance to develop essential growth areas, such as social media marketing and not-for-profit accounting.
Can You Develop In-Demand Business Skills?
When you earn your management MBA degree online, you'll come away with a fully-developed understanding of management practices and several key in-demand hard and soft skills. According to LinkedIn, some of the most valuable hard skills include:
Analytical reasoning (#3)
People management (#4)
Sales leadership (#8)
Social media marketing (#14)
Business analysis (#16)
Competitive strategies (#20)
You'll also hone the in-demand soft skills that LinkedIn identifies as valuable, such as time management, persuasion, and creativity. These skills are critical for management positions in almost any field, such as Chief Technology Officer, Financial Manager, Product Manager, Marketing Manager, or Management Consultant, among many others.
Is an MBA in Management Good for Starting a Business?
Entrepreneurship is challenging, but you can strengthen your business potential with an understanding of how to manage and operate a business. This is a key reason why management MBA degrees are extremely important. Even if you already have a small and growing business, the more employees you hire, the more important your business management will be.
Walsh University's online MBA in management is designed not just for those looking to succeed in management positions, but for those who strongly desire to be a leader of their own business.
Even if you already have a small and growing business, the more employees you hire, the more important your business management skills will become.
How Do I Get Started?
Walsh University's MBA degree program was named a 2019 Best Online Program by US News and World Report. Enrollees will find highly-talented faculty who are experts in their field, while the program also emphasizes student excellence through deep instruction and experiential learning.
To learn more, please visit our online MBA in Management page, or contact an advisor for information.