Business Programs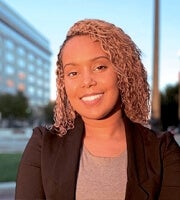 Walsh was the best decision ever.
I recommend Walsh University because the classes are small, but they are big enough for each student to learn something new that they can apply to their current or future role. Walsh University has 8-week classes, and for someone like me, that is a blessing; the course work is a lot, but it is applicable.
The supports from my professors were great; they are eager to help. My student success advisor has made it her mission to make my time at Walsh successful, and she is by far the reason that makes me feel like coming to Walsh was the best decision ever.
Honey Russom, MBA Program
Because of what I have learned, I truly feel like a peer with my colleagues.
Walsh's program is one of the best decisions I've ever made. The staff and professors care about my success and are always willing to help me any way they can. My Student Success Coach checks in with me at the beginning and end of every semester. She is always available to me when I have questions or need advice. I can't speak from a traditional student perspective, because I'm in my 40s, I have kids in college, and I'm a professional. And, I decided to go back to school. It wasn't an easy decision, but the support and positivity (especially at the beginning) helped me get back in the groove of being a student. I wasn't sure I'd ever get my master's but here I am, successfully well into my program and focused on the next steps in my life.
I didn't have a business bachelor's degree, so whenever we reviewed financials at work I just sat there and tried not to look confused. I avoided conversations about financial statements and budgeting because, as a leader, I was expected to understand it, but I didn't. After just the preparatory program I was much more comfortable. Now, the financial statements aren't just a bunch of meaningless numbers on a spreadsheet. I understand them, and after a few classes, I can actually perform some analysis. Because of what I have learned, I truly feel like a peer with my colleagues.
Frank Lapoint, MBA Program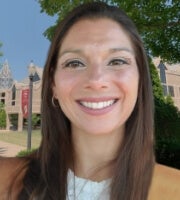 A Catholic university with high distinction
I chose to get my MBA from Walsh initially because it is a Catholic university with high distinction. I immediately saw the support related to a work-life-faith based balance in this institution. My student success coach, Milana Tarbuk, has been one of the most impactful pieces of my education. When we first talked, she asked me to complete a week schedule and how I manage my time worksheet. On our next call, we discussed this in-depth and how school will fit into this already packed schedule. She was very supportive and always available to answer questions.
The professors have all been accessible and eager to answer questions. Patricia Bosnyak is a great professor who took time each week to have a Zoom meeting for additional help and questions. I have spoken so highly about all my interactions with professors, student success coach, and leadership coach that my husband is thinking of getting his MBA from Walsh because of all the support I have received.
Vanessa Fritz, MBA Program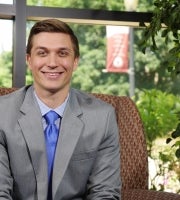 Walsh has prepared me for my career.
I feel Walsh has prepared me for my career by making me take a step back and really think about things and organization as the whole, rather than just the pieces and parts. Here, everyone is engaged and wants you to be successful. They help you schedule your classes. They help you if you have a question on homework and things of that nature, rather than just giving you a grade and pushing you on to the next course.
The program has been great. The online courses are engaging. If I had to share anything with the students who are thinking about taking an MBA, it's always great to learn and gain more knowledge. You will be able to get the three letters on your resume and get a higher salary from that, but you really do gain experience that will help you propel yourself in whatever your career is, especially if you get to management or executive roles.
Jon Bishop, MBA Program
Nursing Programs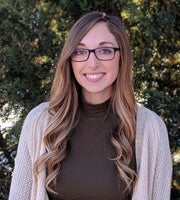 The other thing that drew me to Walsh was the support staff.
I would absolutely recommend Walsh University! Walsh allows me to still be a full-time working nurse while pursuing my FNP degree. I really love the challenging coursework, the great support staff and the flexibility that Walsh offers. They have made the transition from being a "traditional student" to an "online student" better than I could have imagined.
Not only do I feel like my professors want me to succeed, but so does the support staff at Walsh. My professors are always offering feedback, additional resources, and prompt responses to help with my success at Walsh University. The other thing that drew me to Walsh was the support staff that they offered such as a student success coach and a clinical site coordinator. The student success coach, Milana, is always checking in and reminding me that I have extra help if I need it; which is great!
Chelsea Wilson, MSN-FNP Program
It's not taking a class just to take a class.
I was very impressed that right from the beginning that every class I have taken has helped me understand something better and take it back to where I work. All the coursework has been applicable in my real life.
Victoria B., MSN-FNP Program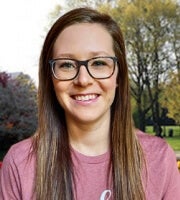 The professors really get to know you.
My experience with Walsh's online MSN program has been great. With small class sizes, the professors really get to know you. With the intensives, you get to see your fellow classmate's faces and put a name to the face, and it's been really good experience being able to have those intensives.
Ashley Carey, MSN-FNP Program