CMHC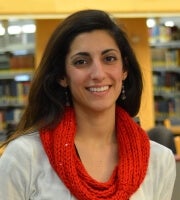 Walsh's graduate counseling program offers valuable courses
Walsh's graduate counseling program offers valuable courses that foster growth in counseling and communication that I knew would be directly transferable to my current work as a professional in the field of education. I was relieved by the immediate advising and tremendous support I got from faculty members who have helped me while I maintain a full-time work schedule. I am eager to meet the challenges to successfully complete my master's and am confident that it will offer me opportunities of promotion in my career.
Maria Oriti, MA Counseling Program
MBA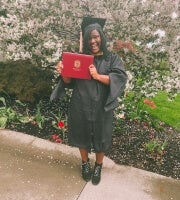 Walsh gave me the challenge to pursue after my dreams
The MBA program was not only great and enriching but gave me the challenge to pursue after my dreams. Now that I have graduated with my MBA, I am starting my Ph.D. at Liberty University in Strategic Leadership. I had the best teachers who were not only
there for me but instilled confidence in my work that I can use outside of just schooI. I wouldn't have made it without my student advisor. She was more than just amazing.
Shalena Elise Mitchell, MBA Program
The professors were some of the best people and mentors
The professors I had during my undergraduate courses and my MBA courses were some of the best people and mentors I could have asked for. I have constantly been able to directly translate my coursework to my job/career. My roles in a full-service advertising agency and digital healthcare agency helped with my coursework, and my coursework helped me in my roles.
Andrew Ferguson, MBA Program
I would highly recommend this program to others.
I work a full-time, demanding job and the flexibility of being able to complete my assignments around my schedule is a perfect fit for me. The instructors, advisers, and financial aid staff are all helpful and responsive whenever I reach out for any type of assistance or advice. I would highly recommend this program to others.
Tonya Sewell, Online MBA student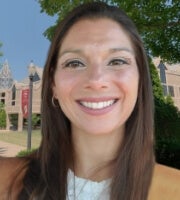 A Catholic university with high distinction
I chose to get my MBA from Walsh initially because it is a Catholic university with high distinction. I immediately saw the support related to a work-life-faith based balance in this institution. My student success coach, Milana Tarbuk, has been one of the most impactful pieces of my education. When we first talked, she asked me to complete a week schedule and how I manage my time worksheet. On our next call, we discussed this in-depth and how school will fit into this already packed schedule. She was very supportive and always available to answer questions.
The professors have all been accessible and eager to answer questions. Patricia Bosnyak is a great professor who took time each week to have a Zoom meeting for additional help and questions. I have spoken so highly about all my interactions with professors, student success coach, and leadership coach that my husband is thinking of getting his MBA from Walsh because of all the support I have received.
Vanessa Fritz, MBA Program
Because of what I have learned, I truly feel like a peer with my colleagues.
Walsh's program is one of the best decisions I've ever made. The staff and professors care about my success and are always willing to help me any way they can. My Student Success Coach checks in with me at the beginning and end of every semester. She is always available to me when I have questions or need advice. I can't speak from a traditional student perspective, because I'm in my 40s, I have kids in college, and I'm a professional. And, I decided to go back to school. It wasn't an easy decision, but the support and positivity (especially at the beginning) helped me get back in the groove of being a student. I wasn't sure I'd ever get my master's but here I am, successfully well into my program and focused on the next steps in my life.
I didn't have a business bachelor's degree, so whenever we reviewed financials at work I just sat there and tried not to look confused. I avoided conversations about financial statements and budgeting because, as a leader, I was expected to understand it, but I didn't. After just the preparatory program I was much more comfortable. Now, the financial statements aren't just a bunch of meaningless numbers on a spreadsheet. I understand them, and after a few classes, I can actually perform some analysis. Because of what I have learned, I truly feel like a peer with my colleagues.
Frank Lapoint, MBA Program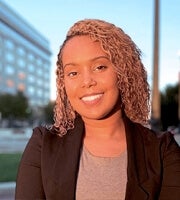 Walsh was the best decision ever.
I recommend Walsh University because the classes are small, but they are big enough for each student to learn something new that they can apply to their current or future role. Walsh University has 8-week classes, and for someone like me, that is a blessing; the course work is a lot, but it is applicable.
The supports from my professors were great; they are eager to help. My student success advisor has made it her mission to make my time at Walsh successful, and she is by far the reason that makes me feel like coming to Walsh was the best decision ever.
Honey Russom, MBA Program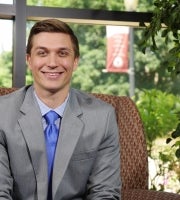 Walsh has prepared me for my career.
I feel Walsh has prepared me for my career by making me take a step back and really think about things and organization as the whole, rather than just the pieces and parts. Here, everyone is engaged and wants you to be successful. They help you schedule your classes. They help you if you have a question on homework and things of that nature, rather than just giving you a grade and pushing you on to the next course.
The program has been great. The online courses are engaging. If I had to share anything with the students who are thinking about taking an MBA, it's always great to learn and gain more knowledge. You will be able to get the three letters on your resume and get a higher salary from that, but you really do gain experience that will help you propel yourself in whatever your career is, especially if you get to management or executive roles.
Jon Bishop, MBA Program
The best part of the online experience at Walsh was the overall flexibility.
The best part of the online experience at Walsh was the overall flexibility. I was able to go at my own pace, plan out my week with lessons and assignments, and overall manage my time more effectively. Even not being in an in-person class, I was still able to meet with faculty and collaborate with different classmates throughout my time and learn different points of view on multiple concepts.
The support was exactly what I needed through this new step in my education. I loved being assigned a student success coach, which is something that I wish we had an undergrad. It was nice to have someone check in on you, answer any questions that you may have, and ultimately, guide and encourage you towards the right direction. The professors did a great job at communicating weekly assignments, advice, etc., with us over the course of each class. Fellow classmates were also extremely helpful, as everyone that I met was more than happy to collaborate on projects, study together, and / or offer advice. Overall, you can see that the Walsh community truly cares about one another and wants everyone to succeed in all aspects of life.
Walsh prepared me well for the job-hunt in learning how to start applying early, continuously updating and revamping your resume to tailor it to specific positions, and utilize the importance of networking. In regard to coursework, I feel like everything that I have learned has prepared me for what to expect in the business world.
Jacob Caniford, MBA Program
Working full-time and taking a full MBA course load was challenging, but it helped me to be able to better prioritize my time.
The MBA program faculty were great to work with and they provided guidance and encouragement along the way. They were also very helpful in answering course-related questions, but my Student Success Coach, Marianna Kapmar was truly outstanding! She went above and beyond to make sure I had the tools I needed to succeed."
Chelsea Wilson, MBA in Healthcare Management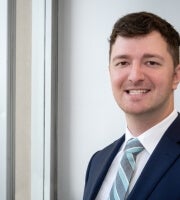 If you are interested in getting your MBA, Walsh is the place to get it.
 If you are interested in getting your MBA, Walsh is the place to get it. They offer a personal touch to their program that is unique; their staff is friendly and always able to help, and their program is challenging and practical to every job and field. I would recommend it to
anyone who wants to further their career. I have gained financial literacy that allows me to understand and speak intelligently on any business-related situations at my job. Additionally, in a broader sense, the time management aspect of the program has helped me to become a better employee that can work more effectively and efficiently.
Christian John Kellamis
MSN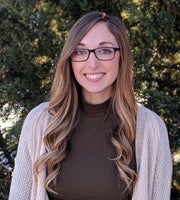 The other thing that drew me to Walsh was the support staff.
I would absolutely recommend Walsh University! Walsh allows me to still be a full-time working nurse while pursuing my FNP degree. I really love the challenging coursework, the great support staff and the flexibility that Walsh offers. They have made the transition from being a "traditional student" to an "online student" better than I could have imagined.
Not only do I feel like my professors want me to succeed, but so does the support staff at Walsh. My professors are always offering feedback, additional resources, and prompt responses to help with my success at Walsh University. The other thing that drew me to Walsh was the support staff that they offered such as a student success coach and a clinical site coordinator. The student success coach, Milana, is always checking in and reminding me that I have extra help if I need it; which is great!
Chelsea Wilson, MSN-FNP Program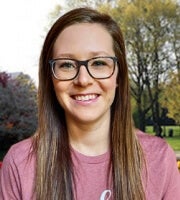 The professors really get to know you.
My experience with Walsh's online MSN program has been great. With small class sizes, the professors really get to know you. With the intensives, you get to see your fellow classmate's faces and put a name to the face, and it's been really good experience being able to have those intensives.
Ashley Carey, MSN-FNP Program
It's not taking a class just to take a class.
I was very impressed that right from the beginning that every class I have taken has helped me understand something better and take it back to where I work. All the coursework has been applicable in my real life.
Victoria B., MSN-FNP Program
SC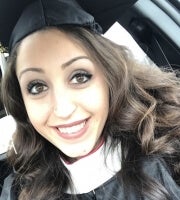 I knew I was taking the first step to be a part of something so much larger than myself.
As an educator, I am fortunate to be in a school system daily and interact closely with students. From the moment I began the program, I gained knowledge and critical skills that enhanced my abilities as both an educator and future school counselor. The faculty truly cares about the success of each grad student, and they took the time to personally invest in each of us. Questions were never left unanswered, and feedback was always given promptly and in a helpful and constructive manner. The small class sizes provided opportunities for connections to be made and collaboration to occur. The students in my cohort became family, with many hours spent together finishing notes, studying for tests, or working on projects. While the coursework was challenging and the standards were high, I walked into exams and licensure tests confident and well-prepared. With that being said, I am confident that I will feel just as prepared when I enter the school counseling field as a licensed professional.
Teresa Rufo, School Counseling Program