Message from the President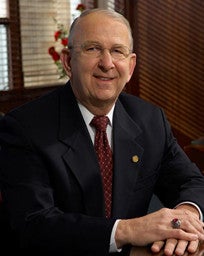 Welcome to Walsh University. Our aim is to provide you with the education and tools needed for success, while also preparing you to lead a more purposeful and fulfilling life in today's increasingly chaotic world. With our student body of over 3,000 undergraduate and graduate students, Walsh successfully combines the personal attention of a small college with the academic resources of a young university. A Walsh education includes a strong liberal arts and sciences core curriculum along with a meaningful major program of study. As a Catholic University, we are committed to providing a values-based education that encourages all students to become leaders in service to others.
This combination will assure you expert training in your chosen profession, as well as helping you develop strong communication, social and critical thinking skills. We also offer a full complement of championship athletic teams, intramurals and student life clubs, furthering your growth during your college career. Located on 136 tranquil acres, Walsh University has been experiencing phenomenal growth, as the campus features many new state-of-the-art classrooms, labs and residence halls. The University is also within minutes of over 100 restaurants, shopping, recreational and entertainment options. I invite you to explore our website and learn more about the exciting programs and people who make up our university. I also encourage you to visit our campus and discover why Walsh University is a dynamic place - full of energy and desire to fulfill its mission toward our students and the world community.