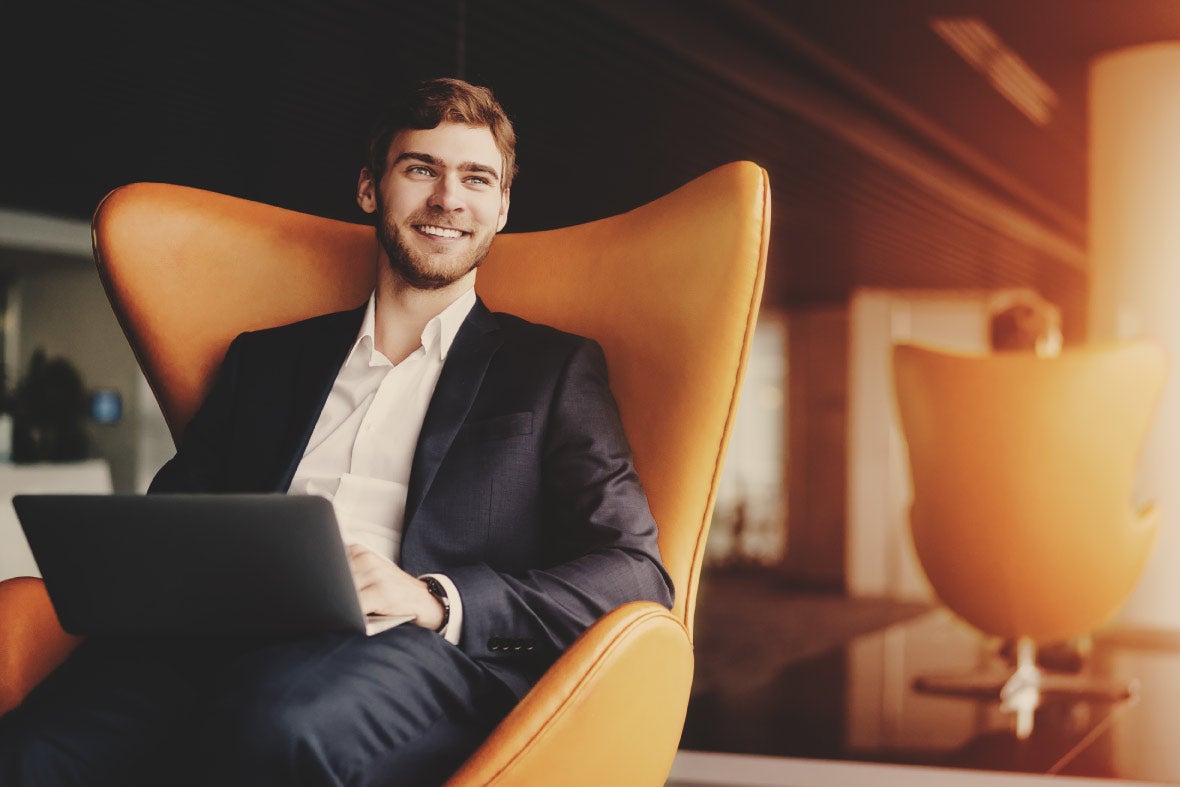 Online MBA Programs Help Entrepreneurs Maximize Business Success
Earning an online MBA can be the difference between success and failure in business. This is just as true for small and independent business owners as it is for entrepreneurs and titans of industry.
Success usually requires a willingness to dream. The stories of entrepreneurs who have captured the public imagination, the Jobs' and Gates' and Zuckerbergs of the world, are often stories about university dropouts who forge their own paths to moguldom.
Yet there is a growing body of evidence that MBA degrees are also useful for entrepreneurs. Whether these degrees are earned by attending traditional programs or you earn an online MBA, the benefits are clear.
In fact, startups founded by graduates of MBA programs may be better positioned to raise significant capital and face down early operational challenges.
In this article, we'll be looking into whether an online MBA program can be of use to independent business owners. We will cover the following key information:
Whether MBA graduates have advantages over non-MBA business owners
Which successful startups have been founded by MBAs
What challenges independent business owners face
What you can expect to learn in an online MBA program, and how it might help you grow your business
Whether the traditional benefits of business schools (such as networking) apply to entrepreneurs
We'll also discuss how Walsh University's online MBA in Ohio equips working professionals with a comprehensive business education.
Click here to watch our most recent Walsh University online MBA webinar to learn important information about the program.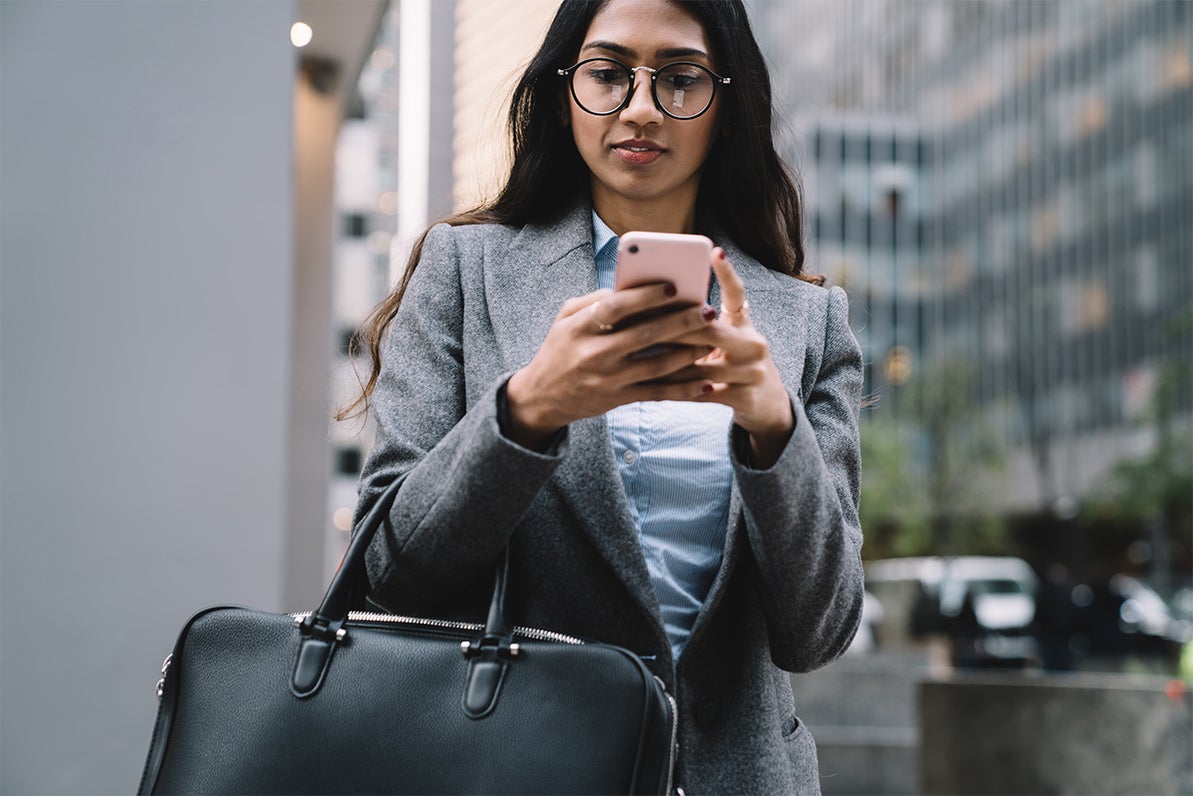 Do You Need an Online MBA to Be a Successful Entrepreneur?
Ask a handful of successful business owners whether it is worth it for a prospective entrepreneur to get an MBA and you may hear some very contradictory perspectives.
Some industry-professionals feel that MBAs aren't very helpful to an entrepreneur. They claim the degree is better suited for learning how to manage an existing company, and that it can limit an entrepreneur's imagination.
On the other hand, there are many who believe insights gained from business education can spare entrepreneurs a lot of headaches. 
Take the example of Stephen Greer, a "self-made" success in business. 
Even though Greer went into business directly out of college and managed to build a company that ultimately sold for a quarter of a billion dollars, he still had this to say about his experiences:
"…if I'd understood the use and importance of financial and inventory controls, I could have prevented millions of dollars in fraud."
He continues, "We wasted years trying to reorganize after over-expanding and perhaps missed countless opportunities in the process. […] 
I could have saved or made a lot more money had I taken some courses in business law or venture capital financing. […] These are just a few of the tools you can get in business school—and they're all tools I wished I'd had" (source).
So, who's right? To answer that, let's consider a few notable MBA startup success stories.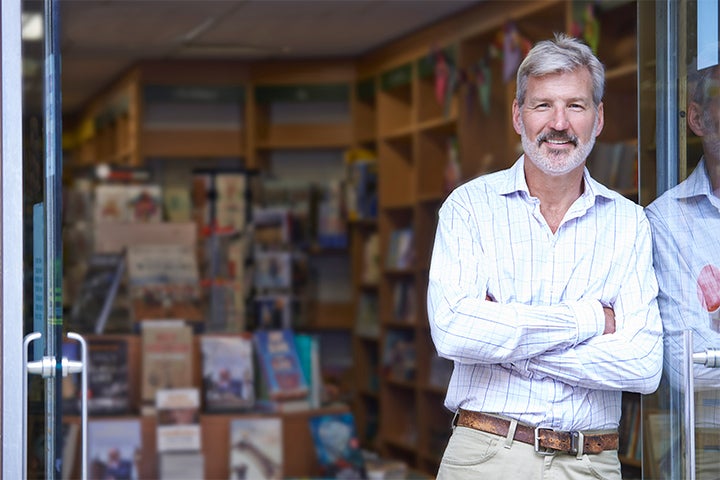 Have Any Successful Startups Been Launched by MBAs?
There are over 30 on-campus and online MBA programs in Ohio alone. 
Roughly 200,000 students graduate from American business schools every year. It stands to reason at least a few of them have gotten into entrepreneurship, right?
It turns out quite a few of the most promising companies in today's market count MBA graduates among their founders. 
The following list is by no means exhaustive, but it's a good start. As you read on, consider how an online MBA can help you reach your career goals. 

MBA-Founded Startup Companies
Whether they got an online MBA or attended traditional classes, numerous entrepreneurs count their graduate business degrees as critical to their success.
CloudFlare
This cybersecurity "unicorn" is valued at over 3.2 billion dollars. Over a billion unique IP addresses engage with CloudFlare technology every single day. 
Its founders? MBA graduates Matthew Prince and Michelle Zatlyn, who say their company "would not exist" were it not for their business school experience (source).
DoorDash
Worth a cool $12.6 billion as of 2019, this food delivery service headed by MBA-holders Andy Fang, Stanley Tang, Tony Xu and Evan Moore operates in over 4,000 cities.
BlaBlaCar
Europe's most popular ridesharing service claims over 80 million users and has been valued at well over a billion dollars. It was founded by Frédéric Mazzella, who holds an MBA from the international graduate school INSEAD.
Warby Parker
This trendy online eyewear retailer was founded by MBA graduates Neil Blumenthal, Andrew Hunt, David Gilboa, and Jeffrey Raider. Just five years after its founding, it was valued at more than a billion dollars.
Houzz
While less of a household name than the other startups on this list, the home decorating app Houzz managed to raise $400 million in funding against a $4 billion valuation in 2017. It was founded by Israeli MBA grads Adi Tatarko and Alon Cohen.
According to investment database PitchBook, MBAs founded more than 5,500 companies between 2006 and 2018. Seventy-two of them managed to crack the $1 billion valuation mark (source).
Other notable organizations with founders that hold MBAs include:
Blue Apron
Lime (transportation company)
Commonbound
SoFi
Harry's
Rent the Runway
Stitchfix
Chirp Microsystems
Branch
Symb.io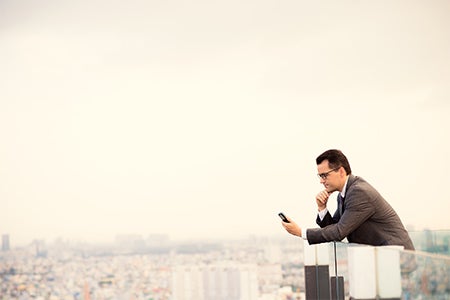 What Challenges Do Entrepreneurs Face?
"An MBA is not a requirement to become an entrepreneur," says CloudFlare's Matthew Prince, "but it assembles a lot of the raw ingredients you need in order to become a successful entrepreneur" (source).
In this section, we will look at some of the most common stumbling blocks entrepreneurs encounter. Then we will see if they match up with the curriculum offered by Walsh University's online MBA program.
Challenge #1: Cashflow & Budgeting
The early days of your entrepreneurship can be pretty hand-to-mouth. You might be struggling to pull together enough to pay the bills while you wait for a client's check to clear. 
Perhaps there are some investments you need to make that are stretching the limits of your available capital. On average, it can take anywhere from six months to several years for a new business to see profit.
With the exception of some profitable franchises, ROI will take some time. In turn, it will take careful budgeting and shrewd asset management to keep your business afloat.
Would an Online MBA Help?
Yes. For instance, Walsh's online MBA program provides a solid education in financial accounting and management. Being able to read and analyze your company's financials is only the beginning.
With an online MBA, you can develop an optimal capital structure for your firm, properly allocate your resources, create a working budget, and bring accounting insights to bear on your day-to-day management decisions. 

Challenge #2: Hiring and Managing Employees
The AI revolution isn't quite here yet—for now at least, you will still need to hire employees to work at your new business.
The human resources challenge is twofold:
How do you find the right employees?
How do you create an attractive enough package to land your desired candidates?
How do you make sure they are working to their full potential once you've hired them?
Would an Online MBA Help?
Yes. A business education includes insights into HR management, organizational behavior and strategic leadership. These can help you with recruiting, retention and professional development.
Walsh's online MBA program particularly stresses sustainable ethical leadership principles.
By learning about ethics as a moral theory and practice, you will have a clearer understanding of how to model it as a manager. When leadership embodies a high standard of conduct, the rank and file will follow.

Challenge #3: Marketing
As an entrepreneur you'll be wearing many hats early on in your career. 
Eventually, you'll be able to bring on a dedicated sales and marketing team—but even then, you'll still need to have a vision of the audience you're targeting with your product or service.
Think about Steve Jobs. What made him famous wasn't his negligible skills as a programmer. 
It was his ability to envision  new Apple products that could fit into the gaps in a consumer's lifestyle—and how to manufacture demand for those gaps to be filled.
Would an Online MBA Help?
Yes. There's no guarantee that any online MBA program will turn you into a visionary, but marketing is part of the core MBA package. 
Having knowledge of marketing theory can help you focus your ideas and reach audiences through targeted messaging. 
It will also help you weigh in on factors like product development and branding. 
For those who see the marketing side being particularly crucial to their business, Walsh offers an MBA concentration with an enhanced emphasis on marketing concepts.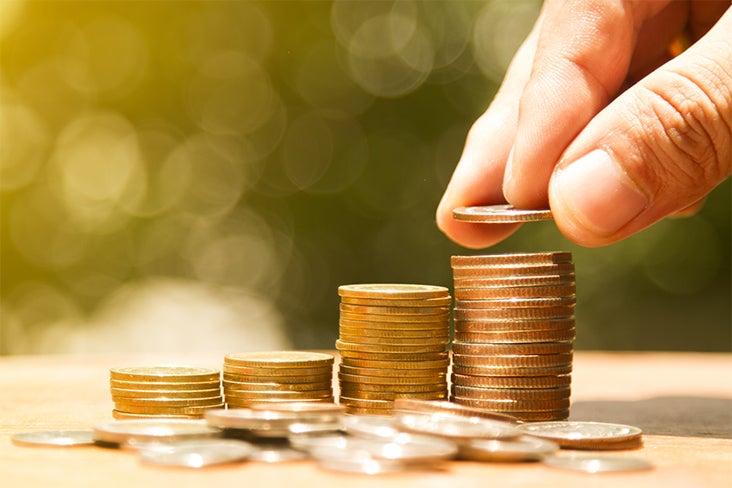 Challenge #4: Raising Capital
Putting together enough initial capital to fund your vision is often the single biggest initial challenge an entrepreneur can face. 
Depending on where you set the ceiling on your ambitions, a great part of your work life will be spent on selling your idea to potential investors—even if some of those early investors are your mom and dad.
The capital question also extends to the problem of scaling. 
Recall the issues Stephen Greer alluded to in his quote earlier in this guide: growing quickly is intoxicating, but more measured growth allows you to keep your capital needs modest, and to solve problems while you're still small.
Would an Online MBA Help?
There are two schools of thought on this question, but we believe the answer is yes. (We'll get to why in a minute.)
Naysayers point to the fact that MBAs are a financial investment. The thinking goes, you might as well just apply funds directly into your entrepreneurship. 
Many MBA grads with independent ambitions work at an established company for a few years. This allows them to pay off student loans before striking off on their own. 
It helps that the ROI for MBA grads is substantially higher than other industries, with most MBA salaries bringing in over 100k a year on average. 
Keep in mind that acquiring an MBA can also be financially manageable. 
For instance, Walsh's one-year online MBA in Ohio is highly affordable with financial aid options available to most students. 
As a virtual program, Walsh's online MBA offers a flexible online format, allowing students to work full time as they earn their degree. 
By doing so, MBA students can continue to earn an income and build their professional resume.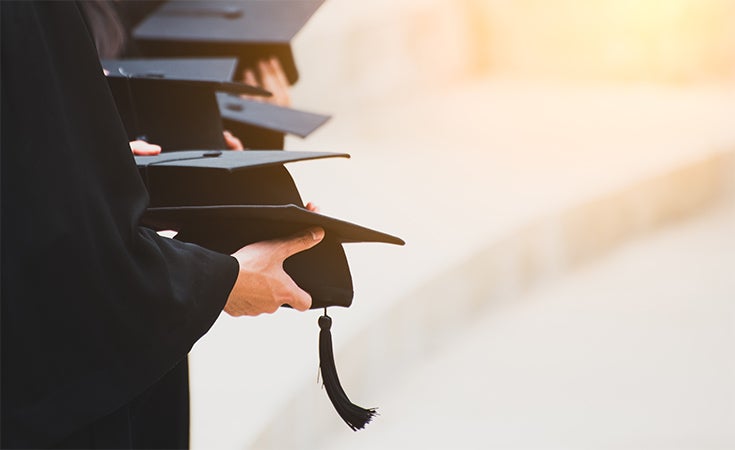 Are There Direct Capital Benefits to Attending Business School or Earning an Online MBA?
In short, yes. The MBA Fund, an organization that invests in new companies founded by business school graduates, studied nearly 2,000 companies that raised funding.
It found that companies with MBA founders "are 60% more likely to raise a $10M+ round in their lifetime" (source).
Much of this edge can be attributed to four factors:
Business school contact networks
An education in business financing
Investor confidence being boosted by the MBA credential
Seed programs and incubators catering toward business school students and graduates
Click here to read everything you need to know about what questions you need to ask online MBA admissions officers.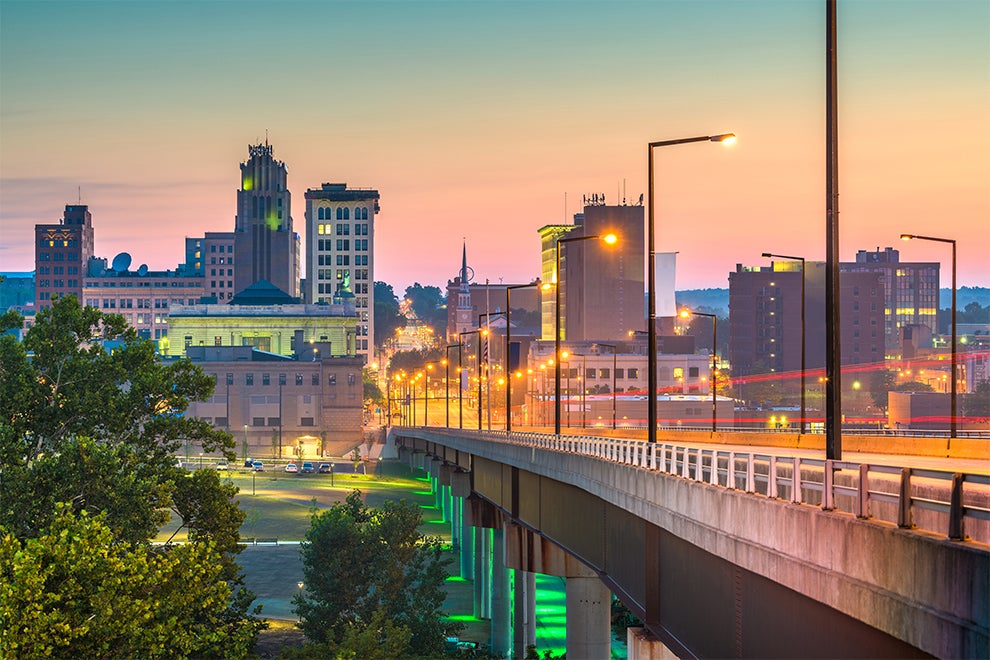 Entrepreneur Outlook: Ohio
Located in Ohio, Walsh University prepares graduates for real-world business. Let's examine the state's outlook for local entrepreneurs. 
The respected Kauffman Indicators of Entrepreneurship report ranked Ohio in the top 20 states for opportunity in 2018. It takes into account the following factors:
Rate of New Entrepreneurs— what percentage of population starts a new business each year: 0.2%
Opportunity Share of New Entrepreneurs— what percentage of entrepreneurs started their new business out of choice rather than necessity: 81.4%
Startup Early Job Creation— the average number of jobs created by startups in their first year: 3.6 positions
Startup Early Survival Rate— what percentage of new businesses are still active after one year: 79.58%  (source)
Ohio benefits from its proximity to the urban centers of the Midwest and Eastern seaboard alike, with roughly 60% of the population of the United States and Canada lying within a day's drive from the state. 
This provides substantial supply chain benefits, as well as lower operating expenses compared to traditional centers like New York, California or Washington D.C.
In 2017, the U.S. Small Business Administration found that Ohio's economy was growing at higher than the national average, and that Ohio's 944,797 small businesses employ over 2.2 million people in the state (this map provided by the Ohio Development Services Agency indicates.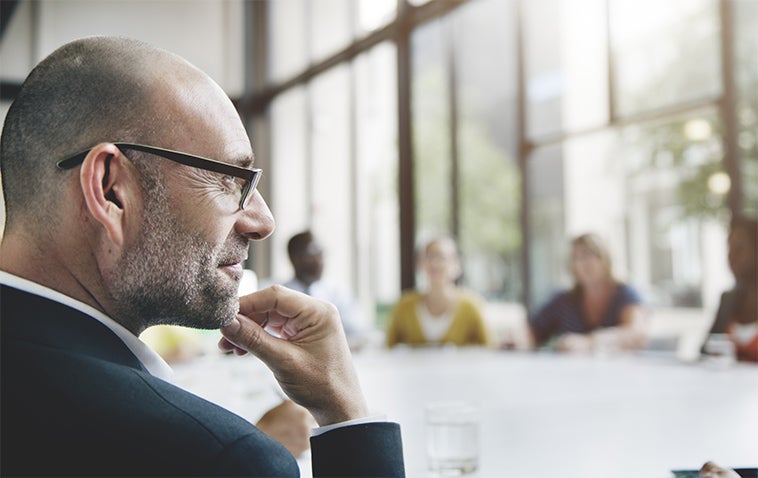 Determining Whether an Online MBA is Right For You
Many prospective business students wonder how an online MBA can help them. 
To help you decide what's best for you, we encourage you to ask the following questions:
What do you want to achieve as a professional? As an entrepreneur?
What kind of knowledge, connections and skills do you need to get your ideas off the ground?
How prepared do you feel to manage employees, finances, and the structures of a modern business?
CloudFlare's other founder Michelle Zatlyn had this to say about MBAs and entrepreneurship:
"The program taught me how to have a point of view and make a decision—something you need to do many times a day as a founder. It also taught me how to listen to a diverse group of viewpoints. This is something that I value every day" (source).
An effective MBA program teaches you what you need to be a complete leader and manager.
When executive qualities are married to vision and drive, entrepreneurship thrives.
Click here to read everything you need to know about how even non-business majors can earn an online MBA.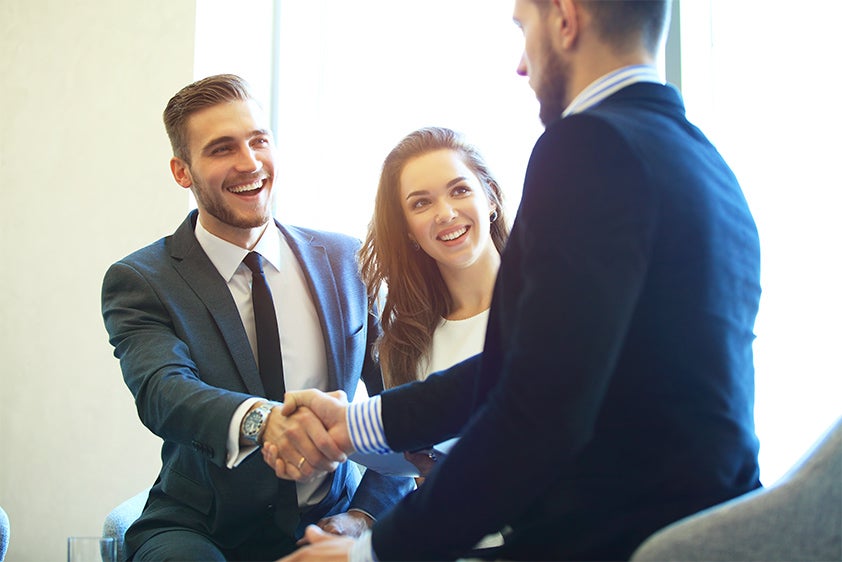 Walsh University's online MBA program is suited for innovative professionals.
With a flexible 100% online format, students can continue to work as they earn their MBA degree and graduate in as little as one year.
Take the next step in your career and emerge as a confident leader in business. Contact one of our helpful Admissions Counselors today.
We'd be happy to answer your questions about our online MBA program and discuss your unique needs.