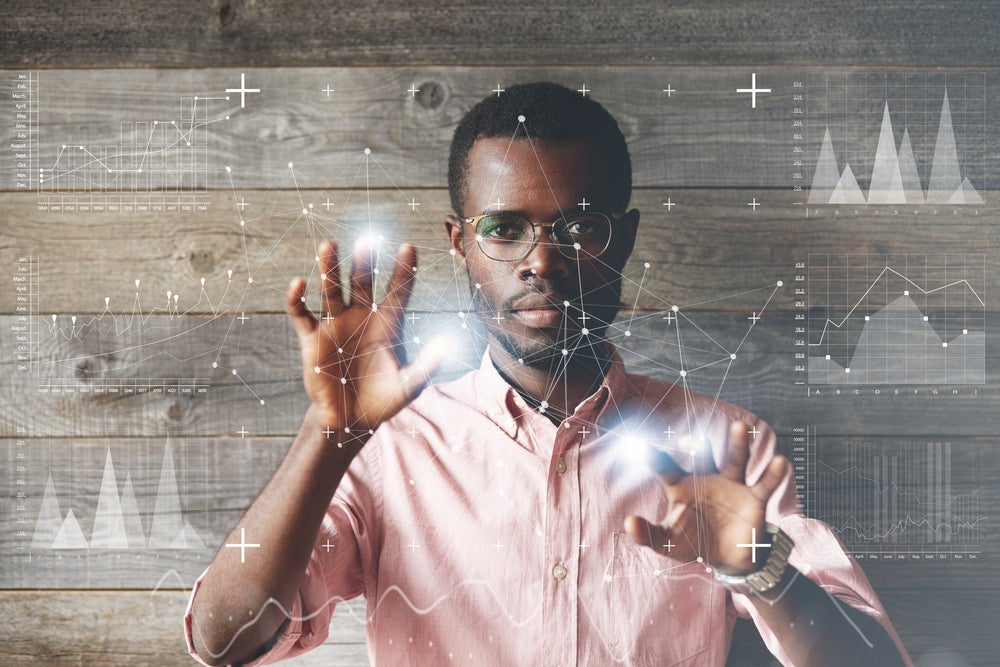 Why You Should Earn a Data Analytics MBA Degree
Most industries rely heavily on data. From smaller datasets covering quarterly earnings to large sets analyzing years' worth of medical studies, data informs and directs key stakeholders to make decisions that result in positive outcomes. Those interested in leadership roles should consider a data analytics MBA (Master of Business Administration) degree.
Today, data analytics specialists are in-demand throughout the marketplace thanks to an increased need for workers who know how to analyze, visualize, and interpret data. An online Data Analytics MBA will help you develop the skills required to analyze data while giving you the relevant, hands-on experience employers desire.
This article will tell you how an online Data Analytics MBA can help your career, including landing a leadership role and increasing your salary potential.
What Is an Online Data Analytics MBA Degree? 
While MBA programs tend to share a common core curriculum, students can choose from various degree specializations based on their interests and career goals. At Walsh University, one of those specializations is data analytics. Recognizing the importance of business analytics in the modern workplace, Walsh's 100 percent online MBA Data Analytics program prepares graduates for professional roles as industry-leading data analysts and data scientists.
Data scientists process data to gain actionable insights and create visualizations to help decision-makers understand what data indicates. This degree also opens doors for those who want to work in data leadership positions in the public, private, and nonprofit sectors. 
You can finish an online Data Analytics MBA through Walsh University in as little as one year. The program requires no GMAT or GRE and offers a targeted approach to ensure effective instruction in skills that matter most for producing meaningful data insights.
 A Data Analytics MBA opens doors for those who want to work in data leadership positions in nearly any industry.

Can You Increase Your Salary?
Post-baccalaureate degrees, including MBA degrees, are strongly desired for the type of leadership positions that provide higher salaries. The 2022 Corporate Recruiters Survey from the Graduate Management Admissions Council found that the median starting salary for MBA graduates is 22 to 40 percent higher than the median starting salary for bachelor's graduates.
According to the Bureau of Labor Statistics, the 2021 median pay was $82,360 for operations research analysts (including business data analysts) and $100,910 for data scientists. Graduates of online MBA Data Analytics programs may also work their way up to analytics leadership roles with higher salary ranges, such as: 
What Is the Job Outlook for Business Data Analytics? 
Data professionals of all kinds are highly sought after across industries. MBA data analytics salary ranges start well above the average salary for all American occupations of $45,760. According to the Bureau of Labor Statistics, job demand for operations research analysts is expected to grow 23 percent by 2031. The BLS expects over 24,200 jobs to be added to this industry between 2021 and 2031.  
Most related analyst fields are also expected to grow over the next ten years. For example, the BLS predicts market research analyst jobs will grow 19 percent by 2031, with over 150,300 jobs added between 2021–2031.
The expected percent increase in available jobs is even higher for data scientists. The BLS predicts 36% growth between 2021 and 2031, representing 40,500 new jobs. 
For operations research analysts, market research analysts, and data scientists alike, the projected job growth is far more significant than the average expected growth rate for all occupations of 5 percent.
How an MBA in Data Analytics Will Make You a Better Leader
Data analysis is a necessary and specialized skill set that benefits every industry. Businesses, start-ups, and government departments increasingly require workers who know how to manipulate and analyze data and interpret and present it, providing organizational leaders with meaningful insights that empower data-driven decision-making. 
An online Data Analytics MBA offers the type of coursework you will need to develop these special skills. Lists of in-demand skills and reports on the state of work make clear that the ability to process, interpret and leverage data is highly sought by employers. 

Can You Develop In-Demand Skills?
In a word, yes! Our program will teach you essential skills that set you up for success as a data-driven worker, leader, and decision-maker.
The curriculum includes topics such as:
Database management software
Business intelligence tools
Data collection
Statistical analysis
Quantitative research techniques
Hypothesis testing
Research reporting
Applied analytics
Additionally, you will develop critical soft skills that employers value in leadership positions, such as ethical management practices, problem solving, and conflict resolution. A combination of technical and soft skills is required for management roles in both data science and data analytics.
A Data Analytics MBA will prepare you to be a well-rounded leader.
What Other Types of Industries Could I Work In?
Professionals skilled in business and data analytics can work in any field where data analysis or an understanding of data is essential.
Journalism
IT Systems Analysis
Digital Marketing Management
Market Research Analysis
Financial Analysis
Any position in which data plays an integral role can empower leaders to make informed decisions. There is no limit to the value of understanding data, how to collect it, and what it means.
Can Entrepreneurs Benefit from Higher Education?
It is increasingly difficult for business leaders to survive without a keen understanding of data or without hiring someone who possesses that skill set. Entrepreneurs can benefit significantly from Walsh's program thanks to the significant impact of sound data analysis on businesses' early and ongoing success.
As a business owner, you will encounter critical issues only solvable with data analysis, so it is critical to learn how to: 
Analyze and interpret sales figures
Create and understand customer profiles
Predict and prepare for interruptions to your business
Improve customer retention
Develop and refine advertising campaigns
Most problems in business can be viewed through a data lens. As your business grows, you will collect more data, which can be analyzed for trends and insights that inform your decision-making, profitability, and organizational success.
What Does Walsh's Online Experience Look Like for Me? 
Walsh University's online Data Analytics MBA produces graduates who are equipped with the analytical abilities necessary to compete in the global marketplace. Whether you want to remain with your current employer, join another organization, or start your own company, our program's strong foundation in business-minded data analysis will prepare you to lead. 
Students learn in an interactive environment consisting of in-depth online lectures and group discussions. Walsh's 11-to-1 student-to-teacher ratio ensures that classes are small, which allows for a greater connection between faculty and students. Instructors also give students their email addresses and phone numbers, encouraging direct, personal communication.
Walsh's online program emphasizes real-world leadership skills. To that end, all students take a leadership practicum course and are assigned a mentor equipped to provide high level guidance in business management.
Students will find Walsh University's structure refreshing compared to the physical classroom. The program is well-suited for working adults, with video lectures viewable at any time and asynchronous communication that works with any schedule.
Walsh's online Data Analytics MBA is flexible and designed for working professionals.

What Data Analytics Courses Are Available?
The online Data Analytics MBA degree program at Walsh University provides requisite coursework in data leadership.
You will learn management and decision making for data by taking courses such as: 
Managerial Perspectives
Database Strategies
Analytics for Business Intelligence
Quality and Performance Management
Students also take a comprehensive range of business administration courses necessary for leadership roles. These include core classes in Financial Accounting and Management, Marketing, Strategic Management, and Sustainable Ethical Leadership. 
How Do I Get Started?
Are you ready to learn more about Walsh University's highly-rated MBA degree program? U.S. News and World Report lists Walsh's program as a Best Online MBA Program. The program can be completed in as little as 12 months and has no required entrance exams. Walsh's DeVille School of Business hires industry experts who emphasize hands-on learning through real-world scenarios and thoroughly developed coursework.
Getting your MBA from Walsh can help you take your career to the next level. Learn more about Walsh's online Data Analytics MBA program.