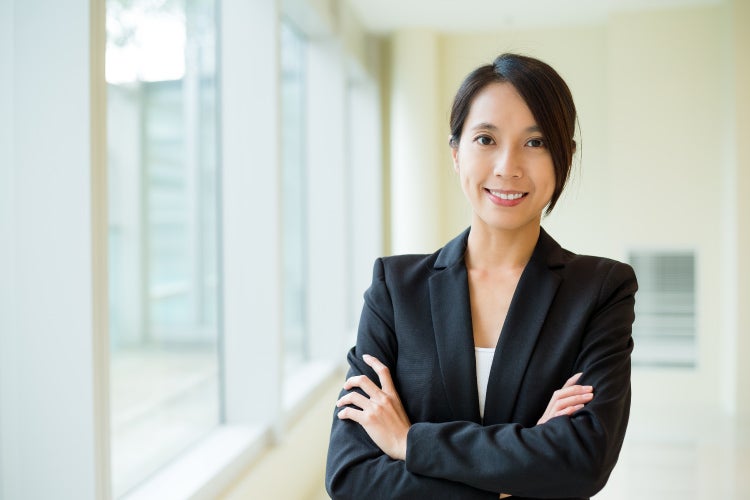 Top Resume Tips for MBA Grads
Many online MBA graduates from Walsh University have already accomplished a lot, but if you don't have the top resume tips for MBA grads in mind when drafting your job application materials some of those accomplishments might be overlooked. Taking the time to ensure your resume features your greatest accomplishments and most unique skill sets can make the difference between an interview and a dearth of callbacks.
This article assembles some of the top resume tips for those preparing to apply for MBA-oriented internships or jobs or for those who simply want to put their best professional foot forward.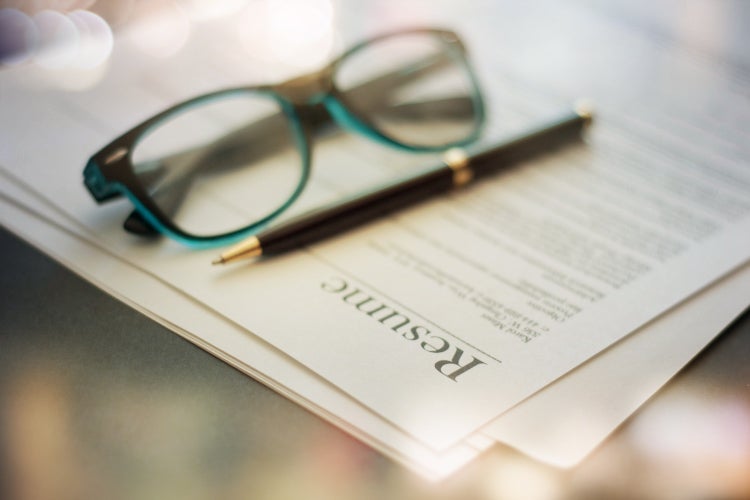 Resume Tips for Different Formats (and When to Use Them)
It used to be that a resume was a "one-size-fits-all" document that read like a laundry list of your achievements. The modern resume still contains many of the same data points, but one of the best resume tips is to be aware of the different types of resume formats and when they can best work to your advantage. Indeed.com notes three main types of resume formats used in the professional realm:
Chronological Resume
Considered by many to be the most traditional format, the chronological resume recounts your academic and professional history in reverse chronological order. This means that, following your contact information and job objective statement, your current professional role or most recently completed degree will appear at the top of each respective section of your resume document.
This format may be beneficial for MBA professionals who have a consistent and well-developed work history that shows their progressive advance in positions or titles over the years.
Functional Resume
The functional resume differs from the chronological resume in that it showcases your skill sets more than your past professional roles. This means that, after your contact information but before your professional experience, you insert a skills list that highlights some of your strongest talents. One resume tip is to group these by themes and expand upon them with brief examples taken from your on-the-job experience.
This format is really strong for those who want to showcase their skills while also compensating for any unconventional or brief employment history, or large gaps in employment. New MBA professionals just entering the job or internship market might be able to take advantage of this functional format to keep eyes on their potential.
Combination Resume
The combination resume offers the best of the chronological and functional resumes as it merges the two into one document. This means that you will have sections for both your work history and your significant skills that you can order and adjust however you wish.
This blended format is great for those MBA graduates who have the professional experience and specialized skill sets to showcase. It is a strong option if the position for which you are applying demands particularly developed skills that you can illustrate you possess through past scenarios.
For this article, we'll focus mainly on this combination resume format, as it is perhaps the most versatile option and offers MBA students and graduates the opportunity to share all of their best achievements. That being said, the resume tips included here can be applied to any resume format you choose to develop.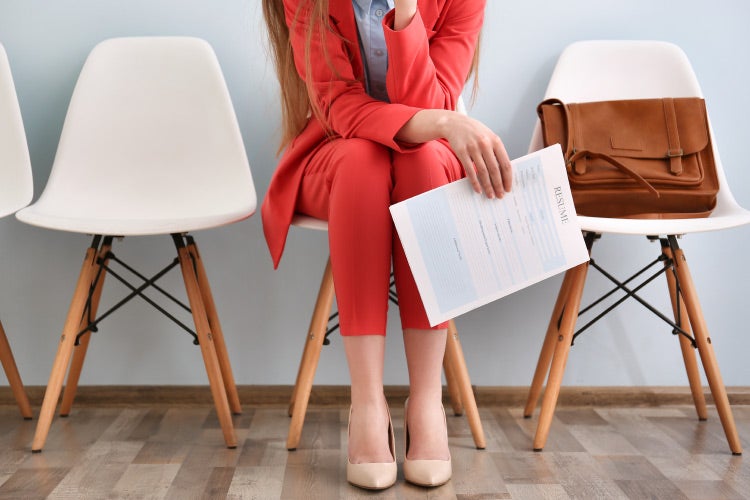 Resume Tips: Sections to Include
Before breaking down the resume tips specific to your emerging document, let's review the general structure that your resume might take:
Contact Information
At the very top of your resume document or in the header, include your full name and contact information. You can include your full address if you wish, however, one resume tip to note is that you can save some valuable space by simply incorporating your best email and phone number for contact.
Skills
Next, summarize your talents and abilities as they relate to your desired professional role. One resume tip in this regard is that you can divide these skills into general categories and then list beneath examples from your professional or academic career that demonstrate that skill.
Experience
Following your Skills section, you should include a listing of your current and past professional roles in reverse chronological order. Each listing should include your professional title, the company at which you worked (along with city and state), and the period of your employment. If you have adequate space, one resume tip is to also add a brief one- or two-sentence summary of what you accomplished in that role. If this past work history shows big gaps in employment or a series of full-time jobs from which you quit suddenly, you can use this additional summary space to offer a brief explanation for these events.
Education
Your Education section should appear similar to your Experience section in that it should list your academic degree in reverse-chronological order back to high school. Each of these listings should include the degree earned, the institution from which it was earned, and the city and state in which that institution is located. If it makes sense for your resume, one resume tip is that you can include summaries of academic accomplishments—like scholarships or awards—under each listing.
Optional Sections
If space allows, or if you have made major contributions in other facets of your personal or professional life, a final resume tip for this outline is to add concluding sections where you can enumerate these accomplishments. This could be a section devoted to your past experience volunteering in your community, or it could include a list of your research publications and projects.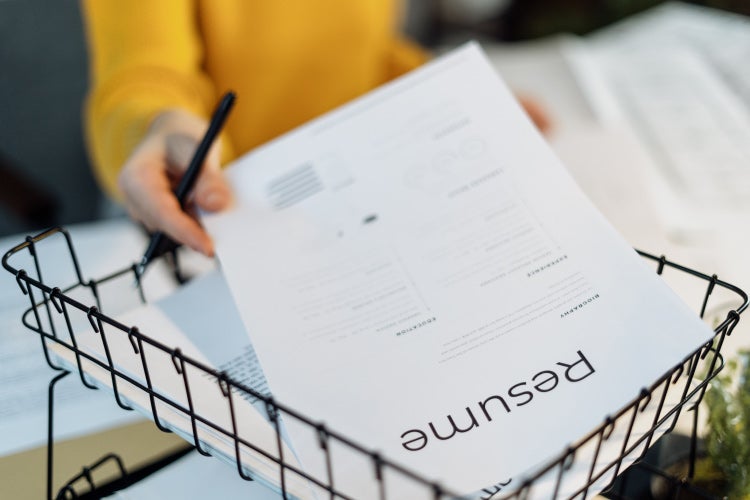 Resume Tips: The Dos and Don'ts of Resumes
When drafting your resume, you might be inclined to include everything about your past in the hope that one of those elements will catch the eye of a recruiter or application review team. According to Linkedin.com, though, the average recruiter spends a mere six seconds looking at your resume. Accordingly, one of the best resume tips is to make sure that your document is refined to the point that it edits out the unnecessary and distills your skills and experience down to the most important elements. Let's look at some of the key "dos and don'ts" when it comes to your MBA resume:
Begin With the Best
One of the top resume tips is to make each second of a recruiter's attention count by putting the most significant achievements or roles at the very top of your resume. If a recruiter is impressed here, he or she is more likely to review your remaining qualifications.
Stay Succinct
It might be a struggle, particularly for those MBA candidates with significant years of professional experience, but it is best to keep your resume to a brief two pages. Think of your resume like the highlight reel of only the best parts of your accomplishments so far and trim away the extra components that, while meaningful, might be read as redundant or less influential.
If you really cannot keep your amazing feats to two pages, you can consider developing an online supplement to your resume document: spaces like Linkedin.com or Academia.edu allow you to upload as many materials as you wish to your own webpage, but their URLs will only take up one line on your resume.
Note Your Numbers
Want to impress a recruiter with less verbiage? Include data points or statistics that show your accomplishments without telling them. Percentage business increase, for example, from an initiative you proposed can share a lot with a recruiter while not requiring a lot of page space.
Enhance Enthusiasm
When sharing your accomplishments, make sure that your individual energy resonates through your writing. Change up the words you use to describe your accomplishments. You can incorporate field-specific terms or jargon, but use these words sparingly so that anyone reviewing your resume will find it readable and informative.
Count on Keywords
In addition to varying your word choice and balancing the use of jargon, you can incorporate keywords into your resume. These words can be derived from those that appear most frequently within the posted job description, and they can help your application stay visible if you are applying via an applicant tracking system (ATS). To make sure you are hitting these keywords in your resume, you can run your document text through a platform like TagCrowd.com or WordClouds.com, both of which reveal which words appear most frequently.
Accentuate Academics
Your academic history should complement your professional experience by highlighting the best of your accomplishments in that sphere. While organizing your academic achievements in reverse-chronological order is a strong resume tip, feel free to leave off your graduation dates and GPAs. Instead, include a listing of relevant courses you took or academic accolades you achieved, such as making the Dean's List or garnering a valuable internship. Again, dates and GPAs are so similar across resumes that a recruiter might gloss over them. Emphasizing individual landmarks, though, can help your resume profile stand out effectively.
Note the Non-Traditional
Sometimes MBA candidates are reluctant to include smaller, non-traditional roles on their resume, such as their efforts as a freelance business journal editor or as a temporary contract worker within their field. These achievements, however, can be very valuable to include, particularly when you are a new MBA graduate who might not have years of professional accolades to showcase. These positions, no matter how non-traditional, can showcase your drive to succeed and can show your additional skills in facets such as writing or social media, which might be a boon for the position you hope to attain.
Design Delicately
While the experts at The Muse suggest that an artfully placed logo or icon can set your resume apart from the pack, one of the best resume tips is to keep the overall design of your resume as straightforward as possible. Use a legible font and a document layout that won't become skewed when opened in different applications or when submitted through an ATS. Another key resume tip is to confirm that your contact information is updated, accurate (you never want a recruiter reaching out to an old cell phone number or past email address), and easy to locate within your document.
Efficient Editing
One of the most important resume tips to keep in mind is that your document is always evolving. This means that you should regularly update it with new additions to your academic and professional achievements and continue to cull and refine your content with an eagle eye. Always proofread your materials—as spelling mistakes or poor word choices can result in immediate rejection—and be careful to eliminate any extraneous or incorrect elements. By taking the time to consistently refresh your resume, you can be confident that you are presenting not only the best of your professional abilities but your desire for the position for which you are applying.
Keep a Master File
While each resume you craft might result in your deletion of certain accomplishments or roles, don't let those landmarks disappear from your credentials completely. A top resume tip is to keep a master file on your computer that compiles all of those past roles, educational achievements, or volunteer hours as you might want to include them in the future (but might forget about them as time passes).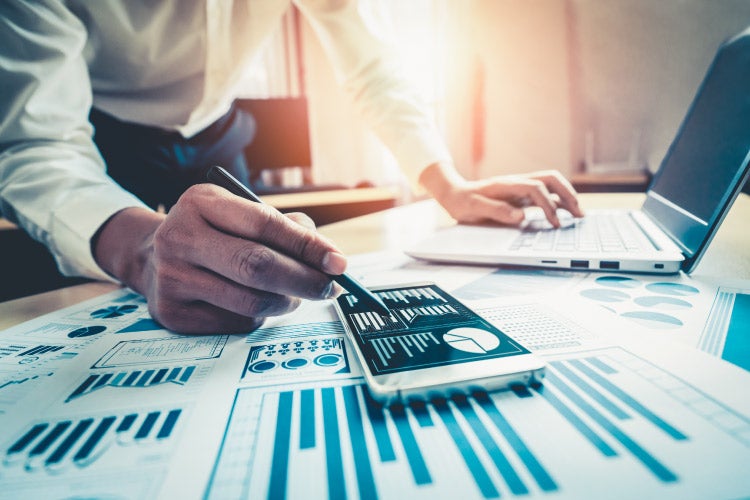 Resume Tips: Top MBA Traits to Emphasize
As you work to curate your resume's content to showcase the best of your professional and academic achievements, you'll want to ensure that it underscores the top traits of an MBA professional. For example, one of the most popular characteristics among MBA job applicants today according to Investopedia.com is demonstrated expertise in online technologies. These can include the ability to work with big data and the processing of such massive data sets using specialized software. Similarly valuable for many recruiters seeking candidates for marketing or public relations-oriented roles is the ability of an MBA graduate to tackle social media applications, building the narrative of a brand or developing a social media following.
While such skills might be industry-specific, there are "soft skills" beyond any technical talents that MBA professionals should illustrate within their resume. These include:
Leadership
Since many individuals who attain their MBA are destined for management or executive-level positions, recruiters reviewing an MBA professional's resume will want to see some demonstration of leadership ability. This might be in your experience leading groups of employees, or it might be showcased in your ability to problem-solve, manage and prioritize to see a project through to completion.
Collaboration
The ability to collaborate and work as a team is a valuable trait to showcase as it can demonstrate your ability to both work with diverse colleagues and contribute in a variety of capacities.
Analytical and Emotional Intelligence
Recruiters want to see an MBA professional's ability to tackle complex analytical problems. At the same time, they want to see how that candidate can express emotions and read those of others in a professional setting. Such emotional intelligence skills are particularly valuable when it comes to retaining new employees and coaching new teams.
Integrity
One of the top MBA resume tips is to showcase your integrity in both professional and academic contexts, although it might be one of the most difficult to encapsulate in such a brief document. One way you can illustrate your integrity is by giving a nod to your volunteering or community-building efforts outside of the workplace.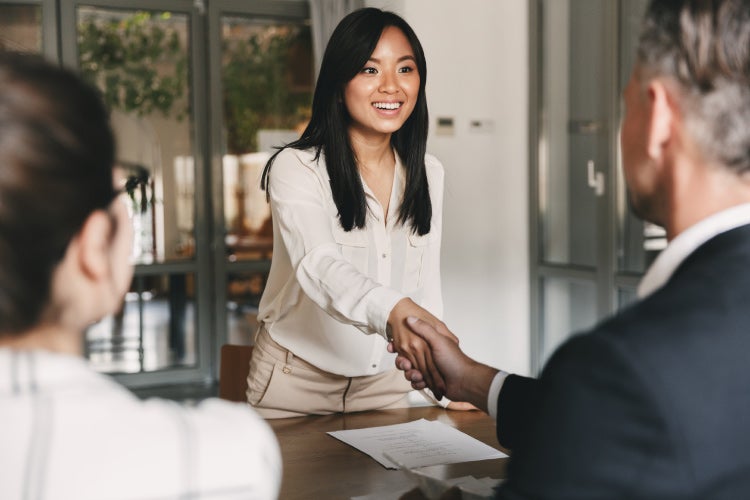 Resume Tips: From Resume to Interview
When your newly-refined resume that uses these resume tips lands you an offer to interview, a final step to consider is how you can translate your resume's synthesis of your career into an effective in-person pitch. As Forbes has noted, very often recruiters will pose the open-ended question "walk me through your resume," so, short of reading it back to them (which is not what they are asking of you), you should be able to quickly and clearly summarize your already-streamlined document.
In this interview context, you can assume that your interviewer has reviewed your resume and wants you to share a bit of a personal narrative: where you completed your MBA, what motivated you to pursue that degree, and how it aligns with your past and future professional goals. This is all captured, to some extent, in your resume, however, if you prepare a brief monologue you can relay to your interviewer your professional focus while reinforcing the credentials noted in your resume.
Build a Bright Professional Future With These MBA Resume Tips
While the market for MBA-candidate positions is full of incredibly talented and qualified individuals, following these resume tips can guide you to develop and refine your resume so that your application stands out from the rest.
Of course, just having your MBA credentials from Walsh University on your resume can help set you apart from the competition, as the completion of an MBA program showcases not only your commitment to your professional development but also your cultivation of the core tenets of the business world. As a result, holding an MBA can be the key to accessing upper level managerial or executive positions that those without such a credential might never be able to attain.
The achievement of your MBA can mean higher salaries, particularly when your MBA is paired with several years of experience. For example, Payscale.com noted that the average MBA annual salary was more than $87,000, which far surpasses the median annual earnings of $49,750 extrapolated from the first quarter 2020 data reported by the United States Bureau of Labor Statistics (USBLS). What is more, that MBA salary can increase substantially after several years of work within the field. For example, those who ascend the ranks into the executive level and achieve positions such as Chief Financial Officer (CFO) can rake in annual wages averaging $134,000 according to Payscale.com.
Tapping into such perks can be yours provided you enhance your professional career with an MBA and cultivate a resume that highlights the best of your accomplishments and abilities.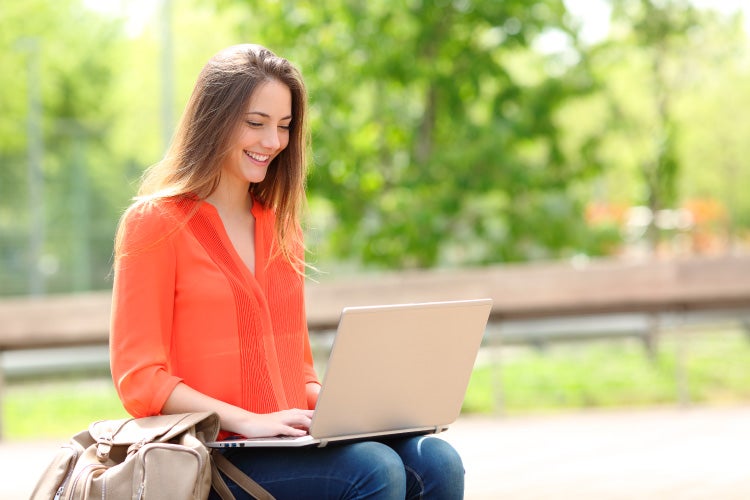 One Final Resume Tip: Add Walsh University to Your Credentials
Just like there are myriad applicants for the top MBA jobs, there are many MBA programs from which students can choose. Walsh University, however, sets itself apart by offering one of the strongest online MBA programs available. Let's take a look at Walsh University's "resume" to see how well it checks all of the boxes:
Four concentrations for MBA study, including specializations in the fields of Management, Healthcare Management, Marketing, and Data Analytics
The ability to complete coursework 100% online at a pace tailored to full-time professionals
Incredible faculty who are experts in their field and committed to student success
Small classes with cohorts coming from diverse professional backgrounds and experiences
No GMAT or GRE required for admission
Walsh University's accolades abound as well. In addition to its designation as a Best MBA Degree program by Online Masters in 2019, it earned a ranking within the Top 50 Midwest Regional Universities by U.S. News and World Report for 2020.
While such praise is appreciated, Walsh University is driven by the success of its students. From the online MBA classroom to cultivating the perfect resume with these resume tips, Walsh University wants all of its students to have access to the resources that will allow them to thrive academically and professionally in a bright future career with their MBA degree in hand.
Read more of Walsh University online's top MBA blogs below:
1. Business Books: the Leaders' Top 18
2. What Questions to Ask MBA Admissions Officers
3. Why You Should Earn a Data Analytics MBA Degree
4. Walsh MBA Online Program Faculty Q&A: Getting Down to Business
5. Online MBA Programs: How to Be a Successful Online MBA Student