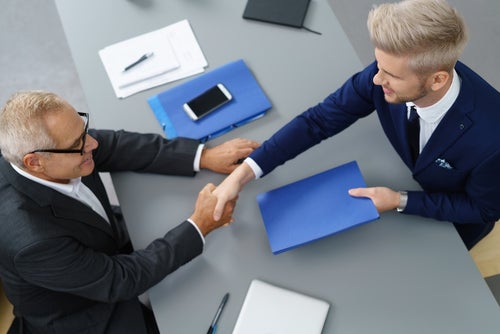 Top 5 Resume Tips for Recent MBA Grads
Walsh University's online Master of Business Administration (MBA) degree program has been carefully crafted to cultivate the leaders of tomorrow's business world. In addition to the accolades that the program has garnered for affordability and value and its good standing as a member of the Association to Advance Collegiate Schools of Business (AACSB) Business Education Alliance, Walsh University's online MBA is recognized for its commitment to student preparation.
This process of student development is complemented by the efforts to ensure that graduates are prepared to put their best professional foot forward after graduation. One of the ways is to create an elegantly crafted resume that highlights both past accomplishments and future goals in a concise yet compelling way. This article highlights the top tips for crafting such a resume so that graduates can stay on course to achieve their professional goals.
Stress Potential
One of the best elements to incorporate into your resume following the completion of your online MBA degree program is a clear demonstration of your future potential as a business leader. Be sure to clearly state your professional goals so that potential employers can share in your vision for your career. You can also emphasize your personal brand, or the characteristics that set you apart from your competition, and showcase how you can add value to a future company. By stressing these elements, you increase your desirability as a candidate and can make potential employers even more likely to consider you.
Demonstrate Leadership
It is also important to underpin where you hope to take your career based on what you've already accomplished. Make sure that your resume offers a complete picture of your professional experiences thus far and place particular importance on those instances that demonstrate your leadership abilities. Whether this takes the form of your management of an entire team or simply your oversight of a smaller committee, make sure that these examples of your successful leadership really shine in your resume.
Explain Specific Examples
Following the completion of your online MBA degree, your resume should offer a comprehensive profile of you as a candidate, so be as specific as possible in the examples you provide. One effective approach in this regard is the STAR Method, a strategy that is effective in both interviewing and resume writing alike. STAR stands for "Situation, Task, Action, Result," and it suggests that you highlight each of these components of a situation to illustrate the effectiveness of the strategy or idea you put in place.
As a hypothetical example, imagine you are aiming for an executive-level position within the field of marketing. You might mention a situation such as leading a rebranding and marketing campaign. You could outline the details of the project and explain briefly how you delegated tasks and managed progress, concluding with a summary statement as to the positive outcomes you achieved. It is particularly effective if you can quantify these achievements, such as in the form of a percentage boost in sales or percentage increase in new business to the firm because of your efforts.
Showcase Your Skill Sets
It can also be valuable to describe your skill sets, specifically your soft skills that might contribute to your professional performance. These skills might be harder to quantify, but showcasing them to a potential employer can nevertheless reinforce your abilities to be a collaborator or team player alongside your leadership potential. For example, if you are aiming for an upper managerial position within the healthcare management realm, you might wish to share instances in which you worked with a team to identify problems plaguing a clinic or practice and then united the group behind a shared vision of how to tackle those problems effectively.
Be Brief
Finally, but perhaps most importantly, it is essential that you summarize all of these amazing accomplishments and abilities into a brief document. TheLadders reports that the average employer reviews a candidate's resume for only a few seconds, so it is crucial that you cover all of these key points in a succinct yet substantive manner. You might want to start by including as much of each experience as you can and then editing your document down to the essentials. You might think a bulleted list is a good way to keep things concise, but it can also run the risk of seeming too general, so it's best to think of your resume more as a tightly woven narrative rather than a list of accomplishments.
Taking the time to hone your resume following the completion of your online MBA degree can be a valuable step in your preparation for the next phase of your career, and it can mean the difference between landing a mid-level position versus skyrocketing to upper management. Pair these resume tips with the academic experience provided by Walsh University's online MBA degree program and you will be well on your way to the top of the corporate ladder.
Check out our recent blog posts on Do You Need an MBA To Be Successful in Finance and Shifting Demographics Are Making Healthcare MBAs Among Best-Paid Graduate Degrees
Sources:
How to Use the STAR Interview Response Technique
Keeping an Eye on Recruiter Behavior
10 Ingredients of a Strong MBA Resume
What employers want from MBA graduates – and what they don't