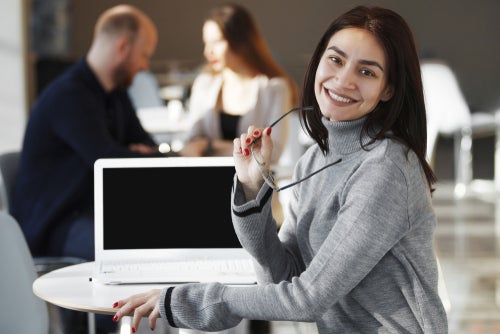 Do You Need an MBA to Be Successful in Finance?
With no shortage of business degrees available to aspiring finance students, it's worth asking which educational route will provide the best value as you pursue your career in the industry. At the undergraduate level, there are numerous bachelor's programs in finance, accounting, and management that may prove helpful for acquiring foundational skills, while diploma and certificate programs can hone specializations. By and large, however, those seeking careers in finance are best served by pursuing a graduate education in the field. Holding an MBA in finance, like that offered by Walsh University, communicates to employers that you have an advanced understanding of your field.
It also indicates that you have an understanding of business leadership and the human context of financial decision-making. Any student with a serious interest in reaching a senior management position in finance should be looking at earning an MBA. Today's finance leaders are expected to be dynamic, adaptable thinkers capable of working in agile teams. That's precisely what an MBA in finance prepares you for. Today we'll examine some of the things you can expect to learn in an MBA program, and how these lessons will contribute to your future career.
Core Teachings
Every school will run its MBA program a little bit differently, based on their own traditions and understanding of how to help students. What should be consistent, however, is that you develop a basic grounding in all of the areas that go into managing a modern business before focusing on your specialty. At Walsh, for example, our six core classes in the program are as follows:
Sustainable Ethical Leadership
Organizational Behavior and Communication
Financial Accounting and Management
Marketing
Information Systems
Applied Organizational Research & Analysis
Again, the names and nature of these courses will vary between institutions, but this list should give you an idea of the breadth of competencies employers now expect in new hires. Whether you're an entrepreneur or simply a manager who needs to communicate effectively with other departments, a well-rounded understanding of the business environment is key.
Financial Focus
You should expect to have all of the knowledge required to effectively manage an organization's financial resources by the time you complete your MBA.
You'll acquire skills such as:
Financial analysis and budgeting techniques. Thanks to performance measurements and projections you will learn to develop, you will be able to create a financial road map that balances sustainability with future development.
Understanding capital sources, a firm's optimal capital structure and effective resource allocation and investment strategies.
Careers in Finance
Top executive positions in finance are among the most handsomely remunerated jobs out there, with chief financial officers typically ranking second only to the CEO in the organizational hierarchy. Here are a few of the jobs in finance an MBA can open up:
Chief Financial Officer (CFO)
Senior Financial Analyst
VP/AVP Wealth & Asset Management
Credit Manager
Investment Banker
Manager of Financial Reporting
Consultant
These careers regularly earn high five-figure to six-figure salaries. According to a recent salary guide for the field,[i] a CFO can earn between $109,750 and $484,500. Other senior executive positions (VP and up) earn similar figures, while middle managers tend to average north of $70,000 per year.
These positions are earned through a combination of talent, hard work, and shrewd networking, but the pathway starts with earning an MBA from an accredited, respected institution. For more information on our 100% online program, reach out to us today.
For more, check out our online MBA webinar and our recent blog on What Questions to Ask MBA Admissions Officers.