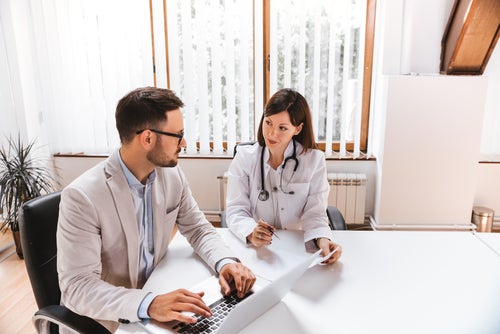 Shifting Demographics Are Making the Healthcare MBA Among Best-Paid Graduate Degrees
If you've read any articles on the healthcare industry lately, you'll already know that huge changes are occurring in the way Americans spend their golden years. The biggest generation in U.S. history is reaching retirement age, and the Baby Boomers are living far longer than their parents' generation did. Born roughly between 1946 and 1964, the Boomers have been steering the path of American culture for decades, and in their final act, they are creating a "boom" in the healthcare sector without precedent in recent history. In a job market where high achievement is increasingly reliant on having a specialized skill set, the right degree can make all the difference. Walsh University's online MBA in Healthcare Management puts students on the path to working in a career with an average median salary of $98,350 per year.[i]
A Numbers Game
Numbers never tell the whole story, but in this case, they certainly say a lot. There are approximately 75 million Baby Boomers in America today, accounting for more than a fifth of all citizens. They are the wealthiest segment of society, but that wealth is unevenly distributed and only 50% of them are prepared to pay the out-of-pocket expenses they will incur for the healthcare they'll require as they age.[ii] They're also retiring in droves, at a rate of roughly 10,000 per day, or 3 million per year.
The healthcare system is profoundly unprepared for the challenge ahead. Per a statement by the AARP, "the U.S. stands out for the high cost of health care and its failure to generate better health outcomes."[iii]
The Healthcare Opportunity
The United States faces a potential crisis, and only innovation can lead to a solution. The healthcare system is constantly adapting to handle these shifting demographics and to incorporate forward-thinking strategies and technologies into day-to-day provision of care. The capacity to accept and implement these innovations is desirable in both clinical staff and in administration.
Medical and health services management is one of the fastest-growing occupations in the United States. It's no coincidence that just as 20% of Americans will be senior citizens within the next 15 years, so too will there be 20% more people employed in healthcare management in 2026 than there were in 2016.[iv] Ohio, for example, boasts the fourth-highest number of workers employed in this field in America. With a national unemployment rate of just 3.3%, those in the field tend to find and keep jobs at a much higher rate than the average.
Healthcare MBA Salaries Versus Other Concentrations
As a result of increasing competition among medical institutions for top candidates, the salaries for graduates holding an MBA with a healthcare concentration have become among the highest in the country. In Ohio, these jobs have a median annual wage of between $96,000 and $107,000, slightly above the national average for medical and health services managers.[v]
This wage compares favorably with other MBA concentrations. According to a roundup by Indeed.com, jobs requiring an MBA show median averages between $61,000 and $123,000 annually. An MBA with a healthcare concentration therefore is already on the higher end of this range, with a huge likelihood of further growth ahead.
[i] Occupational Outlook Handbook: Medical and Health Services Managers
[ii] Health-care dilemma: 10,000 boomers retiring each day
[iii] Ibid.
[iv] Medical and Health Services Manager
[v] Occupational Employment and Wages, May 2017 11-9111 Medical and Health Services Managers