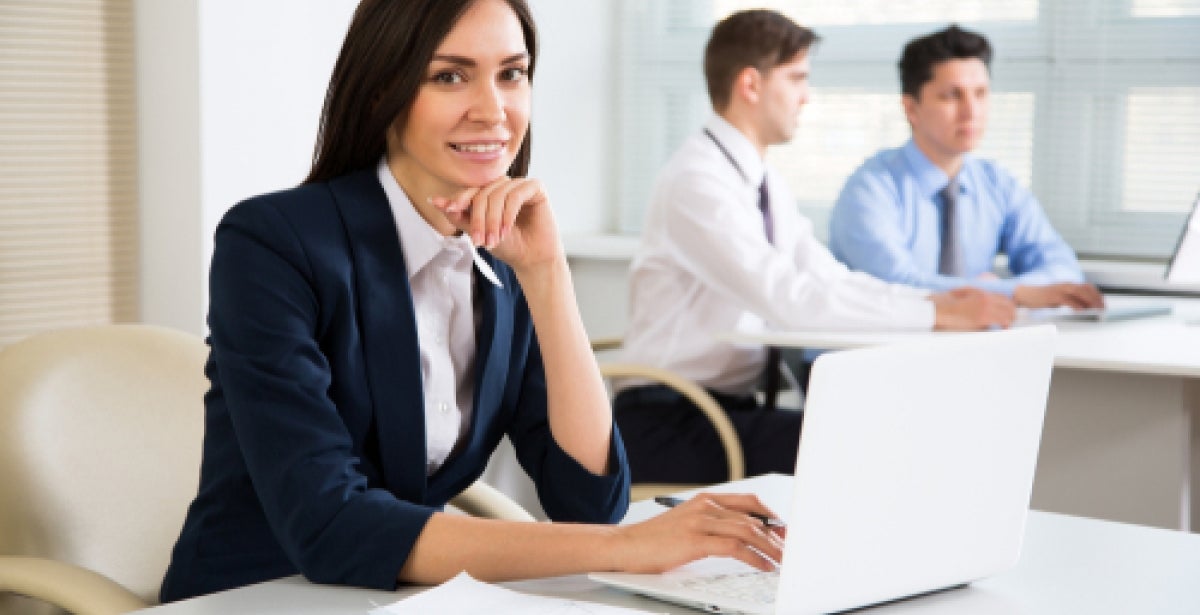 How Will a Business Degree Help My Career?
It's not a stretch to say that a bachelor's degree has become the new minimum standard for getting jobs in many industries. So, is a business degree worth it? Now more than ever, prospective students benefit from self-knowledge in answering the questions: What are my ambitions? What steps can I take now that will set me on my path to fulfilling them? An undergraduate business degree such as Walsh University's online Bachelor of Business Administration provides students with a comprehensive foundation in finance, accounting, marketing, ethics and information analysis.
Entry-level jobs requiring a business degree will open up to graduates, and after a few years of professional experience students will be well-positioned to make their way up the ladder or return to school to pursue an MBA. Let's take a look at what BBA students learn and review some of the jobs available today.
Three Streams
A BBA is intended to introduce the concepts that are essential in the working world. Everything students learn in the program has a practical focus, and the lessons will be immediately applicable to any career in business (especially at the management level). Having a firm knowledge of how companies are structured, supply and demand theory, the functioning of marketplaces and how successful deals are struck is key to thriving in the workplace.
A career path is also defined by specialization, however. Walsh's online BBA offers three concentrations students can choose from based on their interests:
Accounting: the accounting specialization combines the general business knowledge gleaned from the core curriculum with eight accounting-focused courses. Students learn the ins and outs of the tasks corporate accountants handle every day: federal taxes, managerial accounting, auditing, professional standards and the laws surrounding governmental, non-profit and international business.

Marketing: Unlike a standard marketing degree, BBA programs prepare graduates to take on a management role thanks to their mixture of business and marketing classes. Students learn about branding, consumer behavior, market research, social media, marketing strategy and more.

Management: Finally, the management stream is intended for those with a keen interest in running their own teams, contributing to overall corporate strategy and understanding the global perspective. Students are enriched with insights from human resources, organizational development theory, business psychology and project management.
Business Degree Jobs
Each concentration lends itself to the pursuit of different jobs. Below is a selection of relevant business degree jobs, sorted by stream. All median pay figures reflect the medium salary nationwide and are sourced from the United States Bureau of Labor Statistics.
Accounting
Accountants & Auditors
2017 Median Pay: $69,350
Tax Examiners, Collectors & Revenue Agents
2017 Median Pay: $53,130
Financial Analysts
2017 Median Pay: $84,300
Cost Estimators
2017 Median Pay: $63,110
Marketing
Market Research Analysts
2017 Median Pay: $63,230
Public Relations Specialists
2017 Median Pay: $59,300
Sales Managers
2017 Median Pay: $121,060
Advertising Sales Agents
2017 Median Pay: $49,680
Management
Administrative Services Managers
2017 Median Pay: $94,020
Management Analysts
2017 Median Pay: $82,450
Human Resources Managers
2017 Median Pay: $110,120
Purchasing Managers
2017 Median Pay: $66,610
Some of these positions will require several years of professional work to achieve promotion, particularly into management roles, but each typically only requires a bachelor's degree as an entry-level credential. Some students will find paths to the top of their companies based on their work, while others eventually add further credentials (such as a CPA in accounting or an MBA) to help them access more senior opportunities.
We believe the answer to the question "Is a business degree worth it?" is a strong yes. If you're curious to learn more about why we're so confident on this point, please reach out to speak with one of our advisors.
Check out our earlier blog posts on Why Get a BBA in Marketing and What's Next After Your BBA.