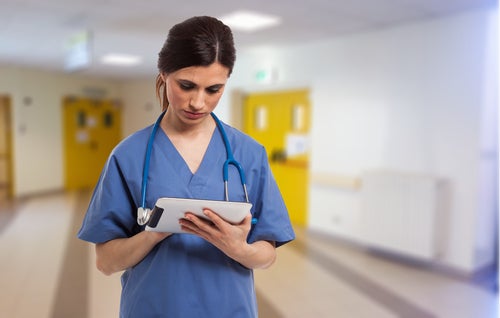 Which Type of Nurse Is Most Prone to Burnout?
It's well known that nurses are highly prone to burnout. In early burnout, nurses feel increasing emotional stress and disillusionment related to their job. Later, as burnout progresses, nurses may find that they have difficulty adapting to their work environment. They may begin to have increasingly negative feelings about the workplace.
Nursing is a stressful field, and most nurses experience a degree of burnout at some point in their career, which over time can worsen and lead to post-traumatic stress disorder, substance abuse, depression, and thoughts of suicide. Several factors are known to increase burnout: long work hours (many nurses work 12-hour shifts), poor management, staff conflicts, greater workloads, and higher patient ratios.
Some nursing specialties are also more prone to burnout than others due to different work environments and patient populations. Those experiencing burnout in their specialty may consider switching to a lower-stress specialty or pursuing a Master of Science in Nursing – nurse practitioners experience lower rates of burnout than registered nurses. Critical care nurses tend to suffer the highest rates of burnout. Critical care specialties include the emergency department (ED) and intensive care unit (ICU).
ED Nurses Experience High Stressors at Work
Emergency department nurses tend to experience the highest rates of burnout. A study published in the Psychology, Health, and Medicine Journal noted that ED nurses feel that they have the least control in their job among nurses in different specialties, which may also influence their high burnout rates. In addition to lack of control, levels of hostility and stressor frequency were also noted to be contributing factors to burnout. ED nurses regularly deal with medically unstable patients, combative patients, and can never be certain what's going to take place next, especially in trauma centers. ED nurses can expect a code blue, rapid response, or combative patient at any moment.
ICU Nurses Show Symptoms of Burnout
Nurses who work in the intensive care unit are also highly prone to burnout. Study results published in the American Journal of Critical Care found that between 25% and 33% of nurses who work in a critical care area show severe symptoms of burnout. As many as 86% of ICU nurses showed at least one symptom of burnout, such as anxiety, exhaustion, low motivation, cynicism, poor career satisfaction, and frustration. The high rates of burnout in critical care areas are attributed to high morbidity and mortality, frequent encounters with ethical dilemmas, and traumatic situations. One study shows that nurses who frequently deal with death have higher stress levels, which contribute to burnout.
Critical Care Nurses Experience High Levels of Stress
While nurses in all specialties are prone to stress and burnout, critical care nurses experience the highest levels. Nurses who work in the ED and ICU have higher acuity patients with increased morbidity and mortality. Many critical care nurses have observed that an excellent sense of humor is a vital survival tool in their specialty. Those in the nursing profession must have good coping skills and take time for self-reflection to identify and resolve burnout quickly. Sometimes resolving burnout is a matter of taking a vacation or taking more time for oneself. In other cases, nurses may need to change jobs or specialties.
For futher reading, check out Where Can Family Nurse Practitioners Work? and How Nurse Educators Inspire, Innovate and Influence
Read more of Walsh University's top nursing blogs below: