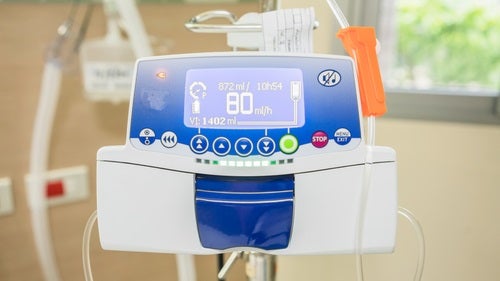 How Nursing Has Changed with Technology
Technology has been instrumental in changing how healthcare works. Healthcare is continually evolving. Nurses are challenged to learn the skills required to use emerging technologies and integrate them into their professional practice. The technological learning curve for nurses can be steep, but the good news is that tech advancements provide better tools for improved patient outcomes. MSN programs such as the one offered by Walsh University Online can help nurses adjust to the changing healthcare environment.
Nurses need to develop new skill sets to take advantage of technological advancements in communication. They will need to acquire expertise in obtaining information and relaying that information/data properly. The constant influx of new technology can make the ever-changing healthcare environment overwhelming. A masters-prepared nurse has the advantage of advanced education with expanded coursework in critical thinking, computer skills, and communication skills. With an online MSN, nurses can obtain their MSN while maintaining their work-life balance.
Why consider a MSN program?
Nurses need to enhance and develop technical skills to keep up with emerging technology in the following areas:
Genetics and Genomics
3-D Printing
Biometrics
Robotics
Computerized Physician/Provider Order
Entry (CPOE) and Clinical Decision Support
Electronic Health Records
An online nursing master's program developed with working nurses in mind, Walsh University's MSN program offers the majority of coursework online. Gain a holistic view of nursing while learning about the new technological trends and the best ways to incorporate them into your nursing practice.
Five Ways Technology Has Impacted Nursing Practice
Below, we look at five ways technology has impacted nursing practice:
Technology has allowed the streamlining of information management. Data can be shared with appropriate providers smoothly and efficiently. Bar graphs and scatterplots are used to present patterns and data.
Medications and IVs have advanced significantly since the days of nurses making rounds to check intravenous records. The introduction of smart pumps has simplified the administration of medications and intravenous fluids. It is easier for nurses to set the correct rate, and alarms for kinked tubing or low fluid levels are commonplace. Technology helps prevent medication errors with safety checks, and some facilities employ nurse "robots" for medication delivery.
Technology has helped nurses with the task of patient education. Nurses are responsible for educating patients and can do so quickly with the click of a remote and a connection to the hospital-wide education network. Technology allows for distance learning. Teleconferencing enables nurses to attend essential nursing conventions and classes.
Communication has always been a cornerstone of healthcare, and lapses in communication can be catastrophic. Information must get to the correct people promptly, and it must be accurate. In the past, nurses had to page the doctor. Now, wireless communication is the norm and makes connecting with others more efficient. Lab results can be accessed online. Many healthcare facilities are moving toward paperless charting.
Telehealth is a fantastic advancement. Patients can access nurse concierges and get essential concerns addressed from the comfort of home. Home health nurses use telehealth to help patients log critical data for immediate review by nursing staff.
Some of the technology challenges for nurses include balancing human interaction with technology to provide an excellent overall patient experience. Nurses will need to be aware of balancing cost and benefits to ensure equitable care. The continual need for updated training is another challenge. Another primary concern is assuring that the use of technology is ethical. Still, the benefits and rewards of technology are exciting and essential for the advancement of healthcare. Walsh University's MSN curriculum addresses technology and the different patient audiences you'll be working with through different courses. Learn from fellow nurses and healthcare professionals. Become a nursing leader technologically and professionally as you earn a credential that sets you apart from your peers. Learn more about pursuing an online MSN.
Becoming a Nursing Practitioner
View our complete guide on how to become a family nurse practitioner.
Read more of Walsh University's top nursing blogs below: