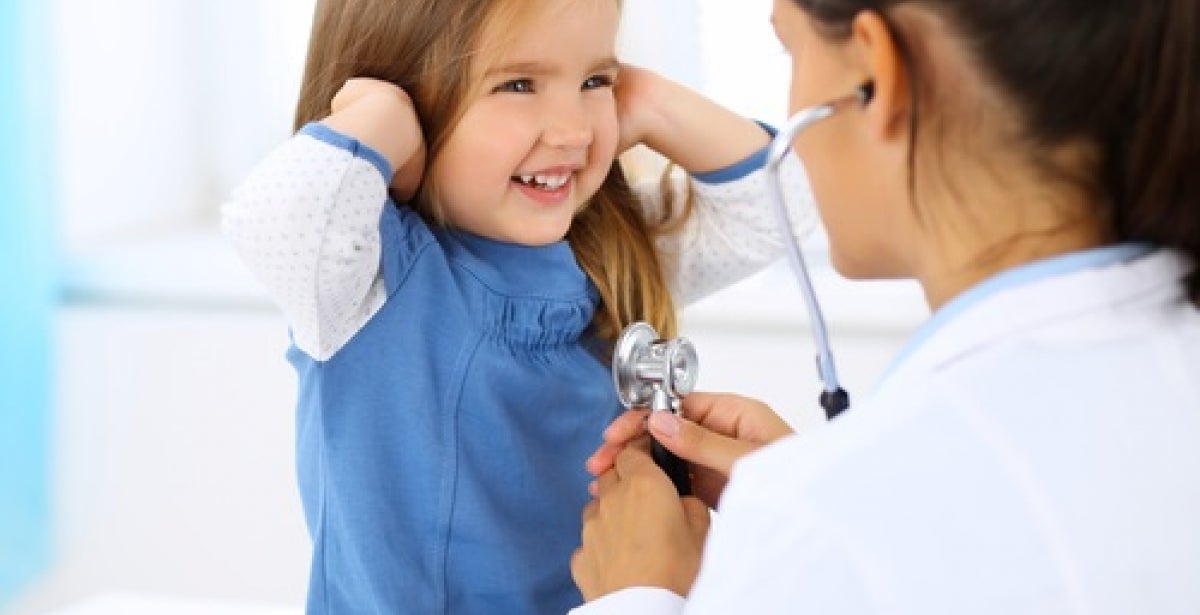 What Does A Family Nurse Practitioner Do?
Millions of Americans have decided to bypass physicians and receive their health care services from Nurse Practitioners (NPs) instead. Nurse practitioners can serve as a primary care or specialty care provider: A nurse practitioner can also choose to become a family nurse practitioner (FNP).
Family Nurse Practitioners: Who Do They Care For?
A family nurse practitioner provides primary care to individuals who are medically stable throughout their lifespan. In other words, these nurse practitioners specialize in providing family-centered care (FCC) to children (regardless of age), adolescents, adults and the elderly. As a primary care provider, an FNP typically works in outpatient settings such as clinics.
Besides working in clinics, due to their capability of working with a patient population that spans across every age range, gender and life stage, family nurse practitioners may also work in physician's offices, schools, independent private practices with other nurse practitioners, hospitals, health departments (local and state) as well as in other ambulatory care facilities.
Physician Shortages Have Increased the Need for FNPs as Primary Care Providers
The ability of a family nurse practitioner to practice autonomously is possibly the most defining characteristic of this occupation. As physician shortages continue, FNPs are serving as health care providers in clinics led by nurse practitioners. These clinics provide underserved populations with health care services and preventive care, which, otherwise, would most likely be unavailable to them.
Nurse Practitioners Can Fill the Gap
The Bureau of Labor and Statistics states that in May 2016 the median annual wage for nurse practitioners was $100,910. Nurse practitioners working in hospitals earned the highest wage, whereas those working in educational services earned the least. According to the National Governor's Association, in 2019, nearly 10,000 more physicians will be needed to care for the additional 15 to 25 million visits for primary care services expected in the United States. If physician shortages continue, nurse practitioners will need to fill the gap for the 32.5 million people who need primary care services in areas where physicians are scarce.
Family Nurse Practitioner Job Description
In many states, FNPs can perform most of the tasks that a primary care physician can perform.
Family Nurse Practitioners may be qualified to:
Provide care for chronic, long-lasting, lingering diseases (when an issue arises, as opposed to long-term disease management)
Treat minor injuries
Provide infants and children with health and wellness care
Manage health and wellness for women, which includes prenatal and preconception care
FNPs frequently work with other specialists to co-manage their patients' conditions
Family nurse practitioners may also manage patients' long-term conditions and illnesses
Other duties an FNP may be able to perform include:
Conducting patient examinations
Ordering diagnostic tests and interpreting the results
Prescribing medication
Providing patients with counseling
Diagnosing conditions and illnesses
Providing preventative health services
Health promotion to gain control over and improve health through social and environmental interventions
Health education information
However, if a patient's condition becomes life-threatening or the patient begins deteriorating, a physician must take over the patient's care.
How to Become an FNP
Essentially, family nurse practitioners are advanced practice registered nurses (APRNs). In this case, "family" refers to the patient population the nurse practitioner decided to focus on. Additionally, adding "family" to the NP title signifies that the individual has attained national certification through demonstrating his or her specialized skills in working with this group of patients.
Becoming Certified as a Family Nurse Practitioner
All nurse practitioners must attain certification for the patient population they choose to care for. Once certified, NPs can assess, determine a diagnosis, provide treatment and manage chronic illnesses (hypertension and diabetes). In addition, they can treat acute episodic conditions for the patient population for which they received certification.
Scope of Practice for an FNP Varies by State
Currently, a uniform model of regulations for nurse practitioners does not exist. As such, the state in which a family nurse practitioner holds his or her license determines the scope of the FNP's practice. The majority of states grant nurse practitioners full practice authority, which means they can practice and prescribe medication to patients without the need for supervision or collaboration from a physician.
As of 2017, these states include:
Arizona
Alaska
Connecticut
Colorado
Hawaii
District of Columbia
Iowa
Idaho
Maryland
Maine
Montana
Minnesota
Nevada
Nebraska
North Dakota
New Mexico
New Hampshire
Rhode Island
Oregon
Vermont
South Dakota
Wyoming
Washington
Indiana
West Virginia
Oklahoma
Wisconsin
Utah
Kentucky
Arkansas
Education Requirements for a Family Nurse Practitioner
An FNP must hold a valid registered nurse (RN) license, be nationally certified and hold a state license to practice as an NP. To become a family nurse practitioner, RNs are required to attain a Master of Science in Nursing (MSN) through an accredited program.
Walsh University Offers an Online MSN Program for Family Nurse Practitioner
Walsh University is accredited by the Commission of Collegiate Nursing Education (CCNE) as well as by the Higher Learning Commission. In addition, according to U.S. News & World Report, Walsh University falls within the top 50 Regional Universities Midwest and the top 30 Best Colleges for Veterans. Furthermore, for 2017-2018, Walsh University is recognized as a Nursing College of Distinction.
Walsh University's MSN-FNP online program is a 63-credit program with courses offered in eight- and sixteen-week blocks. This MSN-FNP program can be completed in six or seven semesters.
A family nurse practitioner cares for patients of all ages; therefore, clinical experiences in the MSN-FNP program include:
Adults and Geriatrics
Women's Health
Pediatrics
Families in Primary Care
Adults with Multiple Chronic Conditions
An FNP may choose to specialize further in areas like neurology, women's health and cardiology.
Online Programs Offer a Convenient Way to Further Your Career
Furthering your career in the healthcare field has never been more convenient: With Walsh University's online MSN-FNP program, your coursework is completed online with two required residencies.
Upcoming start dates:
Spring A – January 8, 2018
Summer A – April 30, 2018
Becoming a Nursing Practitioner
View our complete guide on how to become a family nurse practitioner.
To begin the application process, please click here.
The baccalaureate degree program in nursing, master's degree program in nursing, and doctor of nursing practice program at Walsh University are accredited by the Commission on Collegiate Nursing Education (http://www.ccneaccreditation.org).
Read more of Walsh University's top nursing blogs below: