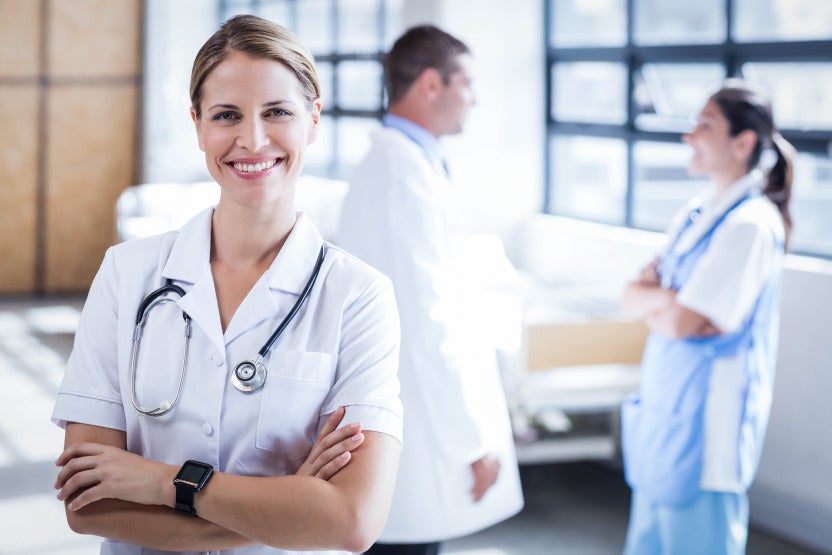 Nursing Roles Explained: Today's Top 3 Professions
Nursing roles have expanded dramatically over the past century. Now, you can make a meaningful difference in the lives of patients through direct or indirect care.
This blog will introduce you to sought-after nursing roles in clinical practice, education and administration. Find out what these advanced practices nurses do, where they work and how much they earn.
Plus, learn how online MSN and DNP programs prepare you for the next step in your nursing career.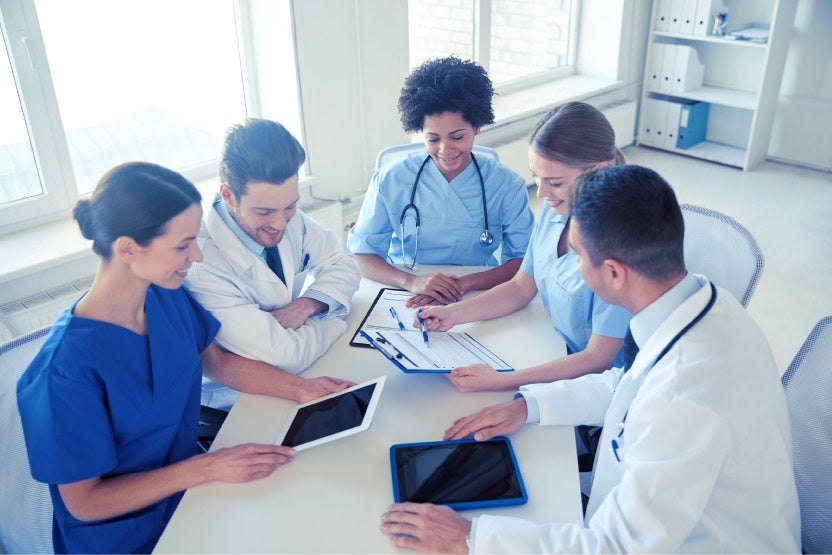 Top Nursing Roles: Family Nurse Practitioner
Family nurse practitioner (FNP) is one of the most in-demand nursing roles. It comes with excellent job prospects, flexible work settings and significant earnings potential.
What Is the Role of an FNP?
FNPs are advanced practice registered nurses (APRNs) who care for patients of all ages. Almost 67% of nurse practitioners (NPs) are certified FNPs, making family practice the most popular NP specialty.
FNPs emphasize the health and well-being of the whole person. They diagnose and treat health conditions and focus on health promotion and disease prevention.
On a typical day, FNPs will:
Maintain patient records
Perform physical exams
Order and perform diagnostic tests
Prescribe medications
Create treatment plans
FNPs offer most of the same services as primary care doctors. FNP care has a comparable level of quality to that of physicians. This is why millions of Americans choose FNPs as their primary care providers.
FNPs can also have responsibilities related to leadership, quality improvement, policy and health technology. Regardless of their population focus, all NPs are trained in these areas.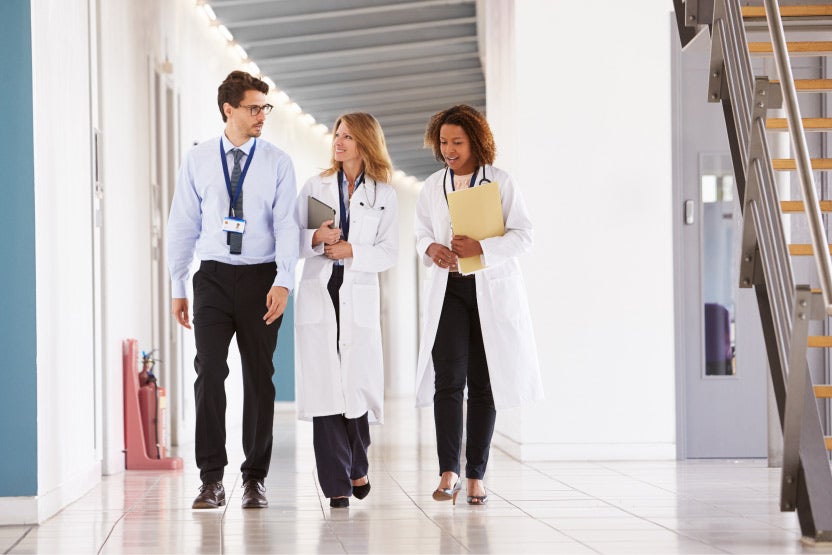 Where Do FNPs Work?
FNPs practice in a variety of settings. They are employed by community health centers, health care systems, universities and work in private practice.
The scope of FNP practice varies widely across the country. Twenty-two states and Washington, D.C., grant NPs full practice authority. Their regulations permit NPs to practice independently and to the full extent of their training.
In the remaining 28 states, laws limit at least one element of NP practice. They also require NPs to work under physician oversight.
Fortunately, nursing practice laws continue to evolve and expand the scope of FNP practice.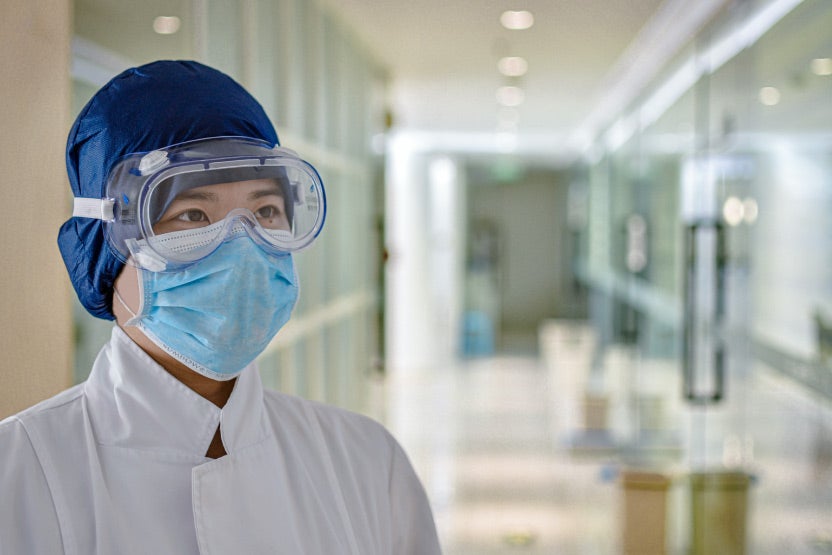 Why Are FNPs in Demand?
NP is one of the fastest-growing nursing roles.
Between 2018 and 2028, the U.S. Bureau of Labor Statistics (BLS) expects the employment of NPs to grow by 28%. That figure is almost six times faster than the average for all occupations.
FNPs have a particularly bright career outlook because of the increased demand for health care services.
BLS credits two factors:
A greater emphasis on preventative care
A growing aging population
The second cause is pressing. According to the U.S. Census Bureau, the number of people ages 65 and older will almost double by 2060. In four decades, they will account for nearly 1 in 4 Americans.
The result is a shortage of primary care physicians, which FNPs are equipped to address. By 2032, the Association of American Medical Colleges expects a shortfall of 21,100 to 55,200.
NPs are the fastest-growing segment of the primary care workforce. With medical and nursing preparation, they can fill the gap by providing high-quality, cost-effective and patient-centered care.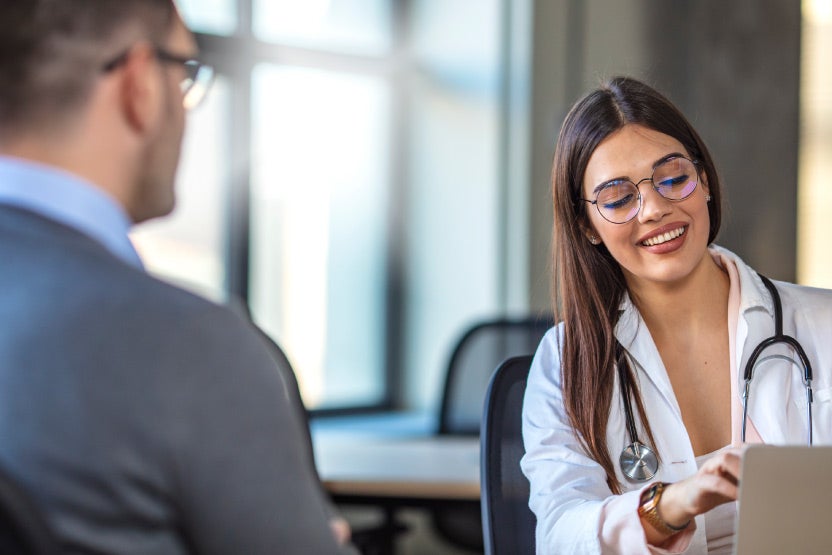 How Much Do FNPs Earn?
FNPs take home substantial salaries. Annual wages range from $78,000 to $116,000, with a nationwide average of $93,800.
Let's explore the various factors that can boost earnings in FNP nursing roles:
1. Work Setting
Overall, NPs earn slightly higher salaries in outpatient versus inpatient care settings. This is good news for FNPs who typically practice outside of hospitals.
The top-paying employers for all NPs are:
Outpatient Care Centers: $116,550
Specialty Hospitals: $114,880
General Medical and Surgical Hospitals: $113,900
Offices of Other Health Practitioners: $111,520
Offices of Physicians: $107,530
2. Location
Pay also differs by location. FNPs can make more by working in the highest-paying states for NPs:
California: $133,780
Alaska: $122,880
Massachusetts: $122,740
New Jersey: $122,100
New York: $120,970
3. Experience Level
As FNPs gain professional experience, their salary will rise. The average salary of an entry-level FNP is $90,000. FNPs with 20 or more years of experience earn $102,000, approximately 13% more.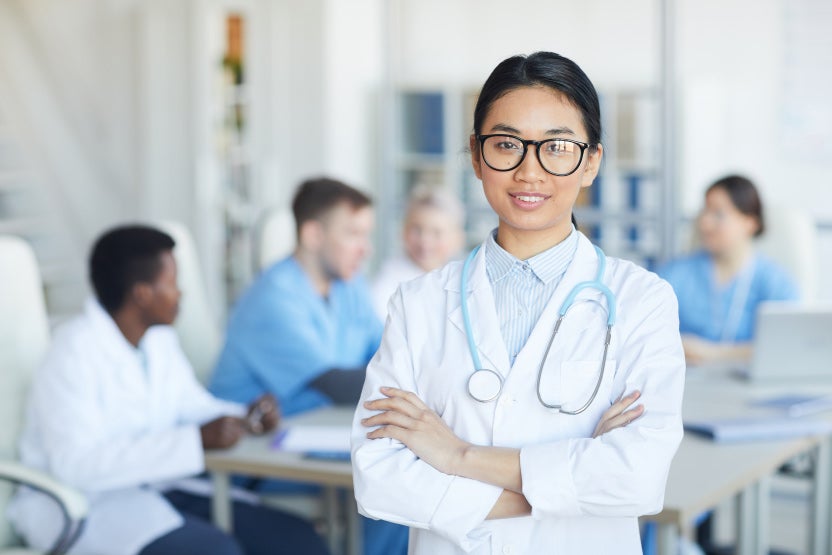 Top Nursing Roles: Nurse Educator
Nurse educator is among the top nursing roles in indirect patient care.
Nurse educators have the vital task of teaching and inspiring the next generation of nurses. They earn a stable salary and benefit from a positive forecast for job growth.
Where Do Nurse Educators Work?
Nurse educators serve in academic and clinical settings. The industries with the highest level of employment are:
Colleges, universities and professional schools
Junior colleges
General medical and surgical hospitals
Technical and trade schools
Business schools and computer and management training facilities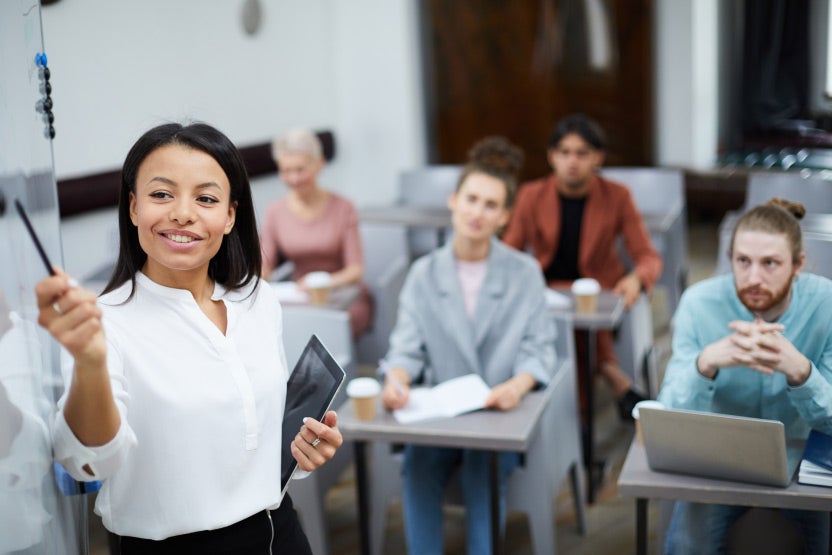 What Are the Duties of Nurse Educators?
Nurse educators help individuals in other nursing roles develop the knowledge, skills and attitudes to provide high-quality patient care.
Their responsibilities vary by the setting in which they work.
Academic Settings
In academia, nurse educators work as instructors, curriculum coordinators and administrators, such as deans.
The responsibilities of nurse instructors include:
Designing, implementing, monitoring and managing curricula
Delivering evidence-based instruction
Fostering creativity and innovation in nursing practice
Conducting and disseminating research
Serving as mentors and advisors
Clinical Settings
The nature and complexity of health care are constantly evolving. So the nursing profession relies on continuing education to ensure nurses maintain the highest level of competency.
In clinical settings, nurse educators plan, implement and measure professional development.
Their responsibilities include:
Promoting professional development and career progression
Managing professional development programs and initiatives
Designing and delivering training
Ensuring compliance with regulatory requirements
Evaluating the outcomes of training programs
Identifying opportunities to improve practice through education
Read everything you need to know about what a Nurse Educator does in a hospital setting here.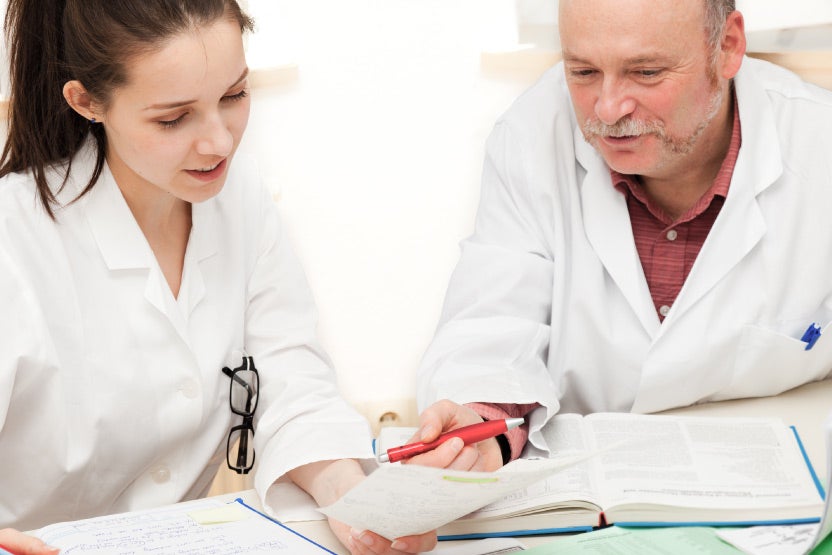 What is the Demand for Nursing Roles in Education?
The U.S. has 69,000 postsecondary nursing instructors, but needs many more. There is a critical lack of nursing faculty across the country.
In 2018, nursing programs turned away over 75,000 applicants. Most programs reported having an inadequate number of nurse educators to teach potential students.
Several factors have led to the deficit of nurse educators:
The average age of nurse educators is increasing, which shortens the length of their careers.
Approximately one-third of the current nursing faculty will retire by 2025.
Graduate programs are not producing enough potential nurse educators.
According to BLS, the result of the shortage will be an additional 13,800 nursing instructor jobs by 2028. Employment is expected to grow by 20%: four times the national average.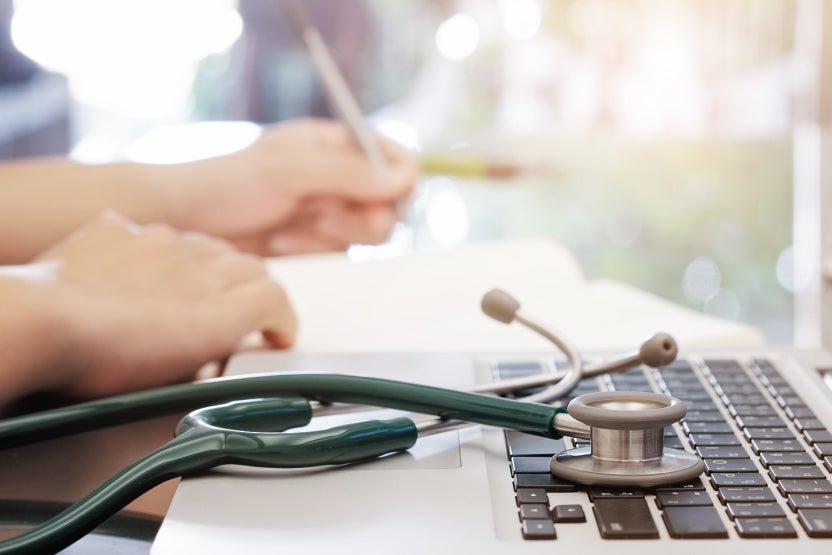 What Is a Nurse Educator Salary?
On average, nurse educators earn almost $10,000 more than registered nurses. The annual mean wage for nursing instructors is $81,350. The highest-paid make an average of $129,070.
Like FNPs, nurse educators receive higher salaries based on where they work.
The most lucrative nursing roles in education are found on the East Coast:
Washington, D.C.: $153,830
Connecticut: $101,760
California: $101,320
Maryland: $92,980
New York: $91,900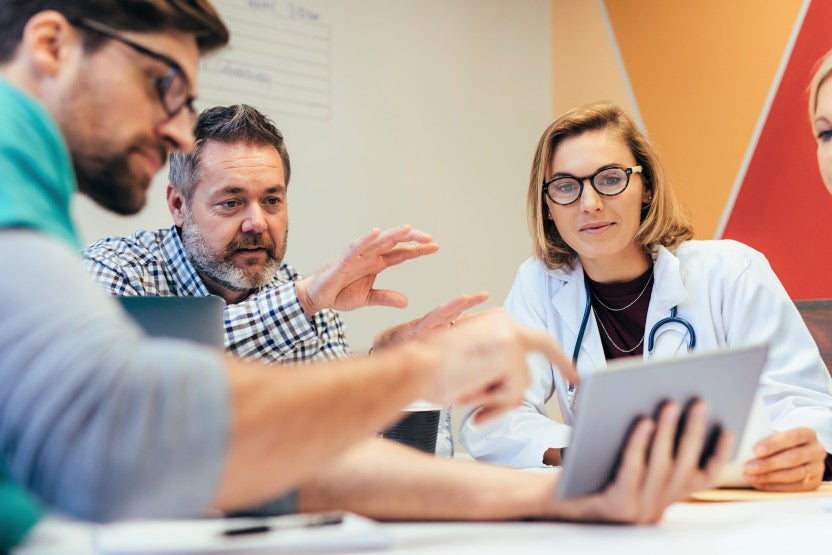 Top Nursing Roles: Nurse Administrator
The nurse administrator role is esteemed in and out of health care.
U.S. News & World Report ranked it among the top 10 jobs in business and STEM (Science, Technology, Engineering and Math). It is also the 11th best job in the country overall.
Nurse administrators have exceptional opportunities to lead and influence patient care. They make an ample living and are currently in high demand.
What Is a Nurse Administrator?
Nurse administrators are often members of the executive team. They serve as leaders, planners and coordinators of nursing and health care, ensuring that health organizations and systems deliver the best patient outcomes.
Nurse administrator job titles include Chief Nurse Executive, Nurse Manager and Nursing Director.
Some of these nursing roles blend administrative and clinical duties, while others focus exclusively on administration. But qualified nurse administrators are proficient in all of these areas.
According to the American Organization for Nursing Leadership, nurse executives should have competency in:
Communication and Relationship Building: Maintaining collaborative relationships, inspiring consensus, valuing diversity, demonstrating community involvement and enhancing nurse education.
Knowledge of the Healthcare Environment: Understanding clinical practice, patient care delivery, health care economics and policy, governance, evidence-based practice, patient safety, performance improvement and risk management.
Leadership: Thinking critically, learning from setbacks and failures, operating at a systems and organization level, planning for succession and managing change.
Professionalism: Demonstrating accountability and ethics, mentoring and advocating for health care and nursing.
Business Skills: Managing finances, human resources, strategy, health information and technology.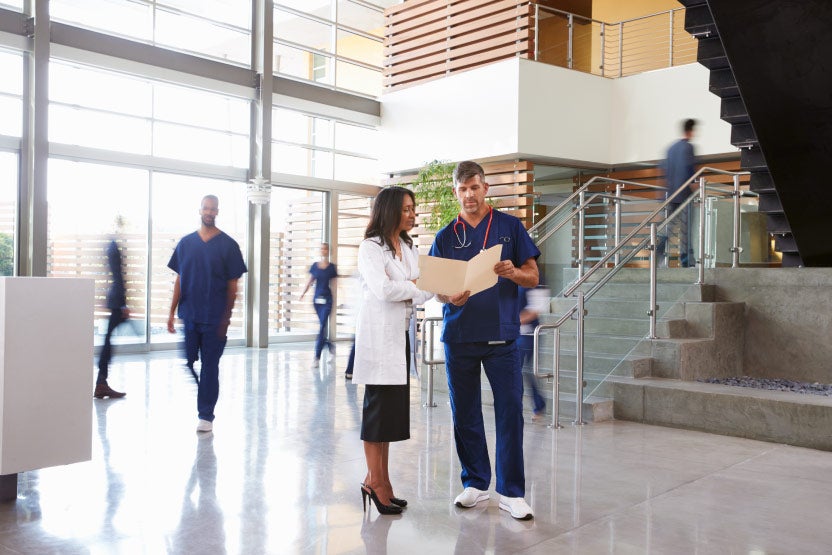 Where Do Nurse Administrators Work?
Clinical environments are the leading employers of nurse administrators.
The settings with the highest employment of medical and health services managers, of which nurse administrators are a part, are:
Hospitals: 33%
Offices of Physicians: 11%
Nursing and Residential Care Facilities: 10%
Government: 8%
Outpatient Care Centers: 7%
What Is the Demand for Nurse Administrators?
Like other top nursing roles, nurse administrators have tremendous job opportunities.
BLS projects the hiring of medical and health services managers will jump by 18% between 2028 and 2028. That's over three times faster than the rate for all occupations. By 2028, the country will add an estimated 71,600 jobs.
The demand for administrative nursing roles is flourishing because of the elevated need for health care services. Medical facilities are seeking nurse administrators to help manage the burgeoning amount of staff and medical information.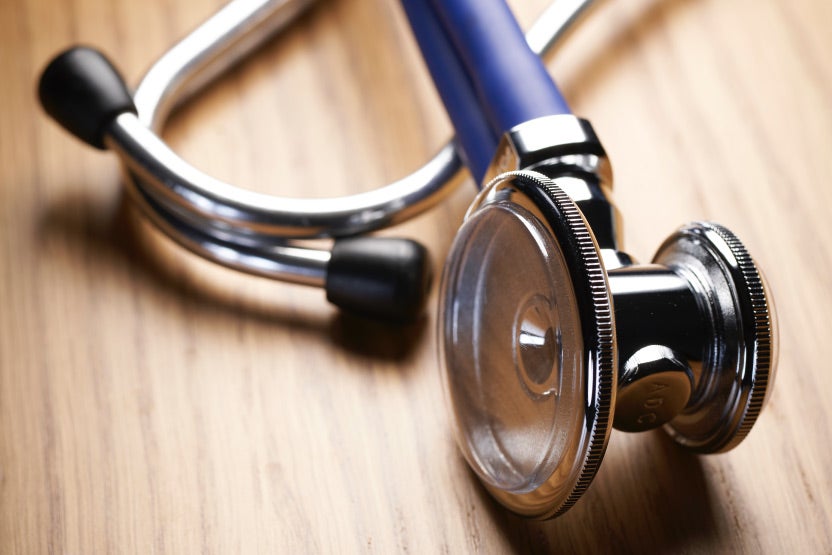 What Salary Do Nurse Administrators Earn?
Nurse administrators are well compensated for their work.
For example, Nursing Directors earn $64,000 to $127,000, with an average salary of $88,848. Nursing Managers make between $64,000 and $116,000, with an average of $85,579.
But nurse administrators have the potential to earn much more.
1. Certification
The salary for administrative nursing roles is notably higher for individuals who hold the Nurse Executive board certification from ANCC. National certification is not required for nurse administrators, but some employers require it.
Here are the average salaries for nurse administrators with the ANCC certification:
Nursing Manager: $106,000
Patient Care Manager: $122,000
Nursing Director: $122,000
Chief Nursing Officer: $151,000
Director of Patient Care Services: $159,000
2. Work Setting
Nurse administrators, like other nursing roles, can make more in specific work settings.
On average, hospitals pay the highest salaries to medical and health services managers:
Specialty Hospitals: $128,010
General Hospitals: $122,460
Offices of Physicians: $107,530
Outpatient Care Centers: $106,590
Nursing Care Facilities: $93,680
3. Location
The top-paying states for medical and health services managers are on the East Coast. Nurse administrators can boost their salaries by working in:
Washington, D.C.: $145,760
New York: $143,030
Massachusetts: $133,900
Delaware: $131,260
Connecticut: $129,480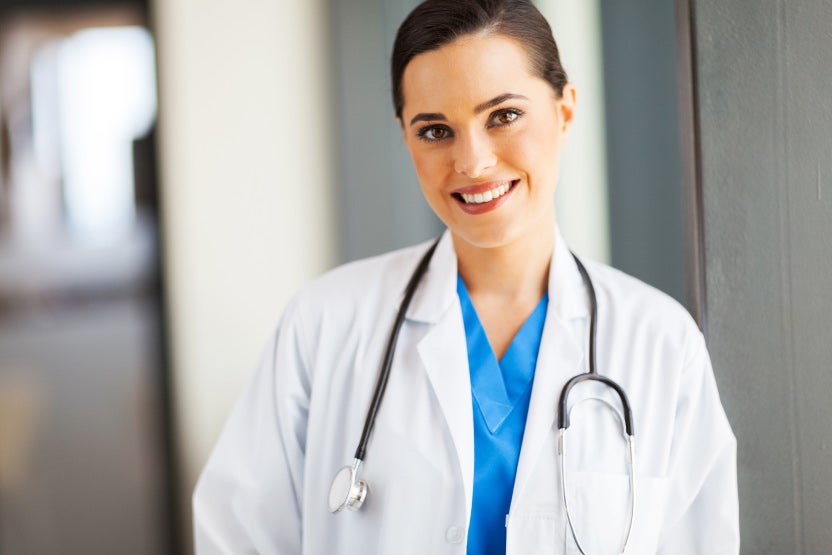 How Do Top Nursing Roles Align With Online Nursing Programs?
Nursing education centers on growing mind, body and spirit. As graduates, they possess the values, proficiency and leadership to transform the future of healthcare in the top nursing roles.
Through innovative and hands-on coursework, you will advance your knowledge and skills in caring for patients. You will also realize your potential in serving others, discovering you are Blessed to Heal.
Online graduate degrees are generally divided between two levels: a Master of Science in Nursing (MSN) or a Doctor of Nursing Practice (DNP):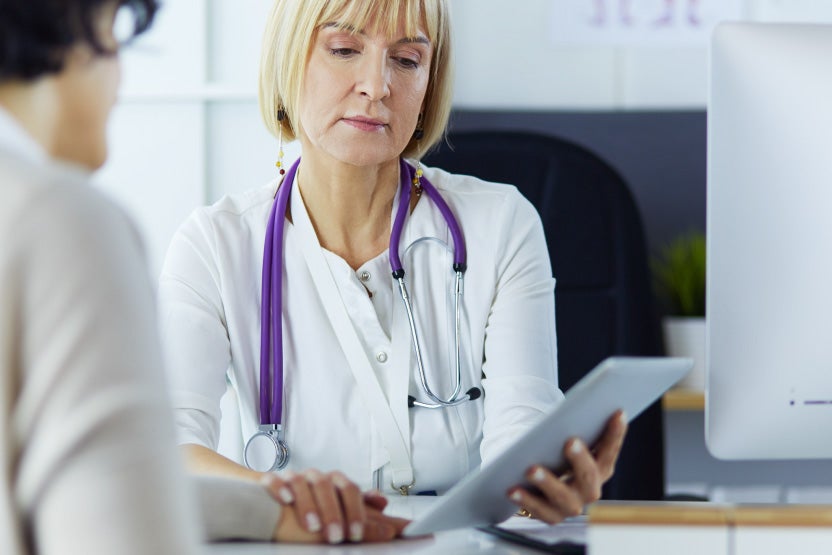 How Will an Online MSN Prepare Me for Top Nursing Roles?
Earning your MSN degree, you will learn to lead the way as an advanced practice nurse. It will help you develop the competencies, mindset and credentials to shape the future of nursing.
You will:
Define your future by forging a career as an FNP or nurse educator, two of the top nursing roles.
Adopt a leadership mindset, cultivating practical skills and organizational intelligence to advance your practice.
Become a complete caregiver who embodies nursing values and ethics.
Quality online MSN programs should be flexible, affordable and offer one-to-one support from entry through graduation.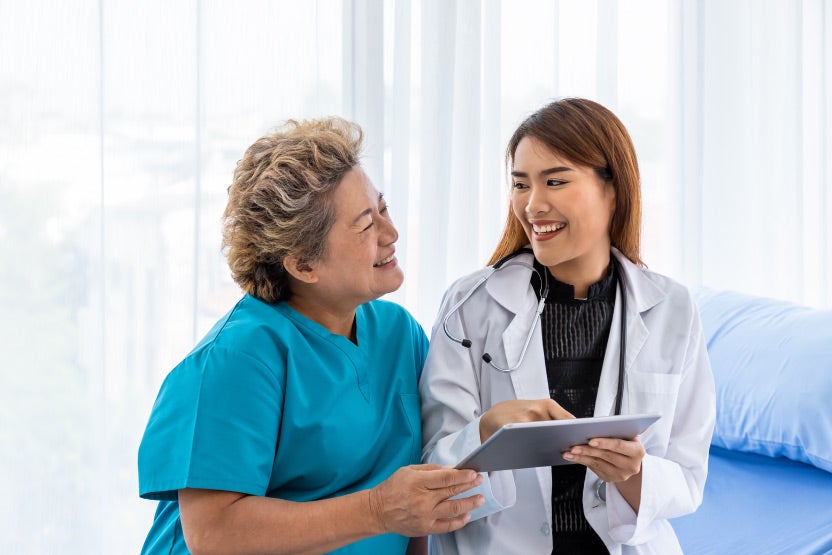 MSN–Family Nurse Practitioner (MSN–FNP)
An online MSN–FNP program will position you for a leading role in health care. As you learn to manage patient care across the lifespan, you will prepare to answer the urgent call for primary care providers.
You will:
Develop the skills to diagnose and treat patients across the lifespan.
Learn how to work in a range of settings.
Prioritize the needs and wellness of the patient to improve their quality of life.
MSN–Nurse Educator (MSN–NE)
You can tap into your passion for education and quality care by earning the online MSN–NE. It will prepare you for nursing roles in instruction, which are critical to the future of the profession and patient care.
You will:
Explore nursing at a deeper level to expand your knowledge of health and nursing practices.
Use nursing and education research to create dynamic learning environments for students.
Learn curriculum design, teaching strategies, and assessment & evaluation in nursing education.
Strengthen leadership skills as part of interdisciplinary health care teams.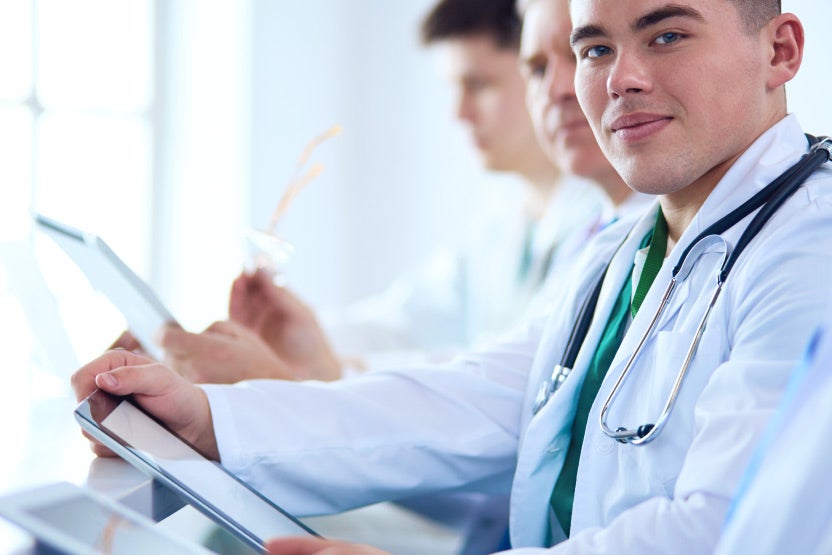 How Will the Online DNP Track Prepare Me for Top Nursing Roles?
Today, major organizations are raising awareness of the value of the DNP. It equips nurses to shape the future of health care through quality improvement, advocacy and innovation.
The DNP is the terminal degree for advanced practice registered nurses. It is also a prerequisite for many full-time nursing roles in education.
With the support of a compassionate community, you will attain the highest clinical nursing degree. You will be ready to improve the quality of care and patient outcomes on a large scale.
You will:
Gain leadership and advocacy skills so that you can function at the highest level of influence in nursing roles.
Build expertise in organizational and health systems for impacting health care.
Grow your critical thinking ability to drive quality improvement within your organization.
Online DNP programs are offered for BSN and MSN entry. The BSN entry programs allow you to complete your DNP in just two more semesters than earning an MSN.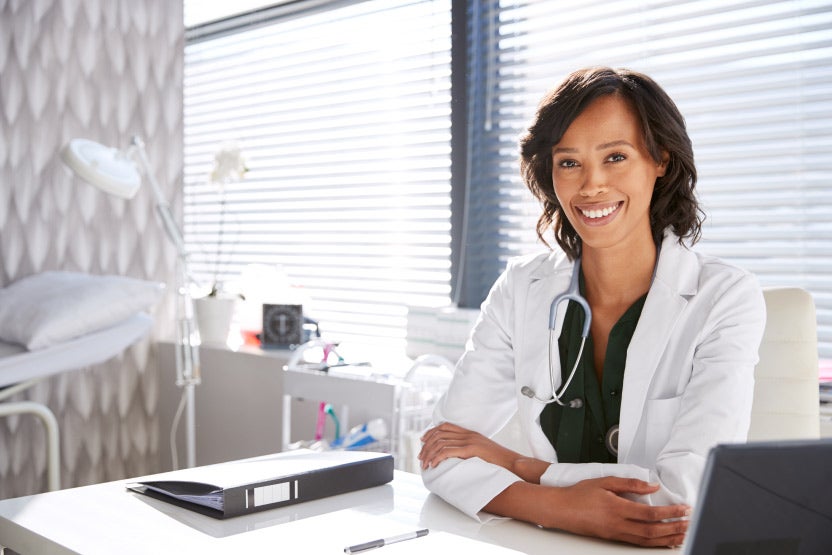 BSN to DNP – Family Nurse Practitioner (DNP – FNP)
In this program, you will gain the highest level of proficiency to lead the way as an FNP. Graduates are qualified to fill nursing roles in leadership, where they can direct nursing and interdisciplinary teams.
You will:
Assess and manage acute and chronic health conditions, promote health and wellness and prevent disease.
Oversee and direct the delivery of clinical services to improve health outcomes for patients, communities and systems.
Advocate, model and teach to enhance patients' ability for self-care.
Implement, preserve and evolve the FNP role and build interprofessional relationships to provide optimal patient care.

BSN to DNP – Nurse Educator (DNP – NE)
The online nurse educator program will help you shape a workforce that is better equipped to meet today's health care needs. You will gain the highest level of competence in nursing to inspire new generations of nurses and affect nursing at a systematic level.
You will:
Create environments that facilitate learning and the achievement of desired outcomes.
Evaluate student learning and enhance the teaching-learning process through evidence-based strategies.
Design curricula and outcomes that prepare graduates to practice in a complex, dynamic and multicultural health care environment.
Function as a leader in nursing roles by addressing health care and educational needs.
Apply knowledge of legal and ethical issues as you influence, design and implement educational policies.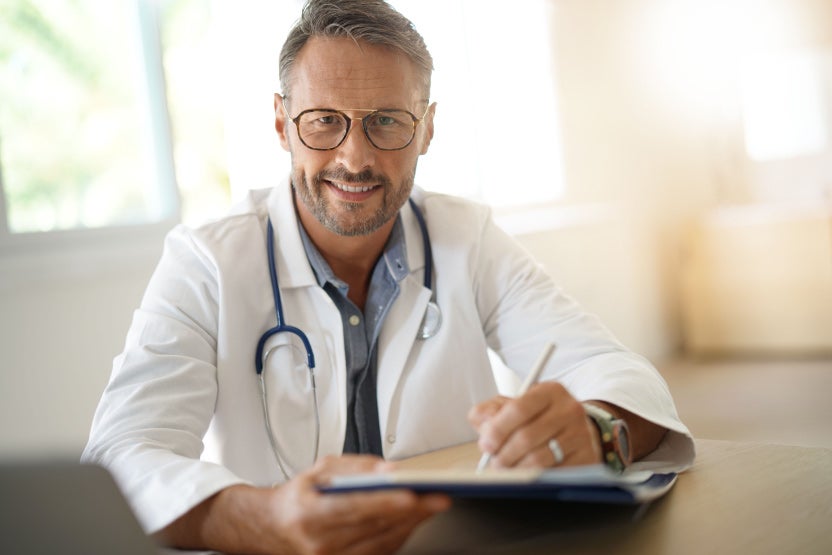 DNP (MSN to DNP)
Designed for MSN-prepared candidates, the online DNP program will expand your scope of practice. As a graduate, you can take on nursing roles in leadership and administration, which are vital in today's increasingly complex health care environment.
You will:
Build competencies in critical areas such as quality improvement, evidence-based problem solving and health care policy.
Gain executive knowledge and competencies in influential leadership.
Strategically promote change in health care with an understanding of data-driven business strategy and transformative care models.
Stand out and demonstrate your commitment to the field as you earn the highest credential for clinical nursing practice.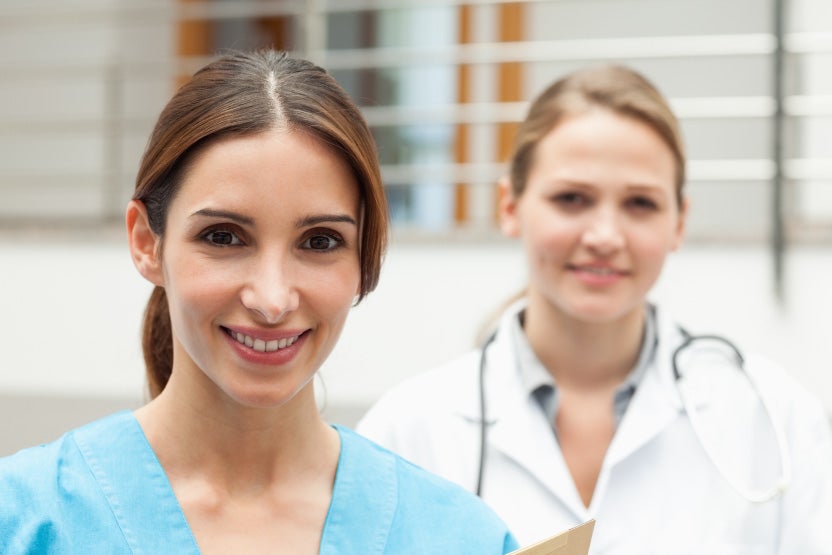 Pursue a Top Nursing Roles Career
Walsh University is a trusted provider of online nursing education. The university is accredited by the Commission on Collegiate Nursing Education (CCNE) and ranked among the top nursing schools in Ohio.
Are you ready to progress to advanced nursing roles? Our online enrollment advisors will be happy to discuss the next step in your nursing career.
Read more of Walsh University's top nursing blogs below:
1. 10 Tips for Nurses to Maintain Worklife Balance
2. How Nursing Has Changed With Technology
3. Can Family Nurse Practitioners Specialize?
4. Where Can Family Nurse Practitioners Work?