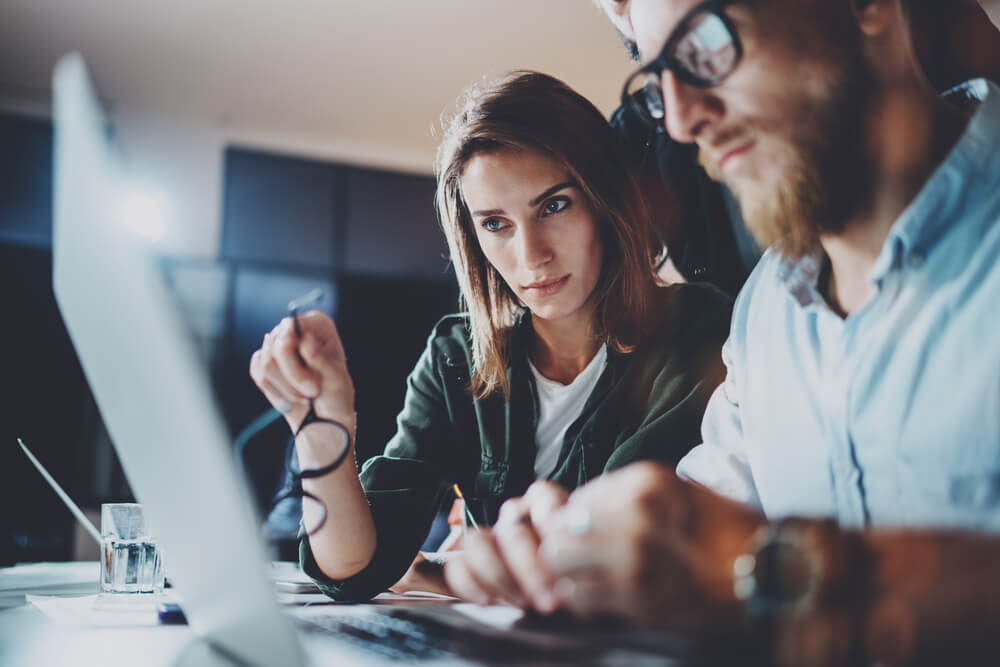 Why get an MBA in Marketing?
Walsh University's online MBA in Marketing provides students with the tools and expertise to manage and promote products and services. The curriculum's focus on hard and soft skills helps students develop a versatile skill set that will enable them to thrive in the global marketplace. This article identifies the specific advantages of an MBA in marketing, discusses job outlook, and provides a brief overview of the Walsh experience.
What are the advantages of earning an MBA degree with a concentration in marketing?
Today's job market for marketing professionals is competitive. With many new communication channels, the marketing landscape is more complex. Job candidates who offer specific skills and expertise can add significant value. As a result, more employers today look to hire applicants with advanced degrees.
MBA graduates who specialize in marketing also experience higher earning potential. Recently, the annual salaries for individuals with an MBA in marketing ranged from $39,002 to $226,692, depending on their job title. In contrast, individuals with a BBA in Marketing had a salary range of $42,000 to $87,000. Employees working in fields such as management and integrated marketing communications can double their starting salary within ten years.
Graduates are also more likely to start in higher positions and earn promotions. Based on a study by the Bureau of Labor Statistics, individuals who are 25 and older and graduate with a master's degree earned approximately $10,000 more a year than their counterparts with a bachelor's.
This landscape places more value on specialized business acumen obtained through a marketing MBA degree. Graduates who opt for the marketing concentration will earn credits from core curriculum courses such as Financial Accounting & Management and Information Systems, in addition to elective coursework such as Not-for-Profit Accounting or Entrepreneurship/Innovation. Students also have the opportunity to complete a final capstone project that demonstrates their applied marketing competencies.
While it is possible to have a successful career in marketing without an MBA, the complexity of this new marketing age can offer advantages for graduates who specialize.
What job opportunities are available?
Employers look for candidates with MBAs to lead large marketing teams and drive strategy that impacts the long-term direction of a company.
Common roles include:
Director of research and development
Vice president of marketing
Marketing manager
Market researcher
Marketing analyst
Product manager
Media manager
Digital marketing coordinator
Art director
Sales agent
Depending on their desired career path, MBA graduates are more likely to be hired or promoted into management roles.
What is the job outlook for marketers over the next ten years?
Employment for marketing occupations is expected to grow 10% faster than the average for all other occupations from 2016 to 2026.
Below is a closer look at expected growth within different roles compared to the average of all other occupations:
Sales Management—7 percent above average
Public Relations Management—8 percent above average
Advertising Management—9 percent above average
Market Research Analyst – 23 percent above average
Marketing Management—10 percent above average
Online advertising is projected to be a $116 billion market by the end of 2026 (making it more than 50% larger than the TV advertising market), adding greater need for digital marketers and research market analysts.
How long does the online MBA program take to complete?
The online MBA program through Walsh University can be completed in as little as one year. Course offerings are 100% online and are designed so students can set their own pace. This structure provides working professionals the flexibility they need to succeed in both academics and their career at the same time.
Why Walsh?
Walsh University's online MBA degree was named a 2019 Best Online Program by U.S. News and World Report based on areas including student excellence, opinions of high-ranking academic officials, faculty credentials, and technology resources. The MBA curriculum emphasizes hands-on, experiential learning opportunities for professionals seeking to develop their business expertise, and opportunities to increase their earning potential and impact their organizations.
To learn more, please download our brochure or contact one of our enrollment advisors.