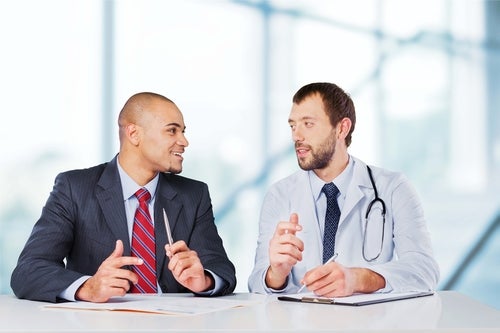 Why Get an MBA in Healthcare Management?
Imagine a well-run hospital. You probably see nurses arriving at bedsides before patients have to sound their alarms, competent technicians working with state-of-the-art technology, and wise (and well-rested) physicians making decisive treatment decisions. Someone has to hire those nurses and ensure there are enough of them to meet their patient care responsibilities. Those technicians must have up-to-date training, the machines must be serviced and technology updated. The doctors must be confident in knowing the resources they need to keep patients healthy will be available to them. The success of a healthcare facility therefore owes a great deal to the skill of its administrators, many of whom have never practiced medicine. Walsh University's online MBA in healthcare management is one of the respected graduate programs focused on training the next generation of business leaders in healthcare.
In today's article, we'll be taking a look at what these graduate programs are all about, and what draws prospective students to enroll.
What Is a Healthcare Management MBA?
MBAs are among the most popular degrees in the U.S. today. By some estimations, the MBA has assumed the status formerly held by bachelor's degrees as more North Americans attend universities. Good programs provide a thorough and comprehensive education in the principles of modern business, and turn out graduates ready to enter (or ascend in) the competitive job market and help to make immediate contributions to the success of their organizations.
An MBA with a healthcare management specialty augments these lessons with specific insights into what it takes to find success in a healthcare administration job. The specific topics the MBA covers will vary by program, but the main themes in the program at Walsh include:
Legal Issues: Privacy, confidentiality, negligence, liability. Hospitals are under constant threat of being sued, and a single unfavorable court decision can have a devastating impact. Understanding legal context takes on great importance in a healthcare administration career, particularly with regard to making policy decisions.

Tax Considerations: Healthcare providers must negotiate unique tax law, particularly with regard to the businesses a physician or hospital corporation can own, and how these entities interact.

Organizations and Systems: Different healthcare organizations, from hospitals and doctor's offices to nursing homes and hospices, are interdependent and interconnected. A good administrator understands how these networks function together to help provide comprehensive care to patients with distinct needs.

Finance and Economics: How do the laws of supply and demand manifest themselves in the medical realm? And how can a hospital's business strategy be adapted to ensure the long-term welfare of both patients and the organization itself?
Career Benefits
Those seeking work in the healthcare field, be it an entry-level healthcare administration job or a more senior position, can strongly bolster their candidacy with an advanced degree. Healthcare is a booming field in the United States, thanks to the country's vast and aging population. The healthcare industry is also facing distinct challenges, including uncertainty surrounding the Affordable Care Act and a potential shortfall in funding to programs like Medicaid due, in part, to that aging population's impending retirement.
Incoming healthcare administrators and managers must work even harder and smarter than their predecessors, and employers are seeking talents with bright new ideas and strong business sense. Senior positions are well-compensated, earning upwards of $98,000 per year, and the job is highly rewarding in the sense that good performance means a tangible difference in patients' quality of life.
Walsh's accredited online MBA in Healthcare Management has been designed with the principles of sustainable ethical leadership foremost in mind. Thanks to our small class sizes, Christian foundation and accomplished instructors, we believe our graduates leave us well-prepared to make decisions that benefit both the organizations they come to work for, and the greater cause that healthcare serves in society.
Source:
Medical and Health Services Managers - Occupational Outlook Handbook: U.S. Bureau of Labor Statistics