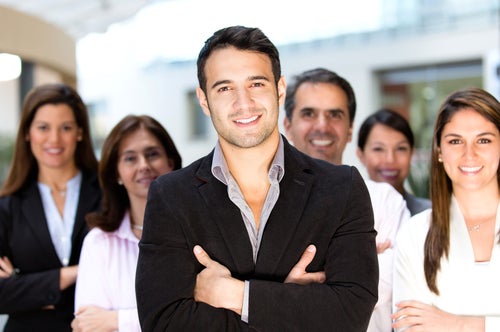 What Does Someone with an MBA Do?
What Does Someone with an MBA Do?
As one of the most versatile graduate degrees available, the Master of Business Administration (MBA) can set you on course for a wide variety of career options. Pair that versatility with the dynamic, career-oriented curriculum of Walsh University's online MBA program and there is no telling how far you can go. Given the variety of options, this article highlights some of the current trends in post-MBA employment and also explores some of the most popular fields pursued by those who complete their MBA degree.
Current Trends in Post-MBA Employment
A look at recent graduates from MBA programs across the country reveals that the distribution of MBA recipients is changing. In past years, for example, alumni flooded the financial sector. According to the 2018 survey of MBA alumni by the Graduate Management Admission Council (GMAC), however, an increasing number of recent graduates are seeking roles in the realm of technology. The rise of tech start-ups combined with the wealth of resources poured into technological advancements make this field one of the fastest growing overall and have encouraged some recent online MBA degree graduates to dive into roles in big data analytics or data science.
Business Operations Managers
Online MBA degree recipients who want to wear a number of professional hats can consider a role as business operations manager. These professionals can be tasked with a wide variety of major business decisions ranging from making new hires to planning aspects of the corporate budget. Accordingly, MBA graduates who want to pursue a business operations manager role will need to be a master of business best practices and capable of thinking quickly and creatively to solve problems that might have far-reaching impacts. Perhaps because they perform so many crucial tasks, business operations managers generally experience a very low unemployment rate (U.S. News and World Report pegs it at 1.7%) and high salaries. The United States Bureau of Labor Statistics (USBLS), for example, stated the mean annual wage for operations managers in 2017 was $123,460.
Senior Investment Analyst or Financial Manager
Despite GMAC's finding that fewer MBA degree recipients are heading into the financial sector after graduation, roles such as senior investment analyst or financial manager are still marvelous options to consider for those who want to blend their math ability with their business career. Financial managers hone in on every aspect of a company's money matters and ensure that bank accounts, investment activities, and long-range budgets are all in order. While many such roles require at minimum a bachelor's degree, having the MBA credential in hand can make you a more competitive candidate and possibly boost your starting salary. The USBLS reports that the 2017 median pay for financial managers was $125,080. What is even more encouraging, though, is the projected growth: the USBLS predicts a 19% increase in the number of financial manager positions by 2026, which translates to more than 100,000 new jobs in the field.
Marketing Managers
A job that can allow you to maximize your promotional potential is that of marketing manager. Pairing strategic business acumen with a strong skill set in branding and sales, marketing managers oversee all aspects of a product or service's promotion. This can include market analysis, client outreach, and focus group efforts to identify improvements, and forecasts to predict the next big innovation. Pressure can be high in this position as it requires you to take ownership of both the successes and failures of a given campaign, but ongoing successes can lead to substantial salaries: the USBLS reports that the mean 2017 wage for marketing managers reached $145,620.
Walsh University's Winning Program
The brilliance of Walsh University's online MBA degree program is that it offers students a comprehensive curricular grounding in business methodologies and principles that will be of use regardless of where the MBA takes them after graduation. Add in the convenience of the degree path's online format and the ability to specialize in the realms of healthcare management, general management, or marketing, and Walsh University's online MBA program becomes a winning option for those who are ready to find their professional place in business leadership.