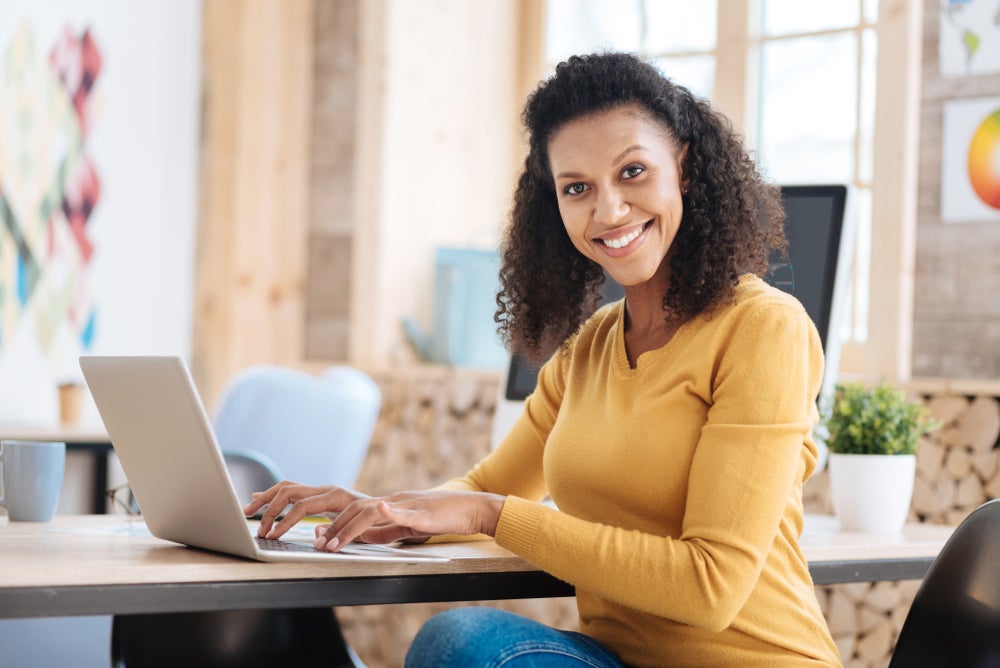 What can I do with an MBA with a Healthcare Management?
It's no secret that a Master of Business Administration degree can be a career game-changer. MBA programs tailored to professionals who already work full-time are taking off as employers recognize the value of candidates with an enhanced skill set, including leadership skills and up-to-the-minute industry best practices. 
But earning an MBA in healthcare management does more than add a couple of lines to your resume. In competitive fields like healthcare administration, an MBA makes you a standout, versatile candidate that quality employers get competitive over hiring. 
Medical and health services managers earn a median salary of $101,340 per year, according to the US Bureau of Labor Statistics, with an increase of 136,200 job openings forecast within the next decade. That's a growth rate of 28%, and qualified candidates with MBAs in healthcare management will be in demand to fill those positions. 
If you're curious about getting a Master of Business Administration, it's probably because you're serious about maximizing your earning potential and leadership opportunities. What you might not know is how a concentration in healthcare management will equip you with skills that make you uniquely qualified for careers such as a hospital administrator, pharmaceutical brand manager or a healthcare consultant. 
Let's take a look at what an MBA in healthcare management can teach you and what you can do with that knowledge. 
What makes an MBA in healthcare management worth it? 
First, a little more background: Healthcare is the fastest-growing industry in the US economy, according to the most recent Bureau of Labor Statistics estimates. Home healthcare workers, nurse practitioners and healthcare managers are among the occupations driving this forecast. Amidst this record-setting growth, it makes sense that the healthcare industry is about to experience a surge in demand for proven and qualified leaders. 
A quality MBA program will give professionals the tools they need to understand an ever-evolving marketplace. These tools are especially valuable in an industry like healthcare, where accelerated growth, increased demand, new healthcare legislation, updated patient care best practices and technological advances in medicine are changing the landscape at lightning speed. Financial, marketing and management sectors of healthcare are all places where a graduate with an MBA in healthcare management can end up working. 
An MBA with a concentration in healthcare management includes coursework on: 
Ethics in medicine 
Industry standard practices for patient care 
Financial administration 
Healthcare team leadership 
Courses that dive into the business side of healthcare give graduates a set of skills that are flexible and adaptable to a wide variety of leadership roles.
What jobs are available with an MBA in healthcare? 
Once you've gained a firm grasp of healthcare administration and strategy, you'll be ready to take the next step in your career — perhaps working for a pharmaceutical company, a hospital or even for yourself as a healthcare consultant. 
Pharmaceutical Brand or Product Manager
A pharmaceutical brand manager is responsible for the planning, development and direction of marketing efforts for the brand or a range of products. They are tasked with identifying marketing opportunities and defining effective strategies to reach the brand's target audiences. 
Product managers are expected to have a good understanding of the marketplace and the brand's competitors. Those who work in management roles at pharmaceutical or medical manufacturing companies earn a mean annual salary of $163,620 as of 2021. 
Hospital Administrator
A hospital administrator oversees the day-to-day operations of a hospital, medical facility or public health organization. They ensure efficiency and quality in patient care. 
One of the hospital administrator's primary responsibilities is to coordinate the activities of various departments. These duties may include recruiting, hiring, training, mentoring and evaluating healthcare professionals. Hospital administrators are also responsible for managing an organization's budget, securing necessary funding for research and defining the organization's business strategy. 
This job requires organizational skills and the ability to combine business knowledge with the best medical/healthcare practices. Some administrators are generalists, meaning they could be responsible for an entire organization, while others are specialists who may be in charge of one specific department. The average salary for a hospital administrator is approximately $101,340 as of 2021. However, this can vary widely, depending on education and experience. The Bureau of Labor Statistics estimates that there will be 56,600 openings for this type of position each year over the next decade. 
Healthcare Consultant 
An MBA with a healthcare management concentration provides students with strong foundational business knowledge. That business acumen is ideal for consulting, a position that requires entrepreneurial knowledge and management expertise. 
A healthcare consultant acts as a management analyst. These professionals examine the structure, efficiency, and profitability of an organization. After analyzing internal and external processes, consultants identify areas of improvement. Management analysts currently earn a median salary of $93,000, according to the Bureau of Labor Statistics. Experienced healthcare consultants may be able to earn much more. Management analysts may work as independent contractors or as part of a larger firm. 
How to Get Started with an MBA in Healthcare Management 
In order to be successful in the healthcare industry, it helps to have a working knowledge of major industry topics and best business practices. Getting your MBA from Walsh University can help you take your career to the next level. Healthcare workers and business professionals looking to enter the healthcare field can both benefit from this degree. 
Walsh University Online offers an MBA with a healthcare management concentration that allows you to launch the next phase of your career in as little as one year. Courses are conducted completely online. With six intakes per year, you won't have to wait to get started. Take the next step in your career with an online program that allows you to balance your personal and professional life.
Sources
https://www.bls.gov/careeroutlook/2015/article/should-i-get-a-masters-degree.htm#Healthcare and social service
https://www.usnews.com/education/best-graduate-schools/articles/2017-03-22/5-top-jobs-for-mba-grads-in-health-care