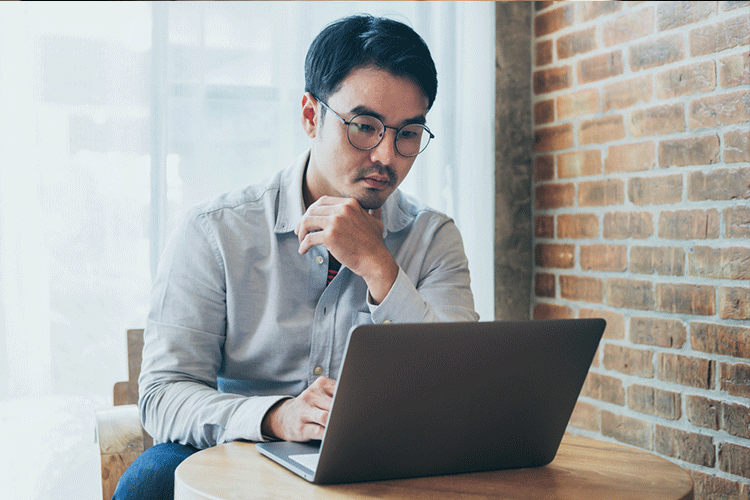 The Growing Demand for Specialized MBA Programs
There's good news for business professionals in today's job market. Economic growth is trending upward, with the gross domestic product (GDP) in the United States increasing by more than six percent for each of the first two quarters in 2021. As businesses remake themselves after almost two years of upheaval, new ways of working are also fueling changes in the marketplace. 
A recent TIME magazine article notes that "millions of white collar professionals and office workers appear poised to jump." If you're one of those considering a career change, you may be wondering where to start.
As businesses consider their human resources needs for the future, the importance of focused skills is gaining momentum for moving companies forward. In light of this, the rise of specialized online MBA programs is drawing new attention.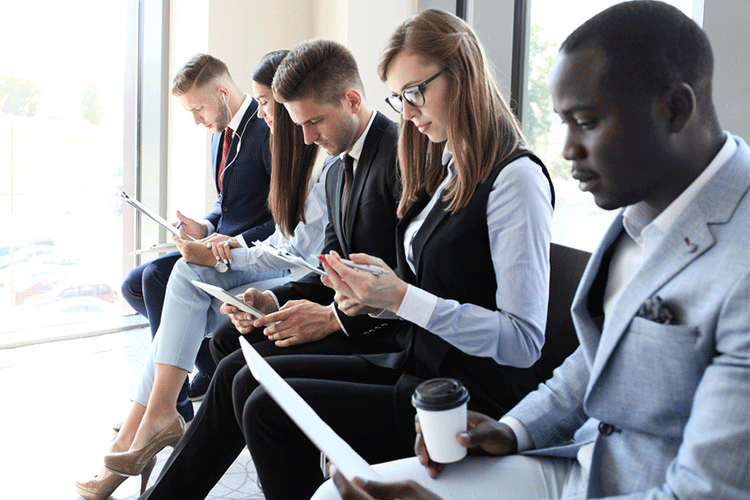 Changes in Today's Workforce
The pandemic has reshaped the marketplace in countless ways. Many businesses, and even entire industries, have lost ground while others have flourished.
According to the U.S. Chamber of Commerce, one factor stood out for those businesses that shined through the pandemic: adaptability. These companies innovated in different ways—such as flexible operations, new approaches to communication and imaginative ideas for engaging customers. This kind of innovation will continue to be essential for businesses to survive—and thrive.
At the same time, many business professionals feel "stuck" in their careers. A survey by the global staffing agency Robert Half found that 38% of workers have experienced dissatisfaction in their career progression since the pandemic. Of these, almost half reported a lack of skills development.
For success in today's dynamic business world, companies will rely on a workforce led by forward-thinking managers and executives capable of driving new ways of doing business. Professionals aspiring to career advancement will succeed by taking on new challenges, continually growing in business knowledge and experience.
Is an MBA Worth It?
One of the world's leading consulting firms, Deloitte, recently defined the components of a "future-ready" business. First, smart business models will adapt to the changing needs of the organization. Then, equally important, is the preparedness of the company's team members. This means, Deloitte says, "an organizational culture that fosters employees to be capable of working, innovating, continuous learning, and leading under any and all market conditions."
As the professional landscape continues to take new shape in coming years and companies search for talented and highly skilled leaders, advanced education helps prepare job seekers for success in their chosen field. Online MBA programs that cultivate creativity, problem-solving, and critical thinking skills along with technical preparation in specific areas, will equip graduates for today's most in-demand business positions.
The Competition for Jobs
A recent study by Microsoft supports expectations of a large-scale movement of workers in the near future. The survey results showed that more than 40% of employees around the world are considering a change. And since a rapidly increasing number of jobs are structured as remote or hybrid, this broadly opens the geographic landscape for filling positions.
With these dramatic shifts in the workforce predicted, career-change seekers will find themselves amidst a flood of other candidates vying for the same jobs. The expertise and specialized online MBA programs could be the difference-maker for applicants looking to set themselves apart from the pack. 
The Opportunity Outlook
According to the Corporate Recruiters Survey from the Graduate Management Admission Council (GMAC), "graduate management talent is integral to organizational growth plans." In fact, 95% of "consulting sector recruiters" said they would be looking for MBA graduates in 2021. This is almost a 20% increase from 2020 numbers, further demonstrating economic recovery and optimism for the future.
The U.S. Bureau of Labor Statistics reports that, on average, people with master's degrees earn significantly more and benefit from lower unemployment rates than those with bachelor's degrees. The GMAC research projects that the median salary for MBA positions will rebound to the pre-pandemic level of $115,000 annually.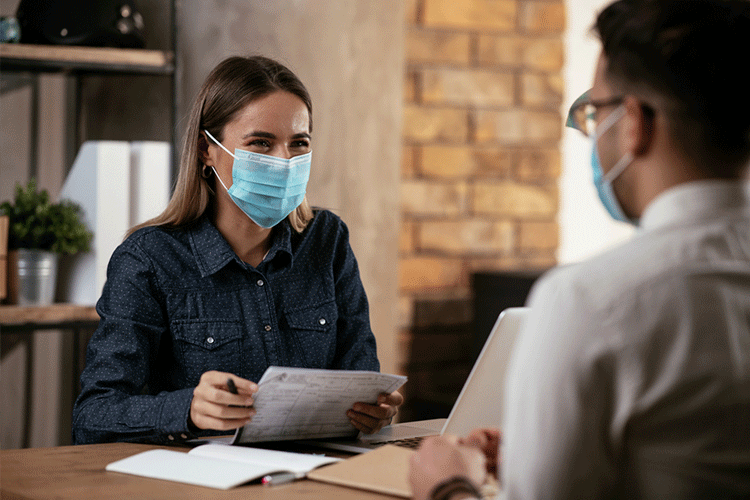 Top Business Professions and Specialized Online MBA Programs
In describing MBA "hot jobs," U.S. News & World Report points to the focused nature of today's leading opportunities. These "bright spots" include high demand for financial, marketing and operations managers who will move companies forward. When considering the most promising fields, the review identifies health care, technology and finance because of the collective success in these areas through the upheaval of the global pandemic.
Walsh University's online MBA program offers four specializations, equipping you to establish yourself as a subject matter expert in the field. Let's take a look at the possibilities in these most sought-after specialties.
Marketing
Marketing managers develop and execute strategic plans to elevate a company's brand, create customers and generate business.
According to recent data from Indeed, there were almost 200,000 searches for "marketing manager" jobs in a one-month period measured, with an average of 27 job searchers per listing for marketing management jobs. Marketing management jobs may include:
Marketing director

Digital marketing manager

Product manager
The Bureau of Labor Statistics projects a 10% increase in jobs for marketing managers from 2020 to 2030, and the median annual salary in 2020 was $142,170.
An Online MBA in Marketing from Walsh University prepares graduates to lead marketing initiatives with competence in research, branding, social media, and integrated communication. Students develop leading-edge knowledge and learn to build strategic marketing plans for today's marketplace.
Management
Management professionals lead organizations forward, navigating complex dynamics of the marketplace.
The U.S. Bureau of Labor Statistics identifies several key roles for business managers in today's workforce, with strong prospects for job growth. Management careers include:
The Walsh Online MBA in Management takes an in-depth look at the roles and responsibilities of management within an organization, equipping students for future leadership positions. Content covers a comprehensive range of business accountabilities including marketing, financial management and business dynamics in a global economy.
Data Analytics
With the explosion of big data and digital marketing, companies increasingly advance business objectives through the intelligent use of data analytics. Organizations rely on highly skilled and strategic-thinking professionals for this purpose.
The role of market research analyst is one of today's fastest-growing professions, with a projected growth rate of 22% from 2020 to 2030.
Marketing research analysts are vital for companies in evaluating sales potential, marketing segmentation and pricing. While a bachelor's degree is the requirement for entry-level jobs, a master's degree positions candidates for leadership positions and specialized technical roles. The highest-paid professionals in market research analysis earned more than $127,410 in 2020.  
Another career path in data analytics requiring specialized technical expertise is data scientist. These experts create techniques and applications to draw useful information from raw data.
An industry profile from the U.S. Bureau of Labor Statistics shows top opportunities for data scientists earning a median salary of more than $100,000. These areas include:
Design of information technology

Organizational management

Technical consulting

Research and development
An Online MBA in Data Analytics from Walsh University covers leading-edge skills and expertise needed for businesses to compete in today's technology-driven global economy. Graduates of the program will be prepared for management roles, guiding companies to succeed in this crucial area of contemporary commerce.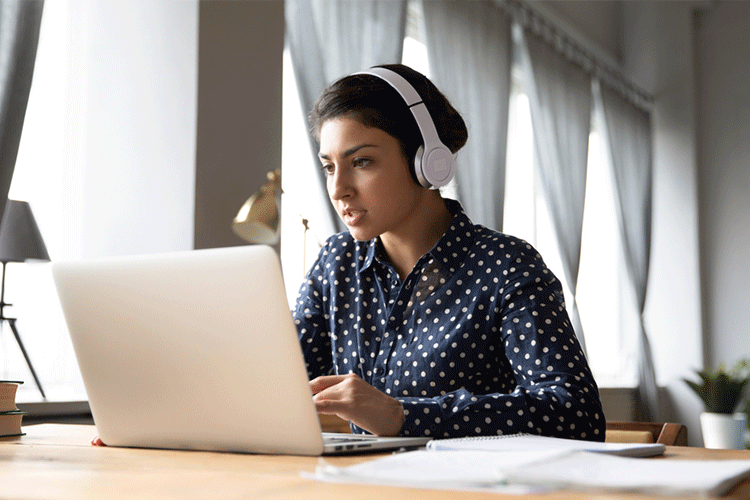 Healthcare Management
The role of medical and health services manager is one of the most in-demand careers today, with a 32% projected increase in jobs from 2020 to 2030 and a median annual salary of $104,280 in 2020.
Health care managers, also commonly referred to as health care administrators or healthcare executives, are leaders in organizations that provide medical and health services, such as hospitals and physician offices. As administrators for departments or entire practices, healthcare managers plan and orchestrate operations and carry the responsibility of navigating legal compliance and technological development.
A master's degree is a common pathway into a healthcare management career, with graduate education giving job seekers an edge.
The Walsh Online MBA in Healthcare Management prepares graduates to improve healthcare organizations and systems through strategic planning grounded in data analysis and critical thinking. Courses such as Legal & Policy Aspect Healthcare and Healthcare Finance/Economics help lay the foundation of the diverse range of topics students will encounter in the healthcare environment.  
What Is the Next Step in Considering Online MBA Programs?
As you plan toward your future in a business career, earning a master's degree may be the path to achieving your goals. Walsh University's online MBA program develops essential skills and relevant knowledge for leading organizations in a global, ever-changing economy.
Through connections with a diverse group of faculty and students in the program, you will broaden your perspectives and find opportunities for real-time experiential learning. A professional mentor will personally coach you to identify your leadership style, build your strengths and chart the course of your career plans.
Walsh's 100% online platform allows you to complete your degree in a flexible format while continuing to work full-time. Here are a few details about what to expect:
Start at a time that works best for you, choosing from one of six intakes per year.

Select a specialization that fits your interests and career goals.

Take up to two eight-week courses per term, earning a total of 36 credit hours.

Complete your degree in as little as one year.
Explore Walsh University's online MBA program here to learn more about each specialization. Submit your information online, and a dedicated enrollment advisor will guide you in evaluating your options.