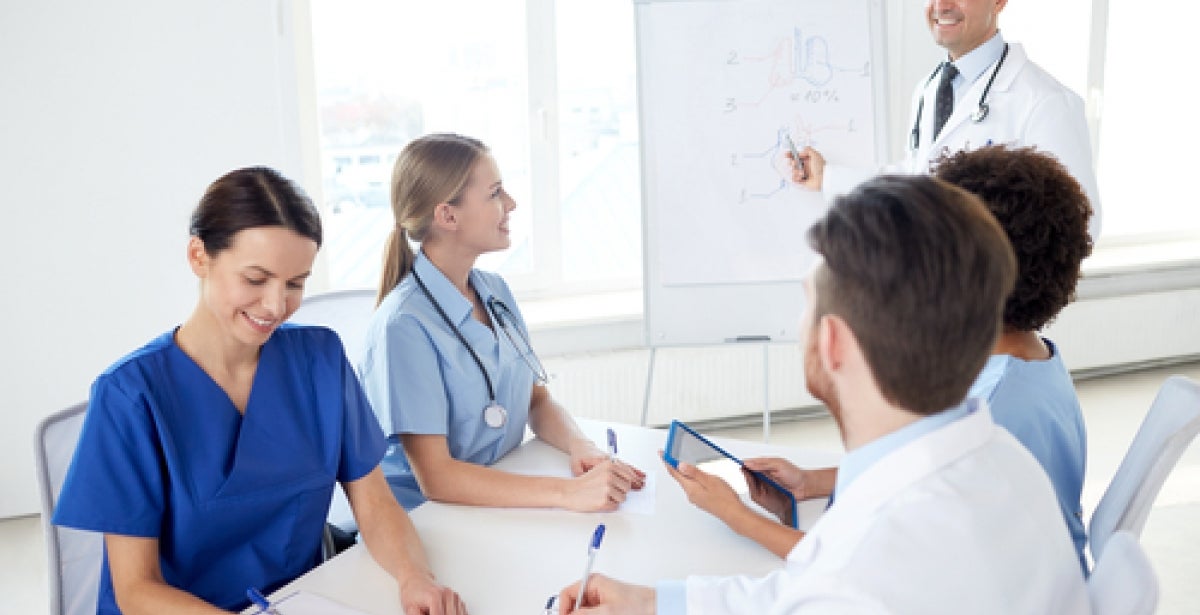 Why Become a Nurse Educator?
One of the most rewarding ways you can choose to advance your career is through an online master's degree in nursing education. Technology has made it easier than ever to obtain a master's degree by taking classes online, making life and school more manageable. Walsh University's online MSN-NE is an online nursing education program that enables you to learn on a schedule that works for you.
Nurse Educators in Hospital Settings
Nurse educators have the opportunity to work in a leadership role in a hospital setting, bringing evidence-based practice to the bedside as a trusted expert in their unit. As a leader in the hospital, the educator is a valuable asset to the interprofessional team and acts as an advocate for patients and nurses. Enhancing the knowledge of nurses and empowering them with education is gratifying and valuable to the advancement of the profession.
Nurse Educators in Academic Settings
Another opportunity available to a nurse educator is teaching in an academic setting. Providing nursing education to growing and developing nurses can be a very fulfilling profession. The educator teaches students the underlying principles of disease processes that build the foundation for care and aid them in overseeing their patients. By providing education to students at the start of their nursing careers, the educator facilitates the development of students into professional, critical-thinking, proactive nurses.
The advancement of education has allowed instructors to coach students in a variety of settings, including hospitals, clinics, classrooms, simulation labs, and online communities. This innovation allows great freedom and creativity for the educator to enhance the experiences of their pupils by providing real-life scenarios in a safe environment. What a fantastic feeling it is to see the spark of enlightenment in students when they recognize how to holistically care for a complicated patient; as the educator, you can take pride in instilling that knowledge.
Flexible Schedule as a Nurse Educator
A career in nursing education has benefits not offered by bedside nursing, including the rewarding, nurturing feeling of advancing the careers of current and future nurses. Nurse educators have more flexibility with their schedule and often have breaks in school that mirror those of the students. The nurse educator does not have to work weekends or holidays. Unlike most nurses, educators generally do not work 12-hour shifts at the bedside lifting patients or doing strenuous physical labor.
The option of wearing multiple hats awaits any nurse choosing to go into nursing education. Each of these roles can be rewarding and offer a lifetime of benefit to the educator, nurses, patients and students. Nurse educators have the opportunity to leave their footprint on the nursing profession and advance it in a positive and influential way.