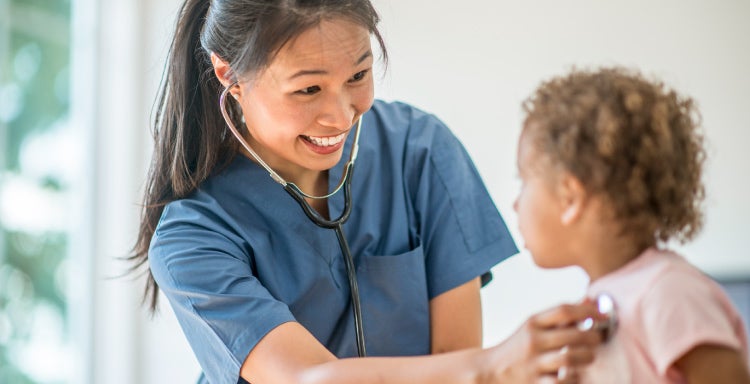 Practice Authority for Nurse Practitioners: Everything You Need to Know
Since the creation of the nurse practitioner (NP) role more than five decades ago, NPs have advocated for full practice authority, which allows them to practice to the full extent of their education, training and certification without physician oversight.
But while NP degree programs and board certifications are consistent and standardized nationwide, NP practice authority still varies by state.
Nurses nationwide are pursuing advanced degree programs so that they can become practitioners.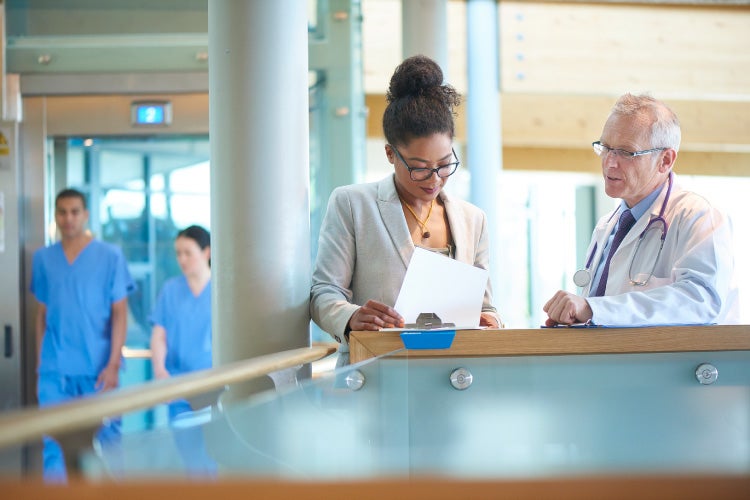 History of the Nurse Practitioner
The need for more primary care health care services first surfaced in 1965 when Medicare and Medicaid expanded their coverage to low-income women, children, the elderly and those with disabilities. With so many new people qualifying for coverage, the nation experienced a shortage of primary care physicians.
Visionaries Loretta C. Ford, EdD, PNP, FAAN and Henry Silver, MD, established the first nurse practitioner program in the United States in 1965. Their program was established as a certification program, but in the early 1970s it was elevated to a master's degree program.
A Brief Timeline
In 1971, Idaho was the first state to recognize nurse practitioners' scope of practice, which included diagnosing and treatment.
By 1973, there were more than 65 nurse practitioner programs in the United States, and six years later, the country had 15,000 nurse practitioners.
The American Academy of Nurse Practitioners was established in 1985.
By 1989, 90% of NP programs were master's degree or post-master's degree programs.
By the end of the last century, there were more than 63,000 NPs in the U.S.
By 1994, five states had approved full practice authority for NPs.
In 2013, the American Academy of Nurse Practitioners and the American College of Nurse Practitioners (founded in 1995) joined to form the American Association of Nurse Practitioners (AANP®), the largest, full-service national professional membership organization for NPs of all specialties.
Today, more than 290,000 NPs practice in the United States, with an estimated 1.06 billion patient visits each year.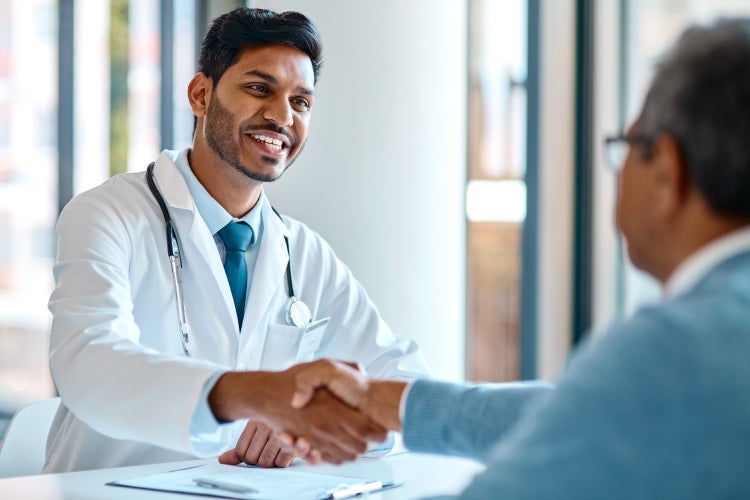 NP Practice Authority Adoption
Over the years, states have adopted full practice authority slowly and independently. In 1994, five states – Alaska, Iowa, Montana, New Mexico and Oregon – granted NPs full practice authority.
In 1997, Medicare authorized reimbursement for NP services, thus expanding the number of states willing to approve full practice authority. By the year 2000,10 states and the District of Columbia were on board.
Today, 22 states have granted full practice authority to NPs across the country. The other 28 have been slow to adopt the model and place restrictions on the NP's scope of practice, leaving some people in those states with limited access to quality health care.
NP Practice Authority Scope
AANP defines the three types of practice authority as full practice, reduced practice and restricted practice. The discussion around NP practice authority is ongoing because legislation and regulatory laws vary by state.
NP certification is nationally regulated, but many states are still debating the role physicians play as it relates to the scope of the nurse practitioner.
Full Practice
Full practice authority allows NPs to provide primary care to the full extent of their post-graduate education, clinical training and national certification. They can evaluate and diagnose patients, order and interpret diagnostic tests, manage treatments and prescribe medications, including controlled substances.
This model, supported by the National Academy of Medicine and the National Council of State Boards of Nursing, essentially gives the NP authorization to practice and prescribe exactly as a physician does, without supervision.
In addition to the District of Columbia, the following 22 states grant full practice authority. Some are approved immediately upon licensure, while others require working a set number of hours or years under the supervision of a physician before they are granted full practice authority.
Alaska
Arizona
Colorado
Connecticut
Hawaii
Idaho
Iowa
Maine
Maryland
Minnesota
Montana
Nebraska
Nevada
New Hampshire
New Mexico
North Dakota
Oregon
Rhode Island
South Dakota
Vermont
Washington
Wyoming
Reduced Practice
Some states' practice and licensure laws reduce the capacity of the NP's role in at least one area of their practice. As defined by AANP, some "state laws require a career-long regulated collaborative agreement with another health provider in order for the NP to provide patient care, or it limits the setting of one or more elements of NP practice."
The following 16 states allow NPs to practice with reduced authority:
Alabama
Arkansas
Delaware
Illinois
Indiana
Kansas
Kentucky
Louisiana
Mississippi
New Jersey
New York
Ohio
Pennsylvania
Utah
West Virginia
Wisconsin
Restricted Practice
In restricted practice states, licensure laws require "career-long supervision, delegation or team management by another health provider in order for the NP to provide patient care," according to AANP. This means that NPs can only treat patients under supervision by a physician(s).
12 states allow NPs to practice with restrictions, and those restrictions vary by state:
California
Florida
Georgia
Massachusetts
Michigan
Missouri
North Carolina
Oklahoma
South Carolina
Tennessee
Texas
Virginia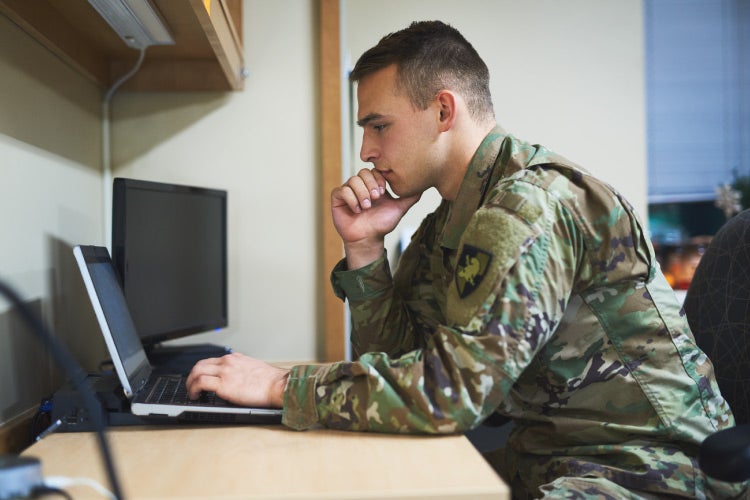 NP Practice Authority and Veterans Affairs
In December 2016, the Department of Veterans Affairs (VA) granted NPs permission to practice independently without physician supervision, overriding the state law in which the NP practices.
The AAPN released a statement supporting the VA's decision: "AANP applauds this move to provide our nation's veterans with direct access to the health care services of NPs and other APRNs and encourages the VA to include our CRNA colleagues."
NP Practice Authority Expands Its Scope
This was a big win for the full practice authority movement; the VA is the nation's largest employer of nurses, which includes nearly 6,000 NPs. It serves nine million veterans each year.
"Advanced practice registered nurses are valuable members of VA's health care system," said VA Under Secretary for Health Dr. David J. Shulkin. "Amending this regulation increases our capacity to provide timely, efficient, effective and safe primary care, aids VA in making the most efficient use of APRN staff capabilities, and provides a degree of much needed experience to alleviate the current access challenges that are affecting VA."
The Growing Need for Full Practice Authority
There are a multitude of sound reasons for states to adopt full practice authority legislation. First and foremost, NPs are a ready, willing and able workforce. Their education and skill set ideally positions them to help improve access to primary care.
An Aging Population
The aging population is growing exponentially and the health care needs of this group are increasing rapidly. According to the U.S. Department of Health and Human Services, the U.S. population of people ages 65+ increased 33% from 37.2 million in 2006 to 49.2 million in 2016. This number is projected to double to 98 million by 2060.
Supply and Demand
Unfortunately, just as we're seeing a growing demand for health care, there is a shortage of primary care physicians now and a looming deficit on the horizon. According to new data published in June 2020 by the Association of American Medical Colleges, the U.S. could see an estimated shortage of between 21,400 and 55,200 primary care physicians by 2033.
Additionally, as many as two in five physicians will be 65 or older within the next decade and will be retiring along with the general population.
To make an already concerning problem worse, fewer new doctors are entering the field of family practice.
Meanwhile, Kaiser Health News noted in an article that 8,166 internal medicine positions were offered in 2019 through the National Resident Matching Program, the highest number on record, adding to the shortage of providers. However, only 41.5% of the positions were filled by senior med students pursuing their medical degrees.
The Underserved
There are 80 million people living in areas that lack adequate access to primary care. They have been identified as primary care Health Professional Shortage Areas (HPSAs). Nearly 15,000 primary care practitioners are needed to serve this group's health care needs.
The Coronavirus Pandemic
COVID-19 has wreaked havoc on the health care system, especially in hospitals where the need for acute care has been the greatest. In an effort to increase the number of frontline workers to handle the influx of patients, some states across the country have altered NP practice authority by lifting or waiving their current practice agreement legislation.
Three states – Kansas, Michigan and Tennessee – issued an executive order lifting all restrictions, but those orders have now expired. Six states have issued temporary suspension orders, and 13 states issued temporary waivers of practice agreements.
But given the ongoing increase in cases and deaths across the country, more still needs to be done.
The Opioid Crisis
As of December 6, the CDC reported a provisional death rate of more than 80,000 from drug overdoses in 2020; seven out of 10 of these deaths, on average, are due to opioids.
Primary care professionals are on the front lines to deal with this epidemic, yet shortages of PCPs leave some people without care and the addiction treatments they need. In rural areas, patients are almost five times as likely to live in a county with primary care physician shortages compared to urban and suburban residents.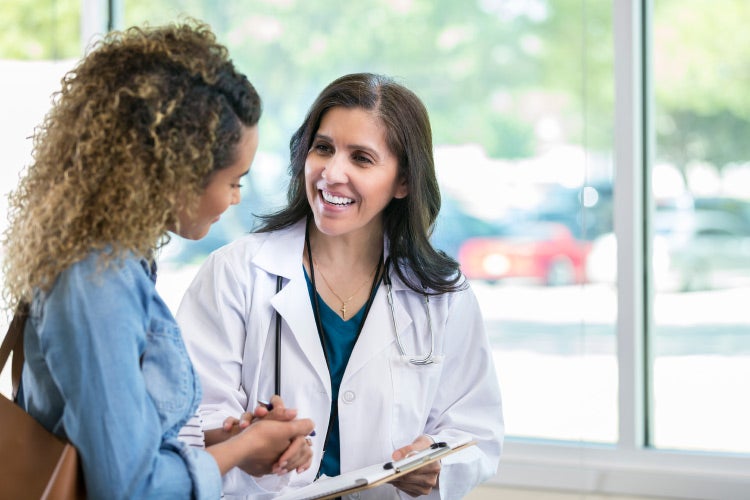 The Good News: NPs Can Fill the Gap
The need for full practice authority is paramount so that NPs can fill the PCP gap.
While the pool of PCPs is shrinking, the number of NPs is growing. There were more than 290,000 licensed nurse practitioners in the country as of December 2019, 65% of whom were licensed as family nurse practitioners.
The BLS predicts that nurse practitioner jobs will increase 28% over the course of 10 years through 2028. This provides a great deal of growth potential for the profession and for you personally.
NP Practice Authority and Full Practice Authority Adoption
For example, within the first five years of adopting full practice authority, "the number of Arizona licensed NPs in the state increased 52 percent from 2002 to 2007…with the largest percent increase of NPs occurring in the rural-rural classified counties."
Additionally, the number of licensed NPs in Nevada has nearly doubled since the state adopted full practice authority in 2013.
The Benefits of Full Practice Authority for Patients
States that see the value of extending NP practice authority to the fullest extent allow NPs to practice and prescribe drugs without physician oversight.
Improved Access
Full practice authority improves access to care, especially in underserved areas. States with full practice authority are more likely to have NPs working in rural and underserved areas than states with more restrictions.
Full practice authority streamlines care and provides access right when it's needed. Having to consult with a physician creates delays in care and can leave some patients with unmet needs.
Patient Satisfaction
Full practice authority protects patients' rights to see their health care providers of choice by removing anti-competitive licensing restrictions.
"What's more, patients seeing nurse practitioners were also found to have higher levels of satisfaction with their care. Studies found that nurse practitioners do better than physicians on measures related to patient follow up; time spent in consultations; and provision of screening, assessment, and counseling services." – Robert Wood Johnson Foundation
Better Health Outcomes
It makes sense that people who have regular access to routine and preventive health care tend to be healthier.
The Office of Disease Prevention and Health Promotion reports that "people with a usual source of care have better health outcomes, fewer disparities, and lower costs."
Expanding NP practice authority to the fullest, thereby allowing NP independence, increases the frequency of routine checkups, improves care quality and decreases emergency department visits by patients.
Researchers in an article in the Journal of Health Economics point out: "We find that NP independence increases the frequency of routine checkups, improves care quality, and decreases emergency room use by patients with ambulatory care sensitive conditions."
One study looked at Medicaid rates and found that states with full practice authority had lower hospitalizations, lower readmissions and improved health care status for Medicaid beneficiaries.
Healthy State Report Cards and Full Practice Authority
According to the president of AANP in an article featured on Nurse.com, states with full practice authority have healthier residents and consistently rank higher on state health report cards.
Eight of the top 10 healthiest states — Colorado, Connecticut, Hawaii, Iowa, Minnesota, Rhode Island, Vermont and Washington — have full practice authority laws, which enable patients to directly access NP care without restrictions.
By contrast, the 11 lowest-ranking states have laws that directly limit NP practice authority.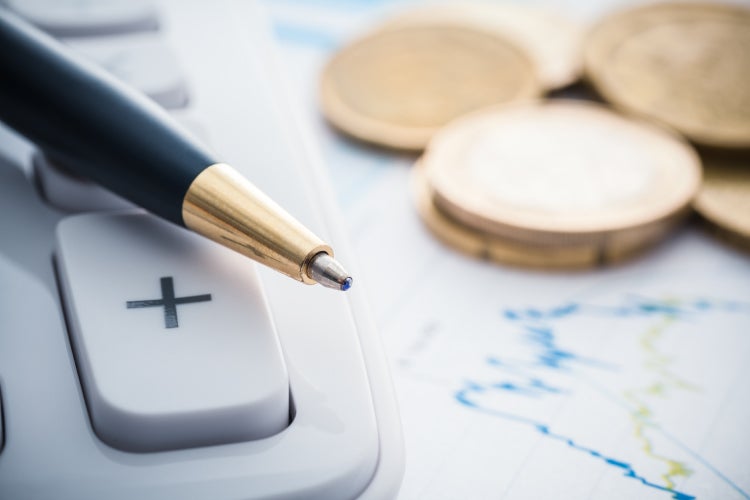 Full Practice Authority Is Cost Effective
Preparing a physician for a medical degree is costly. The American Association of Colleges of Nursing reported that NPs' education costs are 20 to 25 percent less than physicians' medical school costs. In 2009, the total tuition cost to prepare an NP for practice was less than one year's tuition for an M.D. or D.O. degree.
Cost Savings Now and in the Future
There is evidence that cost-related outcomes such as length of stay, emergency visits and hospitalizations using NPs for care are equivalent to those of physicians.
Even more impressive is the study in 2012 that used prior research and data to predict the potential economic impact that would be realized with greater use of NPs and other advanced practice nurses. It predicted a staggering $16 billion in immediate savings that would only increase over time.
In contrast, studies have shown that states without full practice authority have higher costs of care. South Dakota saved $70,000 a year in regulatory oversight costs just by adopting full practice authority in 2017.
Full Practice Authority: The Future Is Now
Increased primary care demand for an aging population, rising health care costs and limited access to care are reshaping the health care landscape. The good news is that with change comes opportunity.
You are in the unique position to grow your skills as a nurse and become a leader in service to others.
Advance Your Degree and Increase Your Salary
U.S. News & World Report lists nurse practitioner jobs with a median income of $107,030 and cites NPs as #4 out of #29 in the Best Healthcare Jobs list.
Even more impressive, it cites the role of nurse practitioner as #5 in the 100 Best Jobs of 2020 for these reasons:
It pays well.
It's challenging.
It matches your talents and skills.
It offers room for advancement.
It provides a satisfying work-life balance.
It's in demand.
Get a quick look at the average salaries of NPs in different states.
Beyond the benefits of becoming an FNP, you can join the growing number of NPs who are championing legislation for increased NP practice authority in states that are reluctant to change.
AANP has a wealth of information about how you can join the movement to change legislation in your state to allow full practice authority. Take a look at their 2020 state policy priorities, which includes modernized state licensure laws and streamlining care delivery.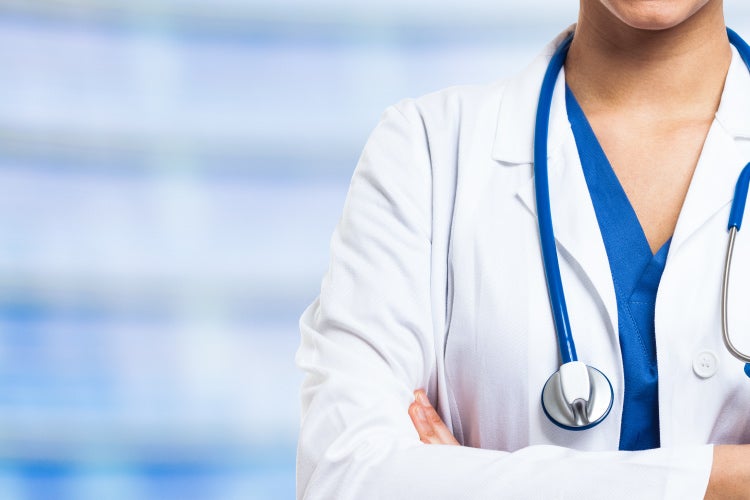 Walsh University Online
The online MSN-FNP degree from Walsh University is more flexible and affordable than similar programs and is accredited by the Commission on Collegiate Nursing Education and the Higher Learning Commission.
Walsh graduates have above average pass rates on the AANP Certification Board Exam.
Competitive tuition rates and flexible financial aid are some of the perks of an online education at Walsh University.
Other benefits include:
A placement coordinator will provide you with a preceptor and sites for your clinicals.
You'll gain 650 clinical hours of experience.
You'll connect with a fully engaged faculty of experienced nurses.
You'll benefit from small class sizes.
Dedicated and proactive support, along with one-on-one coaching will help you succeed.
Read more of Walsh University online's top MSN-FNP blog below:
1. The Top 10 Tips for Nurses to Maintain Work/Life Balance
2. MSN to DNP: 5 Benefits of Advancing Your Nursing Career
3. How Nursing Has Changed with Technology
4. MSN vs DNP: What's the Difference?