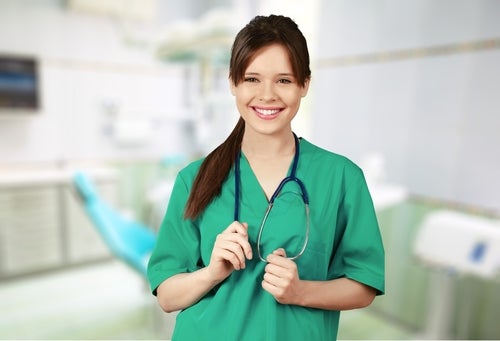 How Long Does a Master of Science in Nursing Take?
As the fields of nursing and medicine continue to advance in knowledge and complexity, many nurses opt to pursue higher education to more effectively serve the needs of patients. Higher education for nurses has become more flexible and has adapted to suit the needs of the working nurse. Some MSN and DNP programs may be completed entirely online, such as Walsh University's Master of Science in Nursing Nurse Educator program, or MSN-NE. Some nurse practitioner programs may also be completed online except for the clinical practicum, which spans several semesters. For those with a passion for nursing and a vision for the next generation of nurses, the nurse educator route may be ideal.
There is high demand for nurse educators due to the nursing faculty shortage in the United States. Nurse educators are seeing rapid development in their field due to the changing nature of healthcare. The National League of Nurses (NLN) has identified several priorities for 2016-2019 with a focus on nurse education and students:
Build the nursing education field through evidence development and evidence-based practice
Increase focus on population health, health promotion, and symptomatology
Promote nurses as scientists
Promote funding for research focused on nursing education and its link to patient outcomes
Focus on bridging the gap between education and practice
The online nurse educator program equips nurses with a passion for helping and teaching others with advanced skills, education in developing nursing curriculum, and teaching strategies to help students and nurses understand and retain information. For some Master of Science in Nursing programs, full-time online attendance may allow for graduation in six semesters, depending on the length of each class. Options at Walsh University exist for either 8-week or 16-week courses, and an online MSN may be completed in as little as six semesters full-time (depending on the course length chosen).
The nurse educator curriculum may vary between universities and programs. Students can expect to take two to three semester hours each of courses in subjects including but not limited to the following:
Evidence-Based Practice            
Nursing Theory
Health Promotion Methods
Professional Development
Healthcare Policy
Advanced Pathophysiology and Pharmacology
Teaching Strategies
Curriculum Design
Advanced Clinical Specialty
In addition to online classes, nurse educator students also put their skills into practice. Students enrolled in Walsh University's online Master of Science in Nursing Nurse Educator program complete a 160-hour clinical practicum focused on implementing the education skills learned and obtaining real-world experience. Students also delve into professional development through a 150-hour practicum. This practicum takes place within the student's specialty of choice. During this project, students collaborate with other members of the healthcare team to develop and implement a professional development program for nurses.
While the MSN-NE program is intensive, students still have flexibility with online courses and practicums that are developed and implemented according to their own needs and schedules. The six-semester program provides an attainable option for furthering nursing practice. Higher nursing education is more valuable than ever, as nursing advances as a profession and increases in complexity. The skills and knowledge gained from higher education grant nurses more autonomy and a greater ability to serve the needs of the population with integrity, excellence, and compassion.
Sources:
A Vision for Advancing the Science of Nursing Education: The NLN Nursing Education Research Priorities (2016-2019). Retrieved from http://www.nln.org/docs/default-source/about/nln-vision-series-(position-statements)/a-vision-for-advancing-the-science.pdf?sfvrsn=2.
Walsh University. Master of Science in Nursing – Nurse Educator. Retrieved from /programs/online-msn-ne.