Become Influential in the Lives of Students
You may already be working with youth or enjoy helping children through their developmental stages. Become a licensed school counselor to further build your students' social-emotional competencies. Walsh University's online Master of Arts in Counseling and Human Development – School Counseling program teaches you how to facilitate individual, group and crisis counseling, develop prevention and intervention programs for at-risk students, assist special needs students, and facilitate connection to community resources for students and parents. Refine your skills through two internships and a final practicum that fully prepare you to earn your school counseling license in Ohio or several other approved states. 
Build comprehensive knowledge of the school counseling profession, including its history, philosophy, and recent trends.
Apply counseling approaches to clients/students and families experiencing trauma or loss such as suicide, death of a parent or sibling, homicide, or unexpected death.
Address issues such as academic achievement, mood and anxiety, oppositional and defiant behavior, sexuality, and substance use/abuse.
Influence students' lives through learned counseling methods.
Consult, collaborate and lead within the educational system through organization/administration knowledge.
Learn counseling assessment and intervention for relational mental and behavioral problems.
The Walsh Online Master of Arts in Counseling and Human Development program is fully aligned with our CACREP-accredited on-ground program.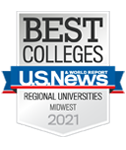 U.S. News & World Report
#56 in Best Value Schools Midwest

Recognized as a College of Distinction for Ohio universities, Catholic universities, and overall for 2020-2021
Application Deadline: February 25, 2022
Spring B Start Date: March 14, 2022 
Online School Counseling
Program Fast Facts
Fully online/no campus visits required
1:1 faculty guidance
100% job placement rate within 6 months of graduation
60 credits / 10 semesters
100 practicum hours
600 internship hours
5 starts per year
Earn your license in Ohio or several other approved states
Admissions Requirements
Bachelor's degree from an accredited college or university   
Cumulative GPA of 3.0 on a 4.0 scale preferred (No GRE required with 3.0 GPA)  
Two letters of recommendation   
Affidavit of good moral character   
Virtual interview   
Resume   
Writing sample 
$10,000 stipend opportunity available to qualified students! Contact Rose Mogus at rmogus@walsh.edu or 330-490-7264, or visit walsh.edu/cope for details!
Online School Counseling Program Curriculum
Below is a sample list of courses you will take while enrolled in the online School Counseling program. After finishing 60 credit hours of coursework, you will complete 100 practicum hours and 600 internship hours within your community. For a full list of courses, please download a brochure.
BSC 560 Intro to Counseling/Counseling Profession
Orientation to the counseling profession through an examination of the history and philosophy of the counseling profession; professional roles of counselors; professional issues in professional counseling. Introduction to stages and strategies in the counseling process. Development of attending skills and case conceptualization abilities. Includes an intensive laboratory focused on developing interviewing skills and mastering counseling procedures. This is a fundamental course.
CHD 620 Foundations of School Counseling
This course serves as an orientation to the school counseling profession. The course covers history, philosophy, and trends in school counseling; roles, responsibilities, knowledge of the school setting and curriculum; legal and ethical issues; policies, laws, and legislation, and implications of sociocultural, demographic, and lifestyle diversity; and organization and administration of the educational system. Students will learn how to organize, administer, and evaluate a comprehensive, developmental school counseling program based on current models of school counseling programs and the individual, school, and community needs. They will learn about national standards, certification, and licensure requirements.
CHD 650 Developmentally Informed Trauma, Crisis & Grief Interventions
Students will develop an understanding of counseling clients/students during crisis, disaster, and other trauma/grief causing events. This course will examine theories, models, assessment techniques, and intervention strategies. The counselor's collaborative role in crisis preparedness and response if examined, including self-care strategies. The difference in responses to trauma/grief will be explored, along with counseling strategies to facilitate a healthy recovery. Counseling approaches for clients/students and families experiencing the trauma/loss such as suicide, death of a child/sibling, homicide, and unexpected death will be included.
CHD 655 Counseling Children & Adolescents
The course covers the clinical management of common problems with children/adolescents. The importance of family and parent training is emphasized, as well as the critical need to intervene with children using play as the language of the child, Issues such as academic achievement, mood and anxiety, behavioral management, oppositional and defiant behavior, sexuality, substance use and abuse, self-harm and suicide are explored from a developmental perspective. Assessment, service planning and building a community-based system of care will be described based on current research literature. Creative interventions, including symbolic and art techniques, will also be explored.
CHD 680 Issues in School Counseling
This course is designed to provide an overview of current issues in school counseling such as achievement gap, academic success, preventing school dropout, at risk youth, exceptional abilities, homelessness, etc. This course emphasizes developmentally appropriate prevention, intervention, and responsive counseling services for working with the diverse populations within the school setting. Included topics: program planning, implementation and evaluation; use of date and accountability; advocacy and ethical and legal practices in the context of the school environment.