The Importance of Leadership in Nursing
An important first step to becoming a nursing leader and creating meaningful change is getting your DNP.
In a landmark report, the National Academy of Medicine (NAM) (formerly the Institute of Medicine) declared that growing nursing leadership is key to U.S. health care reform. The IOM called on nurses to prepare for leadership roles through doctoral nursing education.
The good news is that more nurses than ever are earning doctorates. Between 2010 and 2019, the number of Doctor of Nursing Practice (DNP) graduates increased from roughly 1,300 to 8,000 per year.
Still, the demand remains high for DNP-prepared nurses in health care leadership.
Continue reading to learn about the importance of leadership in nursing. Plus, find out how earning a DNP degree enhances nurses' capacity to transform health care.
What Is the Importance of Leadership in Nursing?
The importance of leadership in nursing cannot be understated because it plays a vital role in health care quality improvement.
According to the NAM, nurses have a distinct perspective of health care. That's because they are the largest segment of the U.S. health care workforce and spend the most time delivering direct patient care.
Through their central role in health care, unique education and experience, nurses are equipped to improve patient outcomes. But those who advance their education to the DNP level can make the broadest impact.

The DNP equips nurses with advanced knowledge and skills in evidence-based practice, quality improvement, systems leadership and other critical areas. As a result, DNP graduates are prepared to lead health care transformation at the individual, community and population levels.
How Do Nurse Leaders Improve Health Care?
DNP-prepared nurse leaders are positioned to improve health care by fostering change. But how?
They optimize quality outcomes by advancing nursing practice and driving evidence-based decision-making. At the same time, DNP-prepared nurse leaders enable and inspire fellow nurses to practice to their full potential.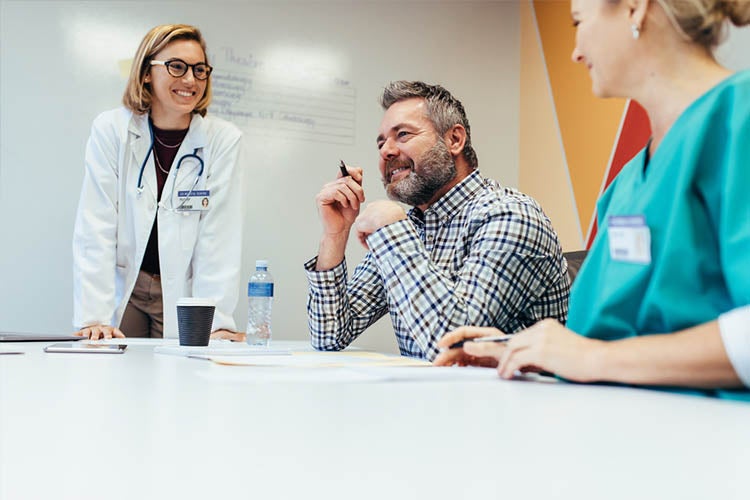 Advancing Nursing Practice
Nurse leaders influence health care by being change agents with a focus on quality and safety. Those prepared with a DNP education are equipped to advance the body of health care knowledge and nursing practice by utilizing their advanced training in systems thinking.
According to the NAM, strong nurse leaders lead the charge in:
Determining, designing and testing evidence-based health care improvements
Implementing improvements across the health care system through policy change
Translating new research into practice and nursing education, and from nursing education to practice and policy
These activities improve health care by assuring quality and safe patient outcomes.
Demonstrating Accountability
DNP-prepared nurses lead the design, implementation and evaluation of quality improvement across all aspects of the health care system.
Through their leadership, nurses show accountability for making improvements. They also ensure the accountability of interdisciplinary team members. This sense of responsibility drives action and leads to progress.
Empowering Fellow Nurses
Nurse leaders transform health care by empowering fellow nurses.
"Those around DNP-prepared nurses look to us to teach, inspire, care for and stand next to them. We step up every time because we are committed to helping others to rise up to be the best they can be."
-Dr. Christina Gabele, DNP, ENP, FNP-BC, Coordinator and Clinical Assistant Professor, Walsh University
Nurse leaders are mentors. They also model leadership behavior. In doing so, they empower and inspire other health care professionals to drive improvement.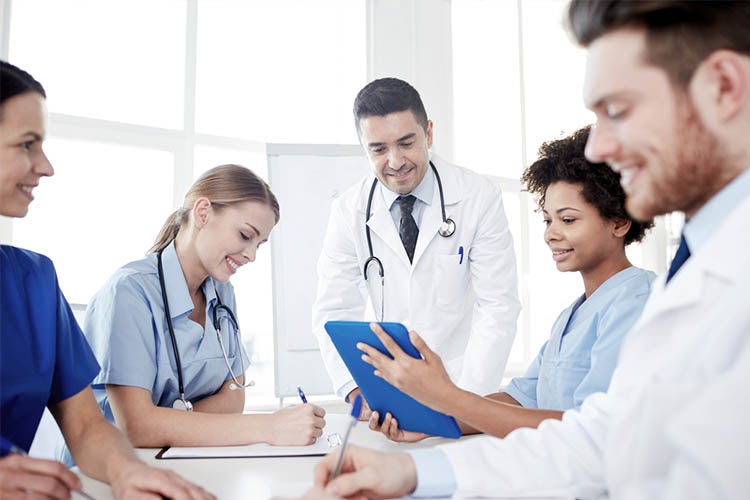 How Does a DNP Degree Prepare Nurses to be Leaders?
The practice-focused DNP is a terminal nursing degree that prepares graduates to translate research into real-life clinical settings. The curriculum builds upon nurses' clinical expertise in the areas of evidence-based practice, leadership, systems and quality improvement. 
"DNP education emphasizes leadership by preparing graduates with an understanding of systems thinking, organizational behavior in the health care environment and evidence-based practice."
-Dr. Tracey M. Herstich, APRN, DNP, CNP, Clinical Assistant Professor, Walsh University DNP Programs
DNP programs also develop advanced communication, the most important skill of the nurse leader. Effective nursing leadership requires proficiency in verbal, non-verbal and written communication.
"The nurse leader must know when to talk and when to listen, giving others the chance to express their ideas yet respectfully maintaining control. Effective communication skills are key to interprofessional collaboration, teamwork, patient-centered care and quality improvement activities. These are necessary components for improving outcomes at all levels."
-Mary S. Cook, DNP, MSN, RN, CNE, Clinical Associate Professor of Nursing, Walsh University DNP Programs
By developing this advanced competence, DNP programs prepare graduates to strengthen nursing practice and health care delivery to improve outcomes at the patient and systems levels. DNP-prepared nurses can lead this transformation through clinical practice, organizational leadership and education, depending on the focus of their doctorate program. 
What is the Importance of Leadership in Clinical Nursing Practice?
Leaders in clinical nursing practice ensure quality and safe patient outcomes and lead interdisciplinary teams. 
According to the NAM, nurse leaders in care environments are responsible for:
Identifying practice issues
Designing, planning and implementing improvement initiatives
Monitoring improvements
Adjusting practice to achieve established goals
DNP graduates are educated in all of these areas. They know how to develop, implement and evaluate evidence-based practice.
The nurse practitioner (NP) role is one example of nursing leadership in clinical practice.
NPs are licensed, independent advanced practice nurses who provide various primary, acute and specialty health care services. They practice in specialties including family health, pediatrics and psychiatric/mental health.
The current minimum level of education required to become an NP is a master's degree. But leading health care organizations have advocated for the DNP degree to become the new standard.
The National Organization of Nurse Practitioner Faculties (NONPF) recommends that a DNP degree be the entry-level NP education by 2025.
According to NONPF, a DNP program equips NPs with the preparation needed to lead and deliver quality health care in an increasingly complex health care system.
Career Outlook for Nurse Practitioners
NP is ranked as the second-best job in health care and third-best job in the country overall by U.S. News & World Report. It received high marks for the job market, future growth and salary.
Employment
NPs will experience tremendous job growth between 2019 and 2029. The U.S. Bureau of Labor Statistics (BLS) estimates that NP employment will increase by 52%, which is 13 times higher than the average growth rate of all jobs.
The increased need for preventative care is fueling NP employment. Another factor is the expanding aging population, which requires a variety of health care services.
Salary
Many NPs earn six figures. The average salary nationwide is $114,510.
NPs can earn even more depending on their specialty, experience level, educational background and practice setting. The top quarter of NPs take home an average of $130,240.
What is the Importance of Organizational Nursing Leadership?
Organizational nurse leaders facilitate change and quality improvement at the highest levels of health care.
DNP program graduates are qualified to assume leadership roles in a variety of organizations, including health care systems, government agencies, non-governmental organizations and academic institutions.
Examples of these leadership positions are chief nursing officer, patient care director and dean of nursing.
Organizational nursing leadership involves:
Developing, directing and evaluating quality improvement initiatives
Designing and evaluating approaches to health care delivery
Implementing information technology to improve practice
Taking accountability for patient outcomes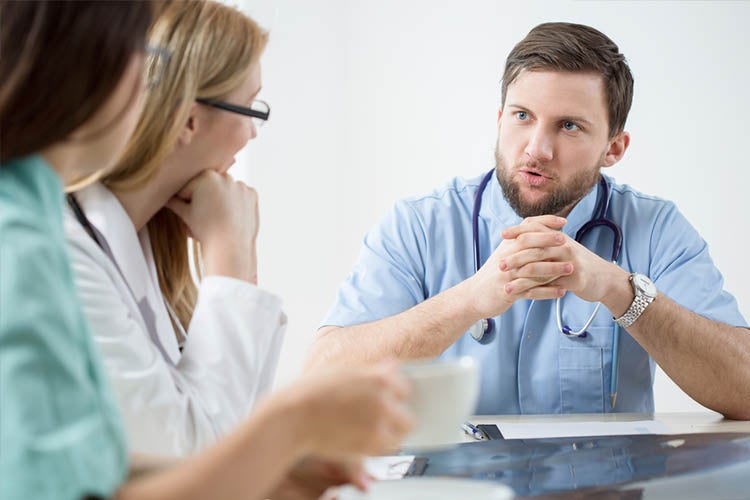 Career Outlook for Organizational Nurse Leaders
The health care administrator is one type of organizational nurse leader. It's the fourth-best occupation in the country, according to U.S. News & World Report.
The position received high ratings for salary, the job market and work/life balance. Plus, health care administrators indicated above-average satisfaction with upward mobility, stress level and flexibility.
Employment
The employment of health care administrators is growing. With the soaring demand for patient care, health care organizations need workers to organize and manage the delivery of health care and staff.
The BLS projects a 32% increase in health care administration employment between 2019 and 2029. That figure is eight times higher than the average growth rate of all jobs.
Salary
Health care administrators can also earn six figures. The national average salary is $118,800. The top quarter earns an average of $139,650.
What is the Importance of Leadership in Nursing Education?
Nurse educators teach the next generation of nurses. They have an indirect role in assuring quality and safe patient outcomes by building and evaluating the competence of nursing students.
Nurse educators also play a critical role in growing the nursing profession. A sufficient pool of nursing faculty enables nursing programs to admit the maximum number of qualified candidates.
DNP programs for aspiring nurse educators prepare graduates for clinical teaching roles and leadership roles in clinical programs. They also give graduates a competitive advantage in the nurse educator job market. Nearly 87% of vacant full-time nursing faculty positions for the 2020-21 academic year required or preferred a doctorate.
Career Outlook for Nurse Educators
With the burgeoning demand for RNs, it's an ideal time to become a nurse educator.
Employment
The BLS estimates that the employment of nurse educators will rise by 13% between 2019 and 2029. Most growth will stem from institutions of higher education.
The need for nurse educators is high because many faculty are approaching retirement. One-third of nurse educators will likely retire by 2025.
Salary
Nurse educators earn a solid and stable salary. The average clinical nurse educator salary nationwide is $81,647.
Many nurse educators also practice in a clinical setting during the week, which boosts their income.
How are DNP-Prepared Nurses Shaping the Future of Our Health Care System?
DNP-prepared nurses are transforming the U.S. health care system through their leadership. 
"RNs who advance their education with a DNP make significant academic and professional contributions that improve the quality of health care."
-Edward D. Cornman DNP, APRN, CCRN, Clinical Assistant Professor, Walsh University DNP Programs"
Here are just a few examples of how DNP graduates are making a difference through clinical practice, policy and education.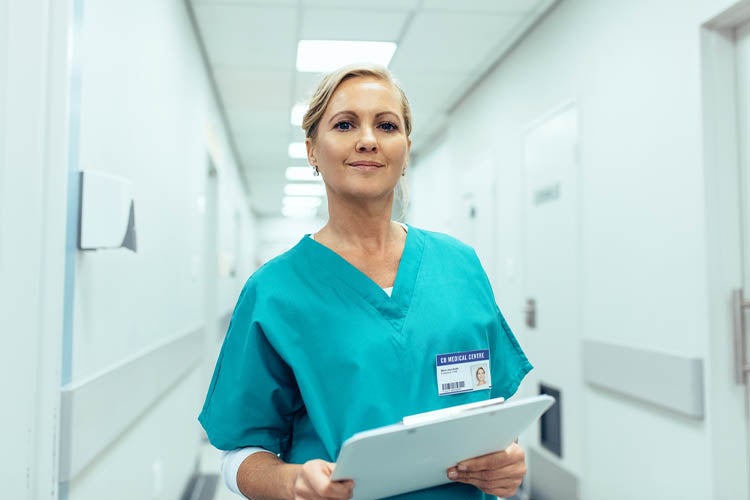 Practice
DNP-prepared nurses positively shape health care through advanced clinical practice. They identify issues in practice, collaborate across specialties to solve clinical problems and implement and evaluate evidence-based solutions.
Increasing access to care is another example of how DNP-prepared nurses are shaping the future of our health care system.
By 2033, the U.S. will have a deficit between 54,100 and 139,000 physicians. That's according to the Association of American Medical Colleges.
NPs are helping to fill the gap. According to the American Association of Nurse Practitioners, NPs are uniquely qualified to "make high-quality, patient-centered health care available to the broadest possible range of consumers."
Through increased access to care, NPs are improving patient outcomes. A recent study found that easing primary care shortages in underserved U.S. counties would save more than 7,000 lives each year.
Policy
DNP-prepared nurses improve health care quality by leading policy initiatives. They contribute to policymaking that benefits the welfare of entire populations.
Nurses with a DNP degree address health care needs through policy by:
Advocating for NP Full Practice Authority: Partnering with legislators to advocate for policies that expand the NP scope of practice.
Providing Expert Guidance: Providing expert policy guidance, including evaluating the outcomes of new practice policies and articulating inconsistencies between practice policies and the best evidence.
Serving on Boards: Influencing institutional decision-making through service on boards and coalitions.
Education
DNP-prepared nurses transform health care through their leadership in education.
With advanced nursing knowledge and skills, DNP-prepared nursing faculty apply their clinical and systems thinking and evidenced-based practice expertise to educate future nurses in the classroom. They also help grow the profession.
According to the AACN, U.S. nursing schools could not offer admission to over 8,000 qualified applicants in 2019. Two-thirds of nursing programs pointed to a shortage of faculty or clinical preceptors.
Prepare to Change Lives as an Empowered Nurse Leader at Walsh University
The importance of leadership in nursing is clear. Nurses who develop as leaders have the capacity to transform health care and the nursing profession.
Do you want to improve quality and outcomes on a larger scale?
Walsh University's online DNP programs will help you gain the advanced nursing knowledge, strategic mindset and leadership skills needed to positively impact health care.
We are proud to offer online DNP programs for BSN or MSN entry:
Doctor of Nursing Practice - Family Nurse Practitioner (BSN entry)
Nurse Educator MSN with Doctor of Nursing Practice (BSN entry)
Doctor of Nursing Practice/Psychiatric Mental Health Nurse Practitioner (BSN entry)
Doctor of Nursing Practice (MSN entry)
As a student, you'll develop leadership and advocacy skills, expertise in organizational and health systems, plus critical thinking abilities.
Find out how you can get started in Walsh University's online DNP programs.