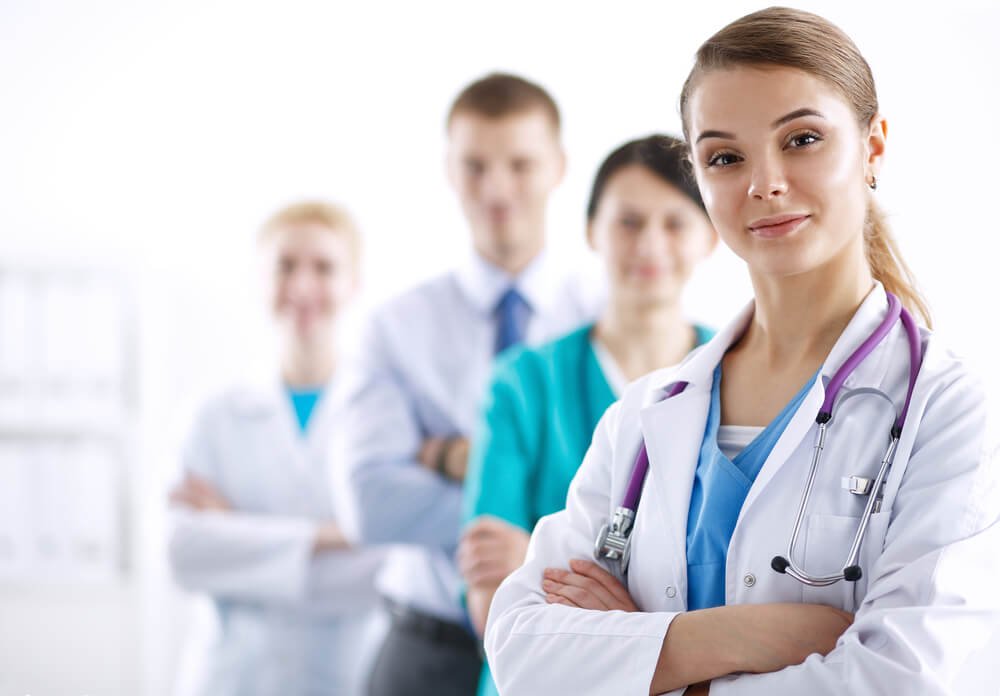 How Does Advanced Pharmacology Help Family Nurse Practitioners Manage Medication Plans?
Family nurse practitioners are registered nurses who receive advanced-level nursing education, such as a Master of Science in Nursing. FNP students take courses such as advanced patient health assessment, advanced pathophysiology and advanced pharmacology to educate them for their new role as advanced practice nurses.
Family nurse practitioners hold high levels of responsibility, and these advanced classes help them assess, diagnose, treat, and manage patient care. Advanced pharmacology classes are especially critical to a family nurse practitioner's skills, and help them plan and manage patients' medications.
Prescribing the Right Medications
Advanced pharmacology gives family nurse practitioners pharmacology education above what they received in their basic nursing education. FNPs need to know, for example, which antibiotics treat which pathogens. A patient with an infection might not notice any improvement if they aren't taking the correct antibiotic. In fact, the infection may even worsen with an incorrect antibiotic. FNPs also need to know which classes of antibiotics have the potential to cause an allergic reaction in patients who have had reactions to other antibiotics.
Preventing Medication Interactions
Some medications have the potential to interact with other medications that the patient is taking, causing unwanted effects. Medication interactions may be minor, such as causing a slight rash, but more severe interactions can cause excessive sedation, or high blood levels of certain drugs which can lead to permanent, irreversible organ damage.
While pharmacists help prevent medication interactions by notifying providers if there is potential for harmful interaction, many patients use multiple pharmacies, and pharmacists may not be aware of all drugs that the patient is taking. Clinical pharmacology helps nurse practitioners learn which combinations of medications to avoid, and also reinforces the importance of collecting a complete medication list for patients.
Choosing the Right Dosage
Clinical pharmacology classes for family nurse practitioners also educate students on safe dose ranges. A patient receiving too low of a dose of a drug might not receive the desired effects, while a patient receiving a dose that's too high could experience severe effects, including damage to the organs, the senses, or even death. Some drug dosing is weight-based, and clinical pharmacology teaches FNP students the safe dose ranges for different drugs to help prevent harm from coming to their patients.
Knowing What to Monitor
Many drugs require monitoring of some form, such as checking the patient's heart rate and blood pressure regularly or having medication serum levels or organ function tests performed. Advanced pharmacology courses that family nurse practitioner students take include plenty of education covering the types of monitoring that patients need when taking certain medications.
Taking Your Knowledge to the Next Level at Walsh University
Walsh University's Master of Science in Nursing (Family Nurse Practitioner) program provides the education and clinical experience necessary to give your patients better outcomes. The flexible, online program can be completed in as little as 2.5 years while continuing to work.
With one of the most affordable tuition rates and assistance finding preceptors through Walsh's many local clinical partnerships, there's no need to put achieving your dreams on hold.
Contact our enrollment advisors today to learn more.
For more information please see Best Mobile Apps for Nurses in 2018 and What is a Family Nurse Practitioner Certificate and How is it Different From a Degree?