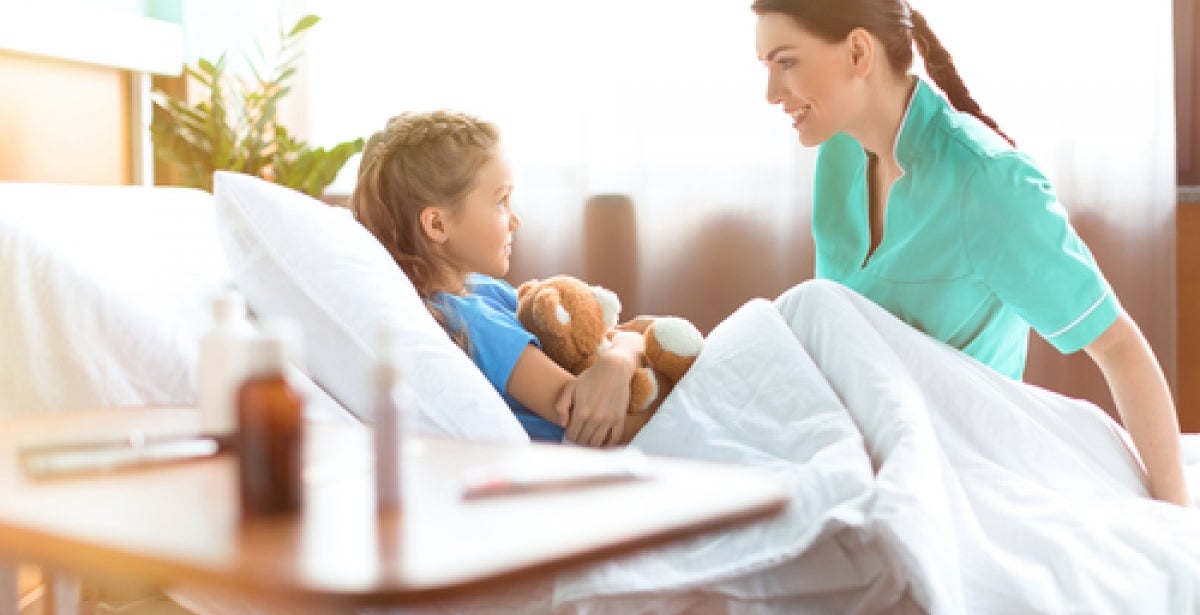 What Is a Family Nurse Practitioner Certificate and How Is it Different From a Degree?
Many nurse practitioners enter the field with a Master of Science in Nursing - Family Nurse Practitioner degree. However, this is not the only track to becoming a family nurse practitioner. It is also possible to earn a family nurse practitioner certification that will allow you to sit for the licensure exam.
Family Nurse Practitioner Certification Review
An FNP certificate is an option for nurses who already hold a Master of Science in Nursing, or MSN. Different MSN degree programs have many of the same core courses. The similarities make the process of becoming an FNP simpler – you only need to take the courses that you are missing from the FNP program in order to obtain an FNP certificate and be eligible to take the licensure exam.
There are different types of post-master's-degree nurse practitioner certifications for various specialties, such as family nurse practitioner, pediatric nurse practitioner and adult-gerontological nurse practitioner. While obtaining a nurse practitioner certificate does not result in an additional degree, it will allow you to sit for the national certification exam that pertains to your chosen specialty.
Nurse Practitioner Certificate vs. Degree: Which Is Better?
Pursuing a nurse practitioner certificate is an option for those who already have an MSN. However, if you do not already have an MSN, obtaining an MSN-FNP degree is a more streamlined process that makes it easier to integrate your knowledge. It is the better option for those interested in becoming an FNP who do not already hold an advanced nursing degree.
Benefits of an Online MSN-FNP Degree Program
Support
Getting an advanced nursing degree is a challenging goal. Walsh University's MSN-FNP program provides nurse practitioner students with the support necessary to succeed. Each student receives assistance from an enrollment advisor, student service manager and highly skilled faculty members with a passion for their field who strive to mentor their students.
Flexibility
Nurses often choose to continue working while studying for their MSN. WU's online program is built for working nurses to allow for maximum flexibility. The coursework can be completed online in just seven semesters full-time, or in 10 semesters part-time. Three start dates per year mean that there's no need to delay achieving your goals.
Affordable NP Program
Walsh University's MSN-FNP program is highly affordable – $41,000 with no hidden fees, and no application fee. Financial aid is also offered, making investing in a rewarding career as a nurse practitioner even more affordable.
Many hospitals and healthcare facilities offer tuition assistance or reimbursement for their nurses, which also helps to cover the cost of obtaining a nurse practitioner degree.
Boost Your Career and Your Income
Nurse practitioners can enjoy a fulfilling career serving others. NPs are gaining more autonomy as healthcare providers, and they are needed to help fill the primary care shortage. NPs also have plenty of opportunities to enter leadership positions. They may work as professors, managers and, after gaining experience, they may find themselves in executive positions.
Nurses also have the opportunity to significantly increase their income with an MSN-NP degree. According to the U.S. Bureau of Labor Statistics, nurse practitioners earned a median salary of $103,880 in 2017.
Becoming a nurse practitioner is an excellent goal, and you'll be able to achieve it easier and faster through a flexible online program that allows you to continue working and gaining experience while studying. Walsh University understands the importance of flexibility, quality and affordability when it comes to higher education. There's no need to sacrifice your work-life balance and income to achieve your goal of better serving those in need of care.
Becoming a Nursing Practitioner
View our complete guide on how to become a family nurse practitioner.