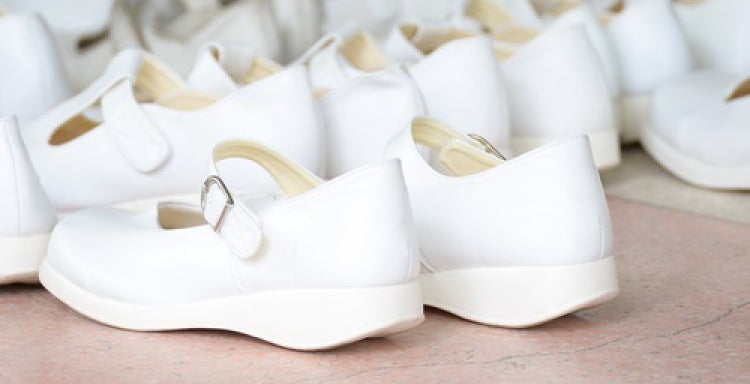 How Do I Choose the Right Nursing Shoes?
Wearing suitable footwear is important in many professions, and this is particularly true for nursing. Choosing comfortable nursing shoes is essential, since nurses frequently work long shifts that require standing and moving around continually. The COVID-19 pandemic has highlighted the role of nurses serving around-the-clock, diligently caring for patients.
In such a tiring environment, the last thing you should worry about is foot pain. By wearing the best nursing shoes, it will be easier to stay focused no matter how long you have to stay on your feet.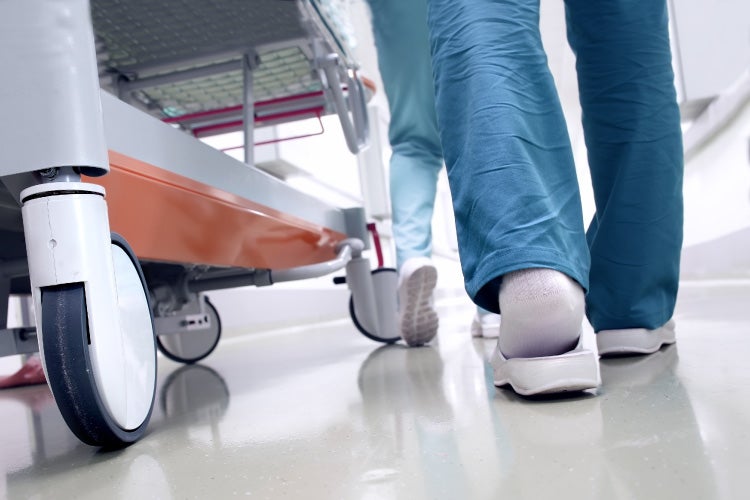 What Kind of Shoes Do Nurses Wear?
Nurses today have a wide range of options for nursing shoes. Whatever your personal style, you want to choose shoes that are comfortable, secure and supportive without limiting your movement.
The American Podiatric Medical Association (APMA) provides a list of companies, including footwear manufacturers, that have earned the APMA seal of approval. Along with quality, it is also important to choose a style that best fits your foot and accommodates the particular demands of your day-to-day responsibilities. Here is an overview of some of today's most popular options.
Clogs
Nurses often choose backless shoes so they can easily slip their footwear on and off, but such shoes often place too much stress on your arches and toes to stay in place. A better option is to wear clogs, which offer the same convenience as backless shoes while staying put without any extra strain. Clogs provide large amounts of space and heavy cushioning for your feet and are resilient against a wide variety of different sources of strain. With these shoes, you will be able to keep your feet comfortable and mobile on even the longest shifts.
Clogs also tailor themselves to your specific support needs more effectively than most other shoes. Because they offer a lot of soft material underneath your feet, they make it easy for your foot to find the right amount of support. This limits the amount of pressure they put on sensitive parts of the feet while still cushioning them completely.
A recent review by Prevention magazine ranked the Dansko clog as the "best overall" nursing shoe. Other companies, including Croc, Cherokee and Timberland also make slip-on clogs for active workplaces. Dansko and Timberland are companies that bear the APMA seal of approval.
The only major disadvantage of clogs is that they can put excess pressure on your ankles if you have high arches, raising the risk of a rolled ankle. If your feet have high arches, include an orthotic insert to keep this risk to a minimum. This relatively simple and inexpensive enhancement will align your foot more effectively with the rest of the shoe, keeping it stable during work.
Sneakers
The most effective footwear choices are often the simplest, and this is never more clear than when considering the value of sneakers. Thanks to their design for running and power walking, sneakers provide considerable traction, no small matter when you're racing from one side of the hospital to another or navigating a room full of medical equipment.
As nursing shoes, sneakers also provide plenty of cushioning and sole support, reducing the strain on your feet while you work. Sneakers are a particularly good choice if you often walk, bike or run to work, since you won't have to switch shoes when you reach the hospital.
In a recent review of the best shoes for nurses by NBC Today, the Hoka One One Arahi 4 sneakers topped the list, followed by the Brooks Levitate 4 running shoes. The list also included sneaker options for male nurses, the Asics Gel Challenger 12 and Prince 22 Tennis Shoes.
When choosing sneakers, be sure to find a shoe with an adequate midsole. According to guidance from the American Academy of Podiatric Sports Medicine, the midsole is critical for cushioning and stability.
Hospital Shoes
Brands like MOZO sell hospital shoes, which are designed specifically for use by nurses and other medical professionals. Like sneakers and clogs, these shoes cushion the foot for comfort and support, but they go a step further through enhanced ventilation.
By allowing air to flow freely in and out of the shoe, this footwear reduces the amount of heat and moisture that build up around your feet. Heat and moisture are among the most common sources of discomfort that you will encounter during extended periods at work, so ventilating them makes for a much more pleasant walking experience. Ventilation also prevents bacteria build up and reduces odor.
Step-In & Slip-On Shoes
In addition to ventilation, support and foot pressure, the weight of your shoes also impacts how comfortable your feet are. Step-in and slip-on shoes tend to be among the lightest options on the market, allowing you to move around your workspace without tiring your legs.
Like clogs, slip-on shoes have the benefit of being easy to take on or off, allowing you to rest your feet during breaks without any extra trouble. The best brands in this category for women include Alegria, which uses elastic materials to give your feet plenty of room, and Nurse Mates, which offer lasting resistance against slipping. For men, consider Dickies leather shoes, which are washable, or Keen Utility, which offer memory foam cushioning to precisely match the shape of your feet.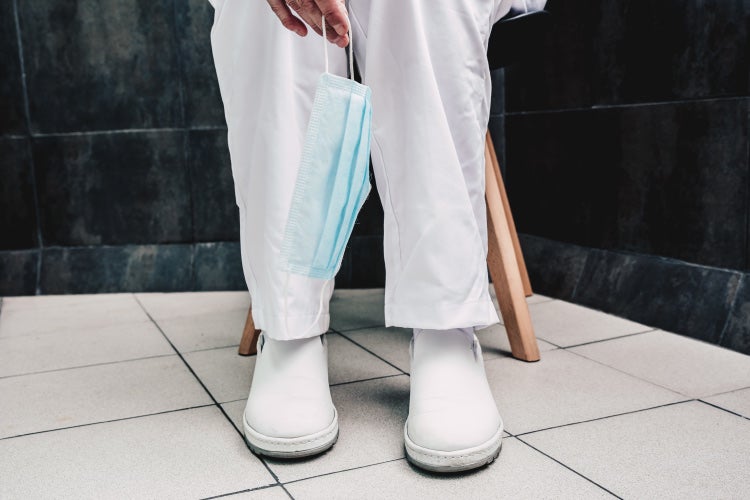 Selecting the Best Nursing Shoes for Your Specific Needs
While each of the shoe types above can offer valuable support for nurses, there is no single style or brand for everyone. When selecting the best nurse shoes for your needs, make sure to take into account:
Surfaces and slippage: Consider the types of surfaces you have to walk on at the hospital or clinic where you work. If most of the surfaces are hard or there are frequent spills, traction should be a major factor in your choice of footwear.
Shoe support and foot shape: It is essential to find shoes that will support your feet, keep them comfortable and absorb any shocks they encounter. Their ability to do all this, however, depends on the shape of your feet. Consider the size of your arches, toes and heels, and select a shoe that will cushion each appropriately.
Shift length: Consider the length of your typical shift and how frequently you will have to work beyond your shift. If you expect to work more than eight hours at a time, you should have shoes that are ventilated or that you can wash easily after work.
The Next Step in Your Nursing Career
Nursing has always been a physically demanding role, requiring nurses to take care of their own well-being while caring for others. The COVID-19 pandemic has heightened the awareness of these physical demands on nurses. Choosing the best nursing shoes is one simple way to improve the quality of your work life as a nurse.
The onset of the global crisis has also demonstrated the critical role of nurses in new ways, which is opening many opportunities for career advancement. Walsh University Online offers quality advanced nursing education with flexible schedules to prepare you for the growing needs in contemporary health care.
Read more of Walsh online's top nursing blogs below.
1. Practice Authority for Nurse Practitioners: Everything You Need to Know
2. How Nursing Has Changed With Technology
3. DNP vs PhD: What's the Difference?
4. The Top 10 Tips for Nurses to Maintain Work/Life Balance