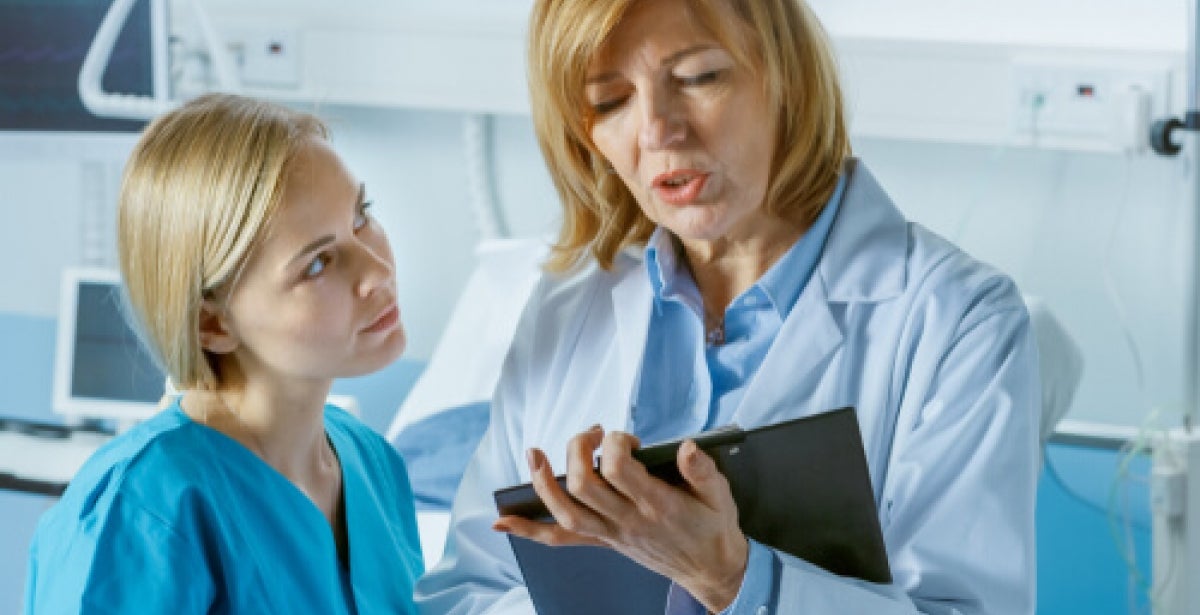 Earning a Master of Science in Nursing Education degree and becoming a nurse educator is a worthwhile endeavor for those who are passionate about the nursing field. Nurse education is an excellent way to make a difference in the world and make an important contribution to the nursing profession. What better way to contribute to society and nursing as a whole than by supporting current nurses and educating the future generation?
Some of the reasons to earn an online MSN degree include earning a great salary, having access to plenty of opportunities and enjoying a more flexible schedule.
High Demand
The nursing shortage is a topic that's frequently discussed in healthcare, but the shortage of nurse educators is talked about less often. Nurse educators are in high demand. The American Association of Colleges of Nursing (AACN) reports that in 2016, bachelor's and graduate-level nursing programs denied acceptance to more than 64,000 qualified applicants, citing a lack of sufficient faculty and clinical instructors among other factors, including inadequate budgets and lack of clinical sites.
The AACN also predicts that many nurse educators will be retiring in the next decade, as the average age of educators ranges from 50.9 to 62.2. In addition to the current shortage of nurse educators, many more will be needed to replace those who are retiring.
Boost Your Salary
Earning a master's degree boosts your earning potential. Nurse educators enjoy healthy salaries. According to the Bureau of Labor Statistics, the average annual salary of a nursing instructor is $75,030, and 10% of nursing instructors earn over $117,00.
Change Up Your Work Week
Nurse educators can leave 12-hour shifts behind, and often enjoy positions that involve no weekend or holiday work. Some educators may work weekends if they are teaching classes offered on the weekend. Clinical instructors may have several classes of students and enjoy several days off during the week. If you're looking to enjoy more weekends and holidays with your friends and family, becoming a nurse educator might be a great option for you.
Use Your Talents to Their Full Potential
The best nurse educators are passionate about providing great patient care and keeping up with evidence-based practice. Strong empathy, plenty of patience and compassion are great traits for educators, along with confidence in being a leader. The current and future generations of nurses require role models to guide them in their learning and development as professional nurses.
Taking the First Step
Earning an online MSN degree is the first step to becoming a nurse educator. Walsh University's online nurse educator program provides busy nurses plenty of flexibility while studying for their MSN, with on-campus intensives to help students deepen their knowledge, put their skills to practice and connect with their peers.
40-credit program
Graduate in as few as six semesters
Three program start dates per year
Eight- and 16-week courses
Contact us to find out more about Walsh University's MSN-NE online program.
Read our earlier blog posts on Why Nurse Educators are Needed to Address the Nursing Shortage and What Does a Nurse Educator in a Hospital Do?