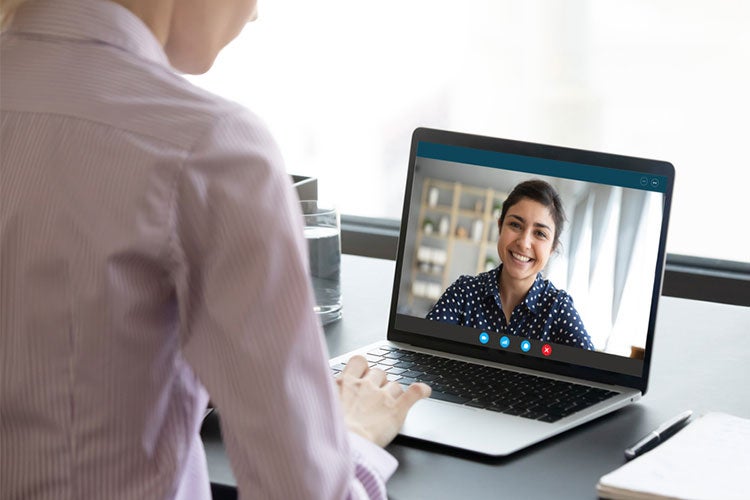 How Has Technology Changed Counseling
Technology has taken center stage in our personal and professional lives, and the field of counseling is no exception. As the COVID-19 pandemic accelerated the need for therapy sessions to be made available virtually, rapid developments took place at the intersection of technology and mental health. From telehealth to virtual support groups and more, technology has changed counseling in many ways. 
The topic of technology and mental health is broad, so it is essential to identify and address a few key points. First, understanding why mental health is important can help lay the groundwork for considering technology's role in therapy. Considering various ways that technology has helped therapy, as well as various types of therapeutic technologies, sheds light on the trend as well. 
Finally, as with any development, the topic of technology and mental health is not exempt from concerns or challenges, so it is useful to identify them and consider what it looks like to integrate technology with therapy in the most beneficial ways possible. 

Why Is Mental Health Important? 
The term "mental health" refers to an individual's social, psychological, and social wellbeing. A person's mental health influences their thoughts, feelings, and behaviors. Major components of people's lives are influenced by the state of their mental health, including their relationships, choices, and responses to stress. 
Just as mental health influences people's actions, external factors and actions can also influence someone's mental health. For example, factors like the COVID-19 pandemic have had a tremendous impact on the thoughts, feelings, and behaviors of many. One study found that where only one in ten adults had reported symptoms of anxiety or a depressive disorder in 2019, that number rose to four in ten by January 2021. 
While the global pandemic had a clear, acute effect on the mental health of many people, less drastic events and circumstances regularly influence people's mental health as well. Consider just a few examples:
Work: Nine in ten employees report their mental health being affected by workplace stress, and four in five employees say they feel emotionally drained by their work. 
Family: Studies show that spending quality time with family members can reduce stress and anxiety. Conversely, family conflict can cause stress, anxiety, and depression.
Finances: Research reveals that income plays a significant role in mental health, with low incomes being associated with mental health disorders and suicide attempts. 
How Has Technology Helped Mental Health Treatment? 
Technology has aided the delivery of mental health services in several meaningful ways. Those benefits include convenience, accessibility and consistency. 
Convenience
First, technology has provided an unprecedented degree of convenience when it comes to finding mental health support. For example, telehealth appointments can be scheduled outside of regular business hours, and people who are participating in text therapy can message their mental health care provider at any time, rather than waiting for the next session. 
Online therapy sessions can also be attended from anywhere — whether that be at home, in an office during a lunch break, or while commuting. The National Institute of Mental Health (NIMH) also notes that convenience is a benefit for those who have difficulty showing up to in-person appointments or struggle with social anxiety.
Accessibility
Technology also makes mental health services available to more people. As reliable internet service becomes increasingly available, Individuals who live in rural or remote areas can better access therapy and treatment since it is available online and does not require them to travel for care. NIMH adds that technology helps people access care when an acute crisis has occurred that affects their whole community, such as a natural disaster or terrorist attack. 
Due to the remote nature of the appointments, online therapy can also be a good option for those who need accessibility accommodations due to a disability or chronic illness. 
Peer Support
Since technology removes many of the proximity barriers that people sometimes face when seeking mental health services, individuals are also better able to find support groups than they may be able to in their local areas. Medical News Today reports that "the popularity of online support groups significantly increased with the onset of COVID-19." 
Additionally, they note that research suggests that online support groups may have a positive effect on mental illness symptoms, and that anecdotal evidence shows that online support groups can diminish feelings of loneliness and isolation.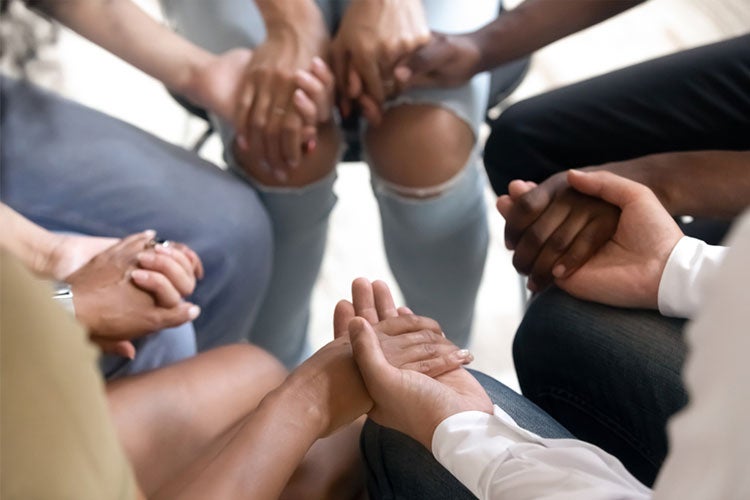 Other Ways Technology Has Helped Mental Health
Additional benefits of technology in mental health, as identified by NIMH, include:
An approachable first step for people who have been reticent to try therapy
Consistency of treatment programs offered to all users of a given technology (such as a mental health app)
Complementary support options for skills reinforcement, support, and monitoring
What Type of Technology Is Available? 
Technology and mental health have come together in several different ways. Some technology applications help mental health providers to meet with their clients in video sessions, while others track mental health data. Still, others provide a platform for text therapy, and others are designed for mental health coaching sessions. 
Telehealth
Telehealth, which is also referred to as telemedicine, refers to the process of receiving physical or mental health care without an in-person appointment. Telehealth appointments can take place in real-time over the phone or through video chat and can be supplemented with secure messages sent back and forth from provider to patient. Mental health care telehealth may also be called online therapy or virtual counseling.
Some of the most popular telehealth apps for mental health are Talkspace, Better Help, and Calmerry. Through these apps, providers can:
Meet with their clients through video sessions
Respond to questions, concerns, and growth through text therapy
Engage in conversation with clients through live chat
Initiate phone calls with their clients
Mental health trackers
Mental health trackers, also known as mood trackers, can help people monitor their own mental health and habits. While experts are quick to note that such trackers should not be thought of as a substitute for therapy or professional mental health services, mental health trackers can be useful as a supplement to counseling. 
Here are just a few of the mental health trackers that mental health information hub Very Well Mind recommends:
Moodfit: This customizable app tracks stress, anxiety, and depression as well as sleep, nutrition, and medications.
Worry Watch: A data-driven app that shares insights about the user's thought patterns through visual charts and statistics.
PTSD Coach: Specifically created for veterans and individuals in the military, this free-for-all app features a safety plan for suicide prevention and tools the user can configure to their needs.
Mental Health Coaching Apps 
Mental health coaching apps help mental health coaches stay connected with their clients and keep them on the path to progress. Commonly, these apps will have features that allow for check-ins, session notes, and an enrollment mechanism. They allow mental health coaches to build various coaching packages and personalize proposals. 
A few of the mental health coaching apps available today include:
Satori: Handles the administrative and financial aspects of coaching in addition to facilitating group sessions, capturing session agendas, providing a client-facing dashboard, and more. 
Nudge: Serves as a centralized hub for client-coach messaging, hosts coaching groups, and provides visual representations of growth. 
Welkin: Offers mental health coaches a fully customizable client management system, team-focused design, and user-friendly dashboard that shows what each client just accomplished and what the next goal should be.

What Are the Challenges of Technology and Mental Health? 
While the benefits of technology in providing and receiving mental health services are many, there are some concerns and challenges to be aware of as well. 
Apps, for example, may work well for some people, but others may not see as many benefits from connecting to a mental health care provider through that medium. Technology is limited in what it can offer — a therapist can guide a session via video chat but they cannot offer their crying patient water or box of tissues. Some people may find that in-person therapy is a better fit for their needs or life stage, while others may find that a hybrid approach works best for them. 
There are also rules and regulations to consider, especially concerning HIPAA and patient safety. ASCA standards, for example, call upon school counselors to "recognize and mitigate the limitation of virtual school counselor confidentiality, which may include unintended viewers or recipients."
Additional challenges, according to NIMH, include:
Guidance: As of now, no industry-standards have been established to determine or share with the public if an app or mobile technology is beneficial.
Regulation: There are still many questions left unanswered regarding the oversight of mental health technology and the data it generates.
Overselling: Some fear that if an individual has a poor experience with a mental health app, they may become even less inclined than they were before to try another form of therapy. 
Additional challenges include the role of non-verbal communication cues. Counselors are trained to observe body language. They look for possible inconsistencies between verbal and non-verbal client communication and take their observations into account when asking questions, providing counsel, and delivering treatment. While technology like video calls and text messaging can connect counselors to clients, studies have found that some clients felt that the inability for their counselor to see their emotional state change through facial expressions was a downside.
While these challenges should be taken seriously and addressed with patient benefits top-of-mind, technology in counseling may not necessarily be a negative trend. Even as NIMH points out these challenges, they note that they have awarded hundreds of millions of dollars in grants for technology-enhanced mental health intervention. Approaching the intersection of technology and mental health with challenges in mind will only help providers and developers to create tools that effectively fulfill their purposes. 
Provide Mental Health Support through Technology with an Online Master of Arts in Counseling and Human Development Degree from Walsh University
Do you want to guide people to improve their lives through mental health support, positive skill-building, and growth? Are you interested in the ways that technology can be used to help others? If so, the Online Master of Arts in Counseling and Human Development program at Walsh University could be a great fit for you.
During the 100% online program that features field experience support, you will:
Prepare to become an independent licensed practitioner who can develop and apply your own counseling philosophy
Learn how to address clinical problems in your clients to help them improve their coping and functioning skills
Study the history and philosophy of the counseling profession and professional counseling roles
Analyze conflicts and crises associated with progression throughout the lifespan
Gain the confidence to diagnose and treat mental and emotional disorders
Promote the wellness and full development of individuals, groups, and families
Prepare for one of the fastest-growing occupations in the United States — earn your Clinical Mental Health Counseling degree online with Walsh University.