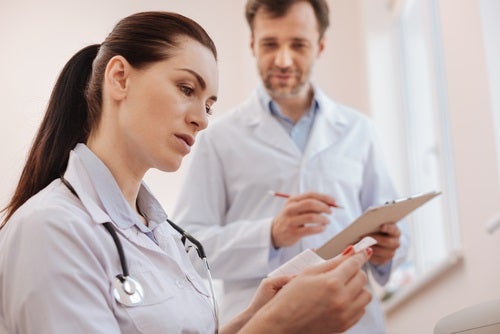 Top Family Nurse Practitioner (FNP) Facts
A Family Nurse Practitioner (FNP) is a specialty of advanced practice nurse with a focus on family-centered care. These advanced practice providers can practice independently with an established Standard Care Agreement (SCA). The SCA serves as an arrangement between the FNP and overseeing physician.
This agreement outlines how the FNP will develop and assess a patient's' care. With the SCA in place, the FNP may proceed with the diagnoses and treatment of acute and chronic conditions. FNPs are responsible for ordering and interpreting imaging, laboratory tests, and medications. In the family practice setting, there is the added responsibility of health promotion and disease prevention.
FNP Requirements
In order to be licensed as a Family Nurse Practitioner, you must accomplish several milestones. All FNPs must hold an unrestricted registered nurse (RN) license. The next step is acceptance into an accredited Master's Degree in Nursing (MSN) program.
Some universities may require two years minimum RN experience prior to consideration. Other programs might have a recommended amount of experience without a strict requirement. After MSN program completion, the state requires you pass a national certification exam.
FNP Career Outlook
According to the Bureau of Labor Statistics' May 2016 survey, approximately 150,000 nurse practitioners were employed throughout the nation. Over 45% of these worked in physician offices. The remainder reported their place of employment as outpatient care centers, colleges/universities, and offices of other health practitioners. The mean reported wage per hour was just over $50 per hour with a mean annual wage of $104,610.
The Bureau of Labor Statistics projects an employment growth rate of 36% from 2016 to 2026 for nurse practitioners. This growth rate is considered more rapid than average across all vocations. The projected growth can be attributed to continued increasing healthcare demands, push for more preventative care, and the distinct needs of the aging population.
FNP Involvement in Public Health Issues
Family Nurse Practitioners are heavily involved in health care issues within the community. While some FNPs work on the front lines treating patients, others serve the medical community with their efforts in health care policy reform and research. However FNPs serve, there are numerous issues the FNP community are working to address.
One of the issues greatly affecting the community is antibiotic resistance. The overuse and misuse of antibiotics have led to many of the antibiotic resistant pathogens present today. Examples are bacteria such as MRSA, VRE, and MDR-TB. These infections are highly contagious, expensive to treat, and have a high rate of mortality. Organizations such as the American Association of Nurse Practitioners (AANP) work to combat the issue by spreading awareness and creating educational materials.
Also in the nationwide spotlight, is the opioid epidemic. Drug overdose deaths have been on the rise, drawing national attention to the public health crisis. As prescribers, FNPs are charged with the responsibility of reducing inappropriate prescribing as well as monitoring for signs of opiate abuse and diversion.
The American Nurses Association (ANA) has joined with the White House and the U.S. Department of Health and Human Services (HHS) to set goals to combat this epidemic. The joint initiative will focus on reducing opioid overdoses and related mortality and reducing the prevalence of opioid use disorders.
Choosing an Online MSN Program
If you are pursuing a career as an FNP, selecting the right online MSN program for you is an enormous decision. There are several major factors to consider. Before even diving into the various different online program choices and qualifications, you must first be committed to the large time investment required to complete the program. Explore both personal and professional obligations so you can be mindful of the necessary commitment and properly plan for a work-life-school balance.
Walsh University's online MSN-FNP program works with students to create a learning experience that works with their schedules. The majority of the coursework is 100% online and accommodating access to lectures as well as other course materials, allows for learning that fits around your unique lifestyle.
In addition, Walsh University's online MSN programs provide students with a Student Success Advisor who works with you every step of the way as you complete your program. If you know you want to become a family nurse practitioner, provide autonomous care, and make an impact in your medical community, consider Walsh University Online.
Becoming a Nursing Practitioner
View our complete guide on how to become a family nurse practitioner.