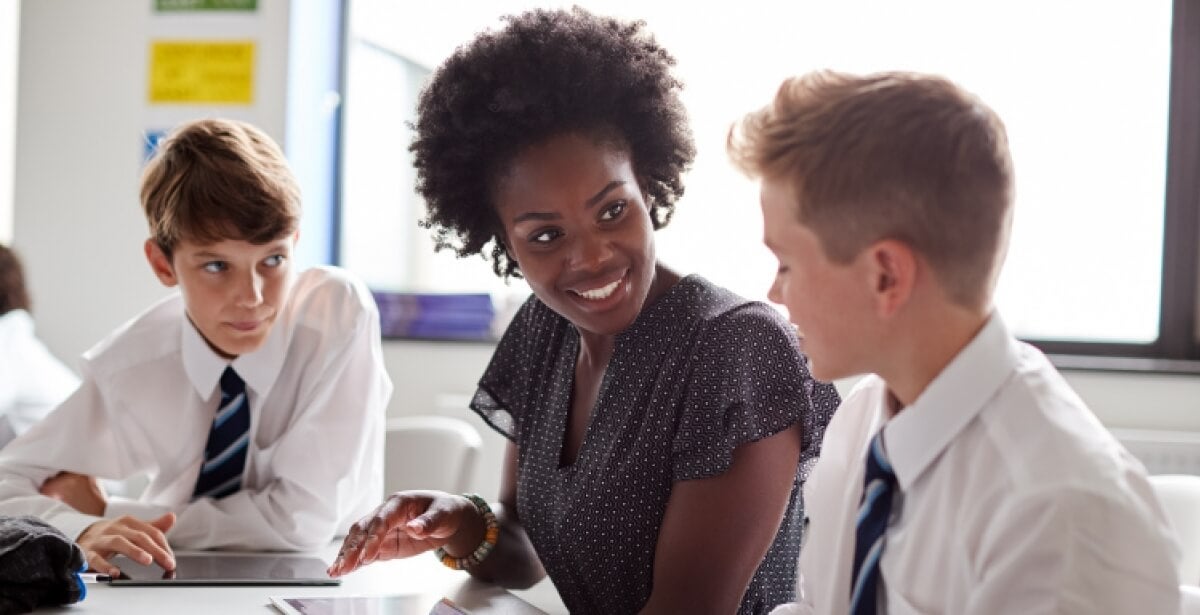 Career Shift: the Need for School Counselors
If you love children and students, are passionate about mental health, and enjoy working in academic settings, a career shift to school counseling may have crossed your mind. The need for school counselors has increased tremendously in the past decade. According to the Centers for Disease Control and Prevention (CDC), "7.1% of children aged 3—17 years (approximately 4.4 million) have diagnosed anxiety and 3.2% of children aged 3—17 years (approximately 1.9 million) have diagnosed depression."
The CDC states that since April of 2020, "the proportion of children's mental health-related emergency department visits among all pediatric ED visits increased and remained elevated through October. Compared with 2019, the proportion of mental health-related visits for children aged 5–11 and 12–17 years increased approximately 24% and 31%, respectively."
School counselors are often the first line of defense when it comes to observing the mental and emotional health of the students in their schools. Because of the increase in children and adolescents experiencing mental health issues, some teachers are considering an education in counseling to better equip themselves for the mental health needs of their students. Others want to transition out of the classroom and into a full-time school counseling role.
In this blog, we will describe the history of school counseling and observe some of the trends in school counseling over the years, as well as the current landscape. We'll look further into why trained school counselors—some of whom may serve as professional school counselors and others who choose to remain as teachers or other academic roles—are needed in the modern era. We'll also explore how school counselors are educated, as well as their job descriptions, where school counselors work, and the rewards of this career.
History of School Counseling
According to Remembering the Past, Shaping the Future: A History of School Counseling by Norman C. Gysbers, "school counseling did not evolve in a vacuum. It evolved as a result of the interaction of myriad changing and challenging social, educational and economic forces at work over the past 100-plus years." Gysbers provides a timeline of school counseling that begins with the early-1900s progressive movement, whose members worked to reform education in the wake of the economic conditions brought about by the Industrial Revolution.
Global conflicts, such as World Wars, the economic turmoil of the Great Depression, social and cultural initiatives, particularly the civil rights movement, school reform, and gender equity, sought to bring about a better country for children, including in their school settings. "In the late 1990s and during the first decade of 2000, academic achievement became a national priority," writes Gysbers. This was reflected, he explains, in legislative priorities, vocational training, and "projects such as Education Trust's Transforming School Counseling Initiative and the development of standards for school counselor preparation" by several associations and councils.
GoodTherapy's "School Counseling" provides a parallel timeline that adds further detail to the history of school counseling.
1917: Specific legislation is drafted to provide funding for vocational guidance programs. Consequently, the school guidance counseling profession grows.
1920s: New York becomes the first state to develop certification requirements for school counselors.
1930s: Urban elementary schools begin to offer school counseling services.
1950s: The humanistic psychology and person-centered psychology movements gained traction, significantly shifting the focus of school counseling.
1970s: School counseling incorporates wider goals of helping students develop socially, personally, and academically.
1990s: A nationwide shift toward standards-based education and the adoption of legislation, such as the No Child Left Behind Act, make it necessary for school counselors to find increasingly innovative ways to serve students.
Why School Counseling Now?
Rates of depression and anxiety in children are increasing over time. According to the CDC, "Early diagnosis and appropriate services for children and their families can make a difference in the lives of children with mental disorders."
School counselors have a tremendous opportunity to provide intervention and guidance that may help children stay in school, graduate, and go on to successful careers. The National Alliance of Mental Illness reports that "50% of all lifetime cases of mental illness begin by age 14 and 75% by age 24," and that "37% of students with a mental health condition age 14 and older drop out of school—the highest dropout rate of any disability group." As school counselors help the students in their care develop necessary skills, look to the future, and connect with available resources, they empower them to stay in school and succeed academically.
Additionally, school counselors are often the first mental health professionals to identify symptoms of mental illnesses or disorders in students. Teen Mental Health states that 20% of the teen population has a mental illness, such as:
Anxiety disorders
Mood disorders
Psychotic disorders
Personality disorders
Eating disorders
Developmental disorders
Behavioral disorders
Addictions
Obsessive-compulsive and related disorders
Trauma and stressor-related disorders
As students meet with their school counselors for academic or social struggles, their counselors may help them identify broader, overarching problems such as a mental illness or disorder. School counselors often help their students create and move forward with plans that don't simply address one issue but empower them toward greater overall wellness—which may include a mental health diagnosis and relevant treatment.
In some cases, school counselors may encounter students who are struggling with suicidal thoughts or ideation. The National Institute of Mental Health reports that, "Suicide was the second leading cause of death among individuals between the ages of 10 and 34." The data speaks as clearly—and sadly—as it can: the need for trained school counselors is as high as it's ever been.
According to Counseling.org, "The work of today's school counselor is multifaceted and can vary from career development to supporting students who are experiencing emotional and academic challenges. As trained mental health professionals, school counselors strive to build safe, positive, and trusting relationships with their students."
The Counseling.org article goes on to detail several ways that school counselors can help students who may be struggling or need a safe person in their lives.
They are good listeners, and students can talk to them about almost anything, without judgment.
They strive to maintain confidentiality as much as possible while following their code of ethics, as well as all pertinent federal, state, and school district regulations.
They help students with anxiety, depression, trauma, and addiction.
They work with students to develop strategies to deal with anger.
They are a good sounding board for family issues.
They help students navigate relationship issues.
They advocate on a student's behalf.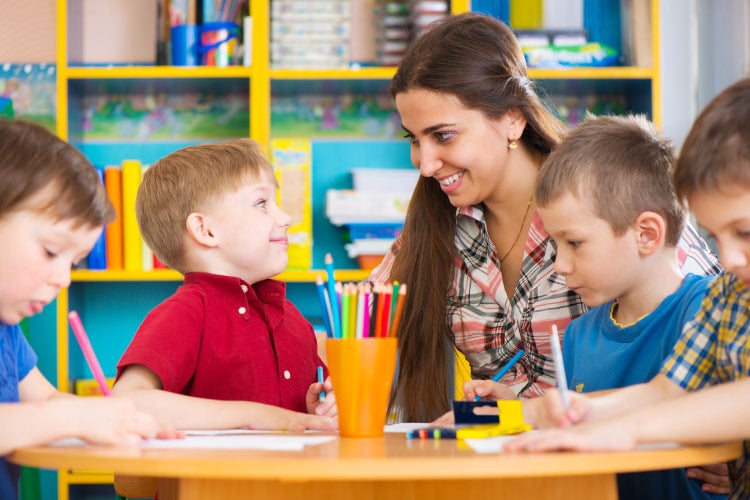 How School Counselors Are Educated
School counselors are highly trained individuals who earn master's degrees, complete extensive internships, earn state certifications, and pursue ongoing education. While the requirements vary somewhat state to state, most school counselors are required to achieve a master's degree and complete a set number of supervised experience hours. U.S. News & World Report says, "Some states require applicants to have one to two years of classroom teaching experience before receiving certification. Many public school systems prefer candidates to have both counseling and teaching certificates."
Job Description
The role of school counselors will vary somewhat from state to state and school to school. They will also look different, for example, in an elementary school, where young students may need help processing separation anxiety, than in a high school, where students are preparing for graduation and adult life. But despite these differences, there are general responsibilities that will apply to nearly every counselor. Counselors will:
Where School Counselors Work
While school counselors work primarily in traditional academic settings, there is a range of locations where a school counselor may practice. According to the Bureau of Labor Statistics, school counselors may work in:
Elementary and secondary schools; state, local, and private
Junior colleges, colleges, universities, and professional schools; state, local, and private schools
Healthcare and social assistance
Other educational services; state, local, and private
The BLS reports that employment of school and career counselors is expected to grow by 8% from 2019 to 2029. This is much faster than the average for all occupations, which is 3.7%.There are several factors that contribute to this rapid growth:
Rising student enrollment in elementary, middle, and high schools
Increasing rates of college attendance
The growing number of career centers on college campuses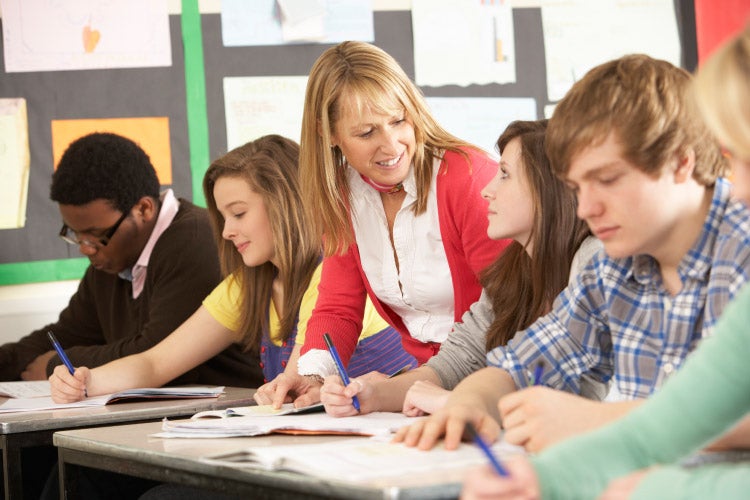 Career Shift: Why Switch to School Counseling?
For teachers who find themselves wishing they had more face-to-face time with students, or enjoy working with students one-on-one to help them achieve success, school counseling may be the answer.
Julia Rediger, a school counselor at Mid-Prairie High School in Iowa told the Southeast Iowa Union that she "switched from teaching to counseling because of her passion for building relationships with students.
"I love getting out into the hallways, the classrooms, the lunchroom and being visible for kids to see me," Rediger said.
Rediger's experience seems to resonate with the motivations of teachers wondering if they should switch to school counseling. Her experience demonstrates in tangible terms the description for guidance counselors in "40 Alternative Jobs for Teachers Wanting a Career Change" at Indeed.com. They write, "guidance counselors provide emotional support and guidance to students throughout their education. Guidance counselors may help students identify their strengths and interests, work on emotional skills, manage conflict, create positive study habits, improve personal and social development, achieve academic success, prepare for college and make career choices." Teachers who wish they could spend more time face-to-face with students, talking with them about their plans and helping them develop skills, may find that school counseling is a welcome change.
School counselor Jennifer Diaz, EdS, LPC told Ask Listen Learn that "one of the coolest things about school counselors is that we work with all students in the areas of academic success, career development, AND in the personal/social realm. We work in intervention and prevention. So, I get to do what I've always wanted by helping kids that are going through rough times. But I also help children develop resiliency skills so that they are better prepared when they hit those rough times."
Transitioning from a Non-Academic Career to School Counseling
If learning, creating, and making a meaningful impact are primary motivations for pursuing a career shift, it's no wonder that many professionals would find the idea of school counseling appealing.
According to the cnbc.com article "Nearly half of workers have made a dramatic career switch, and this is the average age they do it," 49% of workers say they've made "a dramatic career shift" at some point in their professional journey. The average age for such a shift is 39. Oftentimes, the article states, one reason for such a switch is feeling "called to something different."
Professionals who have spent decades caring for others in fields such as nursing, elder care, or medicine may find that school counseling allows them to go even deeper into the personal and emotional side of caring for others. For business or finance industry professionals, a switch to school counseling could offer the opportunity to bring years of experience in helping companies flourish to individuals and communities. Engineers or artists can draw upon their decades of work building, creating, and refining as they guide students in building healthier lives, creating aspirations for the future, and refining their goals. Hardworking professionals with empathetic hearts, concern for the mental health of others, and the desire for a meaningful second career may find that school counseling is exactly what they're wanting.
Rewards of the Career
The benefits of a career shift to school counselor are many. School counselors enjoy summers off, seasonal and holiday breaks, and hours that accommodate personal and family life.
Many counselors say that the deeply meaningful work they do is a reward in and of itself. School counselors get to help students overcome challenges, navigate difficult relationships, and develop skills that will benefit them throughout their lives.
"My favorite thing about being a school counselor is that I can be there for students in their moment of need," school counselor Ashley Bell told Confident Counselors. "I love being able to be the one that helps empower students to face their problems and grow as individuals."
Many guidance counselors also enjoy the range of responsibilities they manage. Rarely are two days the same in the life of a school counselor. "School guidance counselors usually have busy schedules filled with diverse responsibilities that can make their days anything but boring," reports Ashley Miller at Chron.com. Miller goes on to describe a possible day in the life of a school counselor, including duties such as:
Meeting with students to talk about academic, social, or personal struggles
Consulting with teachers and support staff
Conducting assessments that help students identify skills, talents, and interests
In addition to advising high school students on college and career decisions among other diverse responsibilities, school counselors enjoy a variety of social interactions on a daily basis. Over the course of just a day, a school counselor may meet one-on-one with students, facilitate a group of students, speak with parents, collaborate with teachers and administrators, connect with outside resources, and interface with support staff. Individuals who enjoy a high degree of contact with others and enjoy marrying their expertise with collaborative solutions may especially appreciate this dynamic.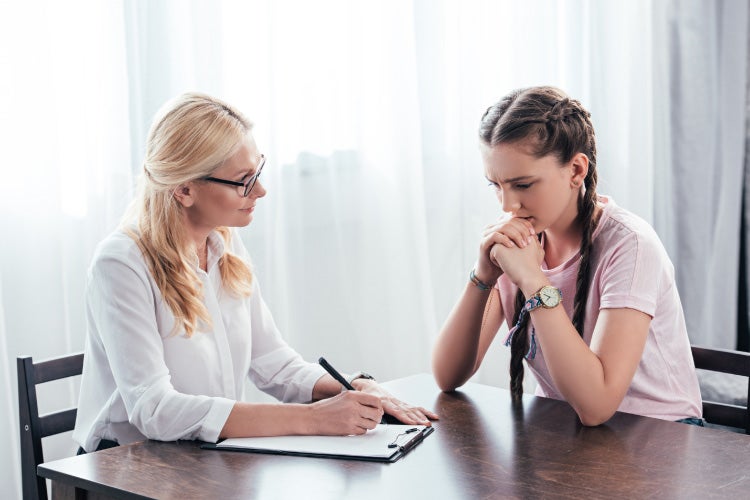 Preparing to Become a School Counselor
If you are interested in a career shift into school counseling, you may want to consider Walsh University's Master of Arts in Counseling and Human Development - School Counseling specialization.
Walsh's 100% online coursework deeply delves into key psychological and societal factors that can influence a student's development, the importance of family engagement, as well as leadership and collaboration within and outside of school systems.
Designed with working professionals in mind, Walsh's program is fully remote, with the exception of a practicum and internship that will take place within your own community. Our reputable, inclusive, faith-based program provides unparalleled support and prepares knowledgeable, compassionate professionals for a career supporting those in need.
Students will build a comprehensive knowledge of the school counseling profession, including its history, philosophy, and recent trends. Students will take courses exploring theories of counseling, social/cultural diversity in counseling, and issues in school counseling.
When the time comes for your practicum and internship, our dedicated site placement services team will help you find a site that fits best for you, given your current profession and career aspirations.
Walsh's counseling programs are accredited by the Council for Accreditation of Counseling and Related Educational Programs (CACREP). In 2019, 100% of Walsh's counseling students passed their initial National Counseling Exam for licensure, and they were all employed within six months of graduation.