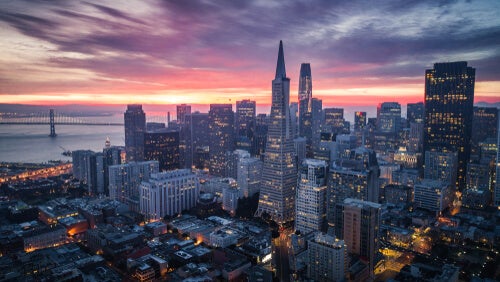 Best Places for Nurses to Live and Work
Nursing is an exciting profession that can easily be transferred to other cities and states. With Ohio's reputation and stature as one of the country's main meccas of the healthcare system, it is a prime location for nurses to live and work. This is due to some of the best hospitals in the world being located right here in Ohio, including the Cincinnati Children's Hospital Medical Center, the Cleveland Clinic, University Hospitals, Nationwide Children's Hospital, Christ Hospital, Riverside Methodist Hospital and many more.
In an analysis of 163 hospitals in Ohio, nurse.org ranked the Magnet-recognized Cincinnati Children's Hospital Medical Center in first place with a 97% recommendation from nurses. Comments describing why they recommended it included:
"It really is one of the greatest hospitals to learn..."
"Great facility and research-oriented. Love how determined they are to do well for their patients."
The entire country is full of interesting places to live and work, and it can be difficult to make a decision about where to move. Factors to consider when looking for the best places for nurses include salary, the opportunities available in the area, and cost of living.
Sometimes moving to a new city or state provides a much better salary and the opportunity to achieve a goal, such as pursuing a Master of Science in Nursing to become a Nurse Practitioner. Here are a few other locations where ample opportunity awaits those in the nursing field.
San Francisco, CA
With an annual median wage of $124,970, RNs fare especially well in the San Francisco-Oakland-Hayward region. Busy nurses will find themselves in their element, as there's never a shortage of activities in this area. Although the cost of living is one of the highest in the country, there is plenty of opportunity for nurses in the Bay area's many hospitals.
San Diego, CA
San Diego is another one of the best places for nurses to live. Per the U.S. Bureau of Labor Statistics, RNs earn an annual median salary of $94,740. The city also offers 70 miles of beautiful coastline to enjoy on your days off. California nurses also benefit from mandatory patient ratios.
Boston, MA
Boston boasts a high nursing salary, ample opportunity for nurses and is an exciting city to explore. The annual RN salary in Boston is $89,330; the BLS gives Boston a location quotient of 1.15, meaning there is a 15% higher share of employment of registered nurses compared to the national average.
Hawaii
Hawaii as a whole is a great location for nurses. The average RN salary in Hawaii is $96,990. RNs can enjoy tropical island life, with plenty of beautiful beaches to kick back and relax on.
Anchorage, Alaska
Nurses who enjoy adventuring in the great outdoors will feel right at home in Alaska. The famous Denali National Park has its home in Alaska, and the state holds a host of other great parks. Whether it's hiking, camping, kayaking, or skiing that you prefer, Alaska offers it, plus an annual average salary of $87,510.
Sometimes a change of location provides all you need to gain a new mindset. Moving to a more lucrative location can put saving for your dreams, such as becoming a Nurse Practitioner, or earning your Master of Science in Nursing, within reach. At Walsh University our affordable online tuition rates make reaching your career goals even more attainable, and students can continue to work full-time while studying. Find out how to take your first step toward higher education, and reach out to our dedicated enrollment advisors. Walsh University's online Master of Science in Nursing program will set you on the path to success, no matter where you call home.