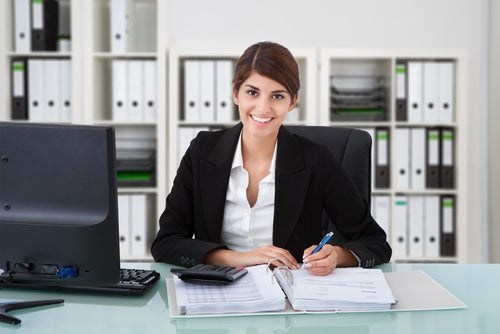 What Kind of Careers Can You Get With a BBA?
A BBA, or Bachelor of Business Administration, in Accounting is rapidly becoming one of the most sought-after degrees among students seeking to quickly parlay their education into a great career. Accountants are indispensable in business, from mom-and-pop enterprises to the world's most powerful corporations. A BBA with a specialty in accounting is a strong foundation for an eventual career as a Certified Public Accountant (CPA) or a managerial/corporate accountant. But there are far more opportunities than that. Graduates of Walsh University's 100% online BBA in Accounting program have gone on to work in a wide variety of fields.
In today's post, we'll explore some of the career paths an accounting BBA offers.
Good Pay for Good Work
The U.S. Bureau of Labor Statistics is charged with collecting information on America's workforce, from the types and numbers of workers in each occupation to the wages that they earn. On the whole, higher levels of education correlate with lower unemployment rates and better wages.[i] According to the agency's most recent findings, the median annual pay for workers in the accounting profession exceeds $68,000 per year, with more than 140,000 accounting jobs likely to be created between 2016 and 2026; as a profession, accountants have an unemployment rate of 2.5%, far lower than the national average. Accounting was also named one of today's 40 best occupations by U.S. News & World Report.[ii]
That makes now a good time for students to earn their accounting BBA, as students enrolling in studies this year figure to graduate in the midst of this boom.
What Makes a Good Accountant?
U.S. News & World Report put the question above to Patty Pogemiller, the National Director for Talent Acquisition and Mobility of accounting giant Deloitte:
"Employers are looking for people who demonstrate an ability to think analytically and approach a problem in a structured and methodical way. Can they objectively analyze and solve an issue? And once they have a solution, they must have the ability to communicate it to others – their clients, managers and fellow team members."[iii]
As Pogemiller says, success in accounting is about more than a facility with the numbers. In many respects, an accountant is the human intermediary between the math and the people who carry out the company's core functions. That's why an accounting BBA prioritizes not only core accounting principles like taxation, auditing and information analysis, but how the determination of accounting questions contributes to the sustainability of an organization.
Examples of Accounting Jobs
Not every job that relies on accounting knowledge will have the word in its title. For every general purpose accountant who simply performs the bookkeeping duties associated with the office, there is someone else with a similar background with a different specialization. The following is a list of some of the most common jobs accountants take on, though it's by no means an exhaustive list:
Certified Public Accountant
Information Systems Analyst
Auditor
Director of Financial Reporting
Tax Preparation and Planning Leader
Management Consultant
Actuary Analyst
Treasury Manager
These professions can be found across all sectors (public, private and non-governmental), and in industries ranging from insurance to healthcare to resource extraction.
Since an accounting BBA improves one's chances of reaching a management position, many active professionals return to school to pursue the degree. Online options, such as Walsh University's, have thus spiked in popularity over the past few years because they allow mature students to upgrade their education without having to give up their present careers. To learn more about Walsh University's BBA program, please contact us to download a brochure.
Read The Right Business Degree for an Entrepreneur and What Jobs Can I Get With a BBA in Management?