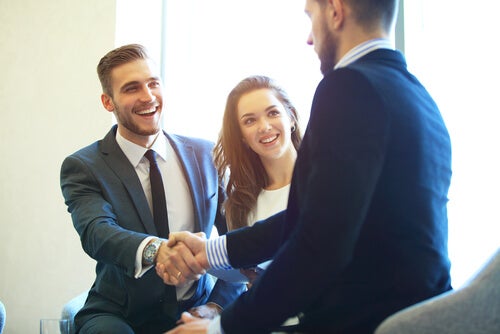 What Jobs Can I Get with a BBA in Management?
Success in business is often attributed to exceptional managerial skills. Whether it is managing a small team on an individual project or overseeing an entire subdivision of a company, cultivating management skills can be essential. Walsh University offers an excellent Bachelor of Business Administration (BBA) degree with a specialty in management. The program is perfect for those interested in managing major business decisions and who want to develop fundamental managerial skills as part of their undergraduate experience. Walsh University's online BBA in Management prepares graduates for some of the fastest-growing career options.
Financial Analyst
Pivotal in terms of their guidance of a company's money matters, financial analysts are crucial contributors to the overall strategic vision for investments. Financial analysts work in a fast-paced and often demanding environment tied to the unpredictable nature of the stock market. Financial analyst positions are typically even more intense in a large corporation, but the consistent demand for financial analysts across industries and the high salaries can make the job quite attractive. The United States Bureau of Labor Statistics (USBLS) forecasts an 11% growth in available financial analyst positions by 2026, which translates to roughly 32,200 new positions. The USBLS states that the median annual salary for financial analysts in 2017 reached $84,300.
Office Manager/Administrator
Recipients of Walsh University's BBA in Management degree can thrive in the role of office manager or administrator, a career in which professionals are tasked with facilitating all supportive aspects of a company's administration. Office managers often administer aspects of corporate record keeping or mail services as well as handling general operations management duties. Professionals in these positions can enjoy good pay and plenty of opportunity: the USBLS reports that the median 2017 salary for administrative services managers reached $94,020. They also project a 10% growth in available jobs, meaning 28,500 new administrative services manager roles should be added to the economy by 2026.
Human Resources Manager/Director
Similar to an office manager but more focused on people, the human resources manager position is tasked with facilitating all aspects of a company's workforce administration. This can include the development of hiring policies, training practices, and workforce curation to meet the changing needs of the company's overall strategic plan. Salaries for these managers can be substantial. The USBLS reports that the median salary for such managers totaled $110,120 in 2017, and there is ample room for growth in most companies to ascend into a directorial role.
Marketing Manager/Director
Also experiencing high growth and even higher salaries are those who pursue a career as a marketing manager. Marketing or promotions managers are tasked with developing and implementing campaigns to promote the goods or services of their company. Requiring creative thinking and exceptional project management skills, marketing and advertising managers are increasingly in demand. The USBLS predicts that there will be 23,800 new marketing manager positions by 2026, which reflects a faster-than-average growth in the field. Salaries can be as high as six figures: the USBLS reports that the median 2017 annual wage for marketing or promotions managers was $129,380.
Excel in Management with Walsh University
A review of these exciting options reveals they all share one common theme: success in each of them requires the ability to lead, decide, and manage, all of which are skills imbued by Walsh University's online BBA in Management degree program. In addition to offering the convenience of 100% online coursework, Walsh University's online BBA in Management degree instills the central principles of business management while also fostering essential interpersonal skills. Students in Walsh University's online BBA in Management program have the opportunity to consider holistically all the aspects that contribute to a successful job in business management. The result is that graduates are prepared to jump into these high-stakes managerial roles with the confidence that a strong curriculum provides. Manage your professional development with an online BBA in Management degree from Walsh University and take your career to new heights.