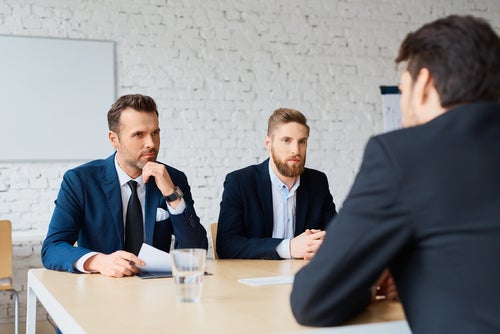 Online Bachelor of Business Administration Webinar
Presented Live: June 28, 2018
Description:
Learn more about Walsh University's accredited online BBA program during this webinar led by Chase Senk, Associate Professor in the DeVille School of Business and director for the online BBA program. The online BBA offers concentrations in Accounting, Marketing, and Management and can be completed entirely online.
Guest Panelists:
Chase Senk, MBA, BBA Program Director
Jon Runge, Enrollment Advisor
Katie Macaluso, Moderator
Full transcript below:
Katie Macaluso: Hello everyone and welcome. Thank you so much for joining us for today's webinar on Walsh University's Bachelor of Business Administration online program. Before we go ahead and get started today, I just wanted to go over a couple of quick housekeeping items. You are in broadcast-only mode, which means you can hear us, but we cannot hear you. During the webinar, please feel free to type your questions into the question/answer box to the side of the presentation slides as you think of them. We'll reserve some time at the end of the presentation to go over all of your questions. We hope you'll find this session to be informative and helpful.
So, moving on to introductions, I'm Katie Macaluso, and I'll be your moderator today. I'm joined by Jon Runge, our admissions advisor for the online programs, whom many of you have probably already spoken with, and our featured speakers Chase Senk, who is an Associate Professor of Business and Director of the BBA program, and Katie Brown, who is Director of Operations at Walsh University.
Alright, so with that, let's just take a quick look at our agenda for today. We'll share information about Walsh University, then we'll walk through some of the highlights of the BBA program as well as the DeVille School of Business. We'll talk about the online learning experience and touch on the admissions process, and then finally leave room for any questions that you might have before we wrap up. So with that, I am going to go ahead and turn it over to Katie to share a little bit about the University.
Katie Brown: Thank you, Katie. I just wanted to give a short overview just about Walsh University. Walsh is a private Catholic University located in North Canton, Ohio. We do have a diverse student population with students coming from many different states and countries. We have roughly 3,000 students, so we are considered a smaller university. One of the benefits of that is that we do have a 13:1 student-to-faculty ratio, so our students do get that... They get that individualized attention from our faculty. Our experienced faculty come from all over the world, so they're able to give a global perspective for our students.
We are proud to be ranked among one of the best Midwestern universities. A reason for this is Walsh's dedication to our mission of educating our students, helping them not just personally but spiritually, professionally. So that is some of the benefits of Walsh University. I'm going pass it over to Chase Senk to go over some of the information about the program.
Chase Senk: Hi, everyone. My name is Chase Senk and I am an Associate Professor. I teach on the main campus. I teach Business Law and Finance at both the undergraduate and graduate levels. And then I also serve as the academic administrator, basically the director, of your BBA program.
Before I jump into the curriculum and some of the content that you'll learn when you become a student, I wanted to give a little bit of an overview of the School of Business, and a little bit about our mission. As Katie pointed out, one of the reasons we are ranked so highly in the Midwest universities is because of our dedication to mission and that's no different here in the School of Business.
Our tagline essentially, for our School of Business is "To grow, to learn, to lead, and to serve the global community." And there's a lot to that. And first to grow, we want you to grow personally, professionally, spiritually, ethically, socially and a variety of different ways. To learn, we want you to learn the functional areas of business in order to succeed in a business career. We want you to lead. A part of Walsh's mission is leadership and service to others, and that's not just simply volunteering your time to different things, that's giving yourself to and dedicating yourself to an organization and serving that organization and putting others before yourself. And then finally to lead. But to lead is not necessarily becoming an executive in an organization, it's reading whatever group or whatever entity you're in charge of at the business.
A little bit more about our mission. We extend the charism of the brothers of Christian instruction, the founders of our university. We meet students where they are with the resources and support they need and we provide a relevant global and integrated business curriculum.
It's relevant because periodically throughout the academic year we meet with a group of industry mentors and industry professionals and that's our School of Business Advisory Board. They've informed our curriculum, they help us basically determine what is relevant and what our business students need today to succeed in a business career.
Every one of our courses, and you'll take a look at some of the curriculum sheets here shortly, but every course that we have has a global hook to it. Our business world is becoming more and more globalized, and so every course that we offer has both the domestic and the global hooks to it. And then finally it's integrated. You'll see that we try to teach our courses not in the functional area silos, so to speak, so sure you'll be taking courses in accounting, and in finance, in management, in marketing, but each of them are integrated and pulling concepts that you've hopefully retained from prior courses. Just to show you that even if you are working in an accounting department for a business, you're not just doing accounting work. You are also managing, you're also contributing to the marketing efforts, etc. So that's a little bit about our mission and background.
I'm going skip ahead here to the next slide... Talk a little bit about why it's important for you to earn a BBA degree from Walsh. As Katie pointed out, you'll learn from faculty who bring diverse, real-world experience to the online classroom. All of our courses are developed by our lead faculty members here on the main campus. They are then facilitated by qualified instructors and those instructors are qualified both by their professional experience, as well as their academic background. So they are out in the field currently and they can bring a lot of real-world experience to the classroom. And every time our courses run online, our facilitators will meet with our lead faculty members to discuss some changes to the courses, maybe things are changing in the market that necessitates that, and so there's always that process of continuous improvement each semester.
Second, you'll get a high level of support at every stage of your educational journey, from admissions through graduation. And as Katie pointed out earlier, many of you have probably already spoken with Jon and he does a great job at providing that support early on. And then as you progress toward graduation you'll be getting additional support from a personalized student success coach.
Third, experience close interaction with peers and faculty in small course sizes. All of our courses are capped at 20 students, so you'll never have more than 20 students in any of your courses. And that's good because you get that one-on-one attention that you desperately need in an online class. All of our instructors respond to emails within 24 hours, they get you timely feedback within days for assignments and discussion forum postings and other things that you'll be doing in the class. So they do provide that timely feedback and I think that's necessary, especially when you're learning in an online environment.
And that kind of moves to the next point, dedicated faculty accessible and responsive to questions. We're also a member of the AACSB Business Education Alliance. So a little bit about that, AACSB is the top specialized accreditation of business schools in the entire world. We are currently in the process of earning that accreditation from AACSB, but in that meantime we are part of this member alliance, which is a unique group of universities from all across the world that have earned this accreditation, or are in the process of earning that accreditation. So we are very proud because we would be one of the smallest schools in the world to earn this accreditation and we are well on our way to doing that. And finally, we are also recognized as a business college of distinction.
Moving on to the eighth slide here. A little bit about our BBA curriculum, you should have access to some of our curriculum sheets, so if you want to take a moment to pull those up on your screen. You should have access to the accounting major curriculum, the marketing major curriculum, and the management major curriculum. And really, they're all pretty much the same until you get to the major course requirements. And then obviously that is going to change a little bit. So you can take a look at any of them that interest you.
A couple of things I want to point out as you're taking a look through this, first of all, the prerequisites that are listed for each individual course are a little different for our online BBA students. On the main campus we have a little bit of harder prerequisites as far as when you can advance to the upper level curriculum. And we've relaxed that a little bit for the online student, especially because many of these online students are coming from various backgrounds or already working. So, some of those might not actually apply to your curriculum.
Also, there's some references to BUS001, 002, 003, and 004. I don't want to dig too much into the weeds here, but those courses are required for our traditional on-campus students and that's really, to get them thinking about preparing a resume, preparing a cover letter, and kind of launching into searching for internships, and searching for employment. So, you can kind of ignore those, and then also the required business internship for our main campus students. We require every single student to have an internship, and so those standards are relaxed for the online students.
But just a quick overview of our curriculum, you can see on your slide that... Just a sample course description for one of the courses in your first year, and one of the first couple of courses that you'll take are really just an intro to business in general. We understand that many of the students have never taken a business course or maybe it's been years since they've taken a business course. And so these first couple of courses are just introducing you to the functional areas of business.
So for example 110, you're introduced primarily to management and marketing. And in 111, you're primarily introduced to accounting, finance, and entrepreneurship. And so in that first year, so to speak, the 100 level classes, you're really introduced to the functional areas of business. You'll also be taking a course in communication, a course in ethics, just to kind of lay the land for your upper-level studies.
In your 200-level classes, that's when you'll start to get a little bit more specialized, you'll take a course in business law, you'll take a course in financial and accounting, or financial and managerial accounting, sorry, as well as statistics, and marketing, and economics.
When you progress into your 300-level classes, you'll get a little bit more specialized into project management, finance, global information systems, some upper-level statistics courses, which I know that statistics kind of scare students because of the quantitative nature of it, but as Jon and I will talk about in the next slide in the online experience we've designed our courses to address that and to work with you and to help you understand the content a little bit better.
And then finally get into the major requirements, and that depends on your particular area of specialization. So if you want to get into accounting, obviously, you're going to be taking courses in advanced accounting, intermediate accounting, auditing, and tax. And if that scares you, then you might be moving more toward the management or marketing tracks and you can see the major level courses there as well. So, like I said, our curriculum is informed by an advisory board of industry mentors, and professionals, and this is really what students need when they're looking for a job and when they complete their business degree.
So I'll turn it over to Jon to introduce us to the online experience in the next slide.
Jon Runge: Alright, hello everyone. I'm Jon Runge, the admissions counselor working with most of you guys. The online experience, obviously this is the program, the meats and potatoes here. Each week, you'll have a discussion board posting to give your insight on readings, discussions, and stuff like that. The goal here is interaction. You will get the most out of this program by participating. Usually keep things to one or two paragraphs, and make sure you're interacting with your classmates. Networking is big in a BBA program.
As far as completing your degree, you can do so from home. It's 100% online. There's no set log-in times or anything like that. Take it on the go. It's going to give you a different experience instead of worrying about driving to school, sitting in a classroom, super flexible, it's there to fit your schedule. Obviously, a huge part of why you're looking for an online program.
As far as applying classroom principles to the workplace, I think each class you'll be able to take something with you that you could possibly apply to a current job or one you wish you obtain in the future. Make sure you're asking questions. I mentioned the networking, this is huge going long term. The one-on-one experience, the one-on-one attention as Chase mentioned earlier, your professors are there, usually get back to you within 24 to 48 hours. With our process here, I've talked to everybody already, interacting via emails, text messages, and phone calls.
Long term, your student success coach works with you til you graduate. He's going to help you to set up your email address, your student portal, which is very similar to blackboard if you have that past experience, and he works with you all the way through graduation, helping you set up through registration and different things like that. So you will definitely be supported throughout the online experience. If you have questions reach out to me, your student success coach, and then obviously professors. That's a big part of it.
Chase Senk: Just to add a little bit... With the weekly content we've designed these courses to really help the student online. So you're not going to be bored with 30-40 minute voice-over PowerPoint presentation lectures each week. Our courses are designed to be very interactive. You click through, either it's videos, there may be short voice-overs for some of the content, and there's knowledge check questions throughout to make sure that you're really comprehending the material. And so, our courses are designed to make it enjoyable. So it's not that you're just sitting there and listening to this lecture that you can't really participate in. They're very interactive. But that was it.
Jon Runge: Yes. Okay. So I had switched over to the admissions requirements. From what most of you guys already know. As far as the application process, your application's free. The application takes about 10 minutes, a phone interview with me, talk about the program a little bit, talk about your interests, your long-term goals, stuff like that. With your application, you attach your current work resume, as far as a personal statement, that is something that if you want to do, we should talk about yourselves a little bit. Kind of your long-term goals and you want to include that in your file. And the last piece is the official transcripts from all the schools attended, including your high school transcript all the way through your last college experience. Getting those is essential. As far as getting in touch with me, my email address Jon.Runge@online.walsh.edu.
Katie Macaluso: Thanks, Jon! We are starting our Q&A session. This is your chance. Like Jon said, any burning questions you might have, feel free to ask them in the question/answer box to the side of your slide. We'll do our best to get through as many of them as we can today. So, kicking off with our first question, let's see. Okay, our first question is, is it possible to make some of the courses for those who might be interested in both marketing and management?
Chase Senk: Yeah, I think it is possible. So I think early on, you'll kind of be exposed to the different areas in an effort to kind of inform your decision as far as what track you might want to take. And if by the end of that first and second year of courses, and that doesn't mean first and second year to complete. That just means 100 and 200 level classes, you'll probably make your way through those assuming you have some of your other general education and core classes completed within that first year or year and a half. If you haven't made your decision then, you still have more exposure to the management and marketing in your 300 level classes. But you could also double major. If you wanted to get both a management and a marketing track, that is a possibility.
Fortunately, for some of the upper level marketing and management courses, their only prerequisites are the lower level marketing and management courses that you'll take anyways. So for example, if you're in a management track and you say, "You know what, I think I want to take marketing but I want to just try one of the marketing major classes, just to kind of try it out and see if I enjoy it," you could probably do so because you've met the pre-reqs. You can take that course, maybe make a decision whether or not you want to take marketing, and then continue on with your management track if you decide not to. So it definitely is possible. Hopefully that answers the question.
Katie Macaluso: Okay, thank you. Let's see. Our next question is, the courses outline seemed to be geared towards freshmen. What about transfer students?
Chase Senk: So for transfer students, it really depends on your transcript evaluation when you come in. We try to be pretty generous in accepting transfer credit and allowing you to count courses that you've already taken for some of the ones that are required. So if you bring in a comparable marketing principles class or a comparable financial management class then we'll waive those requirements and count that prior course towards this curriculum. So, really as long as you complete our curriculum through a combination of transfer credits that equate and taking the courses with us, then you'll make your way through the program that way.
Katie Macaluso: Perfect. And we have another question that's kind of on a similar thread about transferring. The question is "Hi, I completed some course work about six years ago now. Is there a limitation on how old that course work can be in order to be transferred in as credits?"
Chase Senk: If you completed it six years ago, then that is more than fine. So that will be within our window. Right now, I honestly don't know what the max is for accepting transfer credit, but I know that six years is not a problem at all, so that should be sufficient.
Katie Macaluso: Alright, excellent. Let's see. Our next question is, how much time should I expect to devote to the program each week, between attending courses and homework assignments?
Chase Senk: I could start with the answer to this and then maybe if Jon or someone else knows more about this than I would feel free to chime in... Each course is different. We realize that you're working adults, and you have a personal life and you have family and you have a lot to balance in addition to going to school and so we try to accommodate you that way. I would say, and I'm just speaking on my own experience, I've developed a couple of classes as Lead Faculty for business law and for the Intro to Financial and Managerial Accounting courses. I think you only need a couple of hours to actually make your way through the content each week. Now obviously, you also have to read the chapters that are assigned each week, so that'll add some time and then you have some time to dedicate to discussion forum questions and then maybe a case study or some type of assignment that's due for the week, but as far as the content, you're probably only going to be spending three to four hours just on the content itself, and then as far as whatever assignments are concerned, then you have that on top. I don't know if Jon, you want to add to that?
Jon Runge: Yeah, I think what it comes down to is obviously your schedule, what fits in best. Most times when talking to students, they say anywhere from two to five hours a week, obviously, it depends on where it fits in. So if you can leave up to maybe more like six or five to eight hours, it's probably best practice just so you have enough time to get everything together.
Katie Macaluso: Okay, perfect. If that answers that question, I'll move on to the next... Our next question is, how long does it take to get a decision on an application? This one's for you, Jon.
Jon Runge: Sure, as far as like the time, getting your file together is the big part of that. Once everything is submitted, they put together a degree plan, right now, it's looking about a week and a half to two weeks to finally get everything all together. In the meantime I will notify you that your files is completed, wait for that decision and then set up your welcome call with your student success coach who will walk with you a little bit through your degree plan and kind of lay things out for the registration part of that. Right now, it's about week and a half to two weeks.
Katie Macaluso: Okay, our next question is, do online students participate in the regular graduation ceremonies?
Chase Senk: I believe you can so long as you're local and willing to come to campus. Absolutely. We would love to have that. It just depends on if there's someone... It's a student from Arizona then that might be difficult, but if you're local, absolutely.
Katie Macaluso: Wonderful. Yeah, I'm sure a great opportunity to meet professors, who you've maybe worked with during your time in studies. Okay, our next question is regarding reading required for classes, are books hardback or are they available online?
Chase Senk: That will vary by the course and our course instructors, we... Our lead faculty for developing these classes, we make a conscious effort to make sure, that these textbooks are available online to the students, so they can purchase them, you don't have to necessarily purchase them through our book store, but you can purchase them online. We'll give you the ISBN number, and then we also try to make it so that e-books are available to you as well. I know for the course that I'm developing currently, I always search for the e-books to make sure that students can get it, and they can also get a paperback as well.
Katie Macaluso: Perfect, okay. Looks like we have time for one more question. This person is asking about networking in an online community versus a more traditional on-campus setting. Do students in the online program still have the chance to form relationships with faculty and other students?
Chase Senk: Oh, absolutely. Obviously, it's a little bit different than being in an in-class but we have faculty that will meet with you through video conferencing, through Zoom. You can develop the same kind of a relationship with a faculty member and other students as you would in an in-class. It's just going to be a little bit different just because you're not face-to-face. But I know that our students who take our classes develop good relationships because a lot of them are coming in at the same time together and it turns out that a lot of them end up taking the same classes from semester to semester. So they do work well with one another and they can also participate in Zoom video conferencing as well.
Jon Runge: I think one thing to keep in mind with that is in this networking piece as there's going to be a lot of students from Ohio. It's a big part of the program, so you never know who you're going to meet. Take advantage of the interactions definitely. And as far as the walk on the stage for graduation, I encourage it. It's a big part of the experience, you're completing your degree, you should be proud of it, you've worked hard to get through things. That opportunity is there, definitely take advantage of it.
Katie Macaluso: Alright, well thank you so much, thank you both for your help with the questions, thank you all for submitting questions, that's going to wrap up our question and answer session for today. If you have any additional questions that we didn't have a chance to respond to your question, we'll reach out to you or feel free to reach out to Jon with the contact information he's provided, that's shown on the screen here. An on-demand recording of this session will be available tomorrow and can be accessed with the same link that was sent to you earlier. So thank you again for joining us, we hope you have a wonderful rest of your day.